3RD ANNUAL WOMEN'S OVER-30 KAYAK REGATTA
By Billy Cassara.
The 3rd annual Women's Over-30 Kayak Regatta was held on Thursday, August 15th . The event is a tribute to women of Fair Harbor who "simply need to get out of the house" according to co-founder Terry Orr.
The competition had 3 stages: A kayak race in Clam-pond followed by a rubber-ducky collecting competition and some sort of ball-toss game that resembles Football…except everyone is in a kayak. A costume judging is also part of the festivities.
11 fabulous women gathered in outrageous costumes for the 430 pm kickoff. 6 double kayaks and one single were launched.
Last year's winners, Michelle Whitney and Terry Orr returned to defend their Golden Paddle Trophy. Ms.Whitney attributes their past success to "skill, a secret trainer and various expensive spa treatments."
Sandra Cameron and partner Sonia Gluckman, who managed to lose handily in every category last year, claim that "spectacular failure can be enjoyed by anyone with just the right amount of cowardice and acute anxiety". Indeed, the frightening costumes worn by participants helped keep the spectators down to just a small handful of misfits who appeared dazed and confused. On the condition of anonymity, one observer confided that he was married to a "Yakker" (as they are known by locals) but refused to identify her.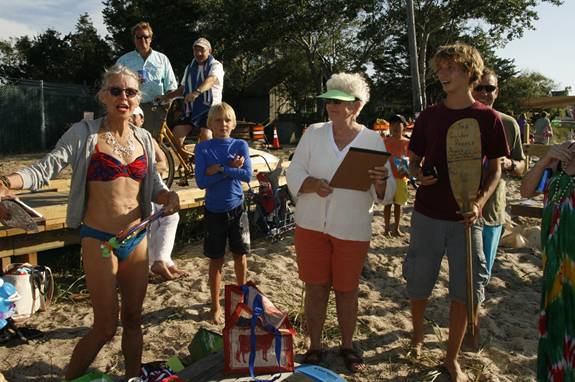 Long-time resident Eileen O'neill had the dubious task of judging the competition. She based her decisions on "creativity, originality and the size of their cooler".
Here are the results of this year's competition: The overall champs and keepers of this year's Golden Paddle are Susie Chinkel (co-founder) and Kim Purcell. Ms.Chinkel described their victory as "redeeming" and celebrated with participants and family members at the Blue House on Broadway and potluck for all next door. Winner of the singles (and only entrant) was Stephanie Rogers, third time winner.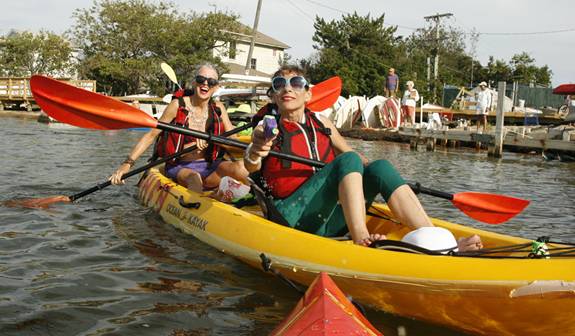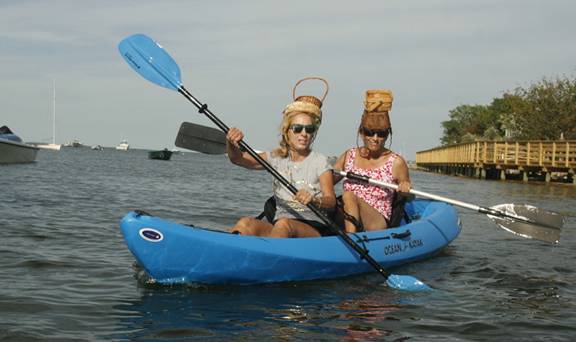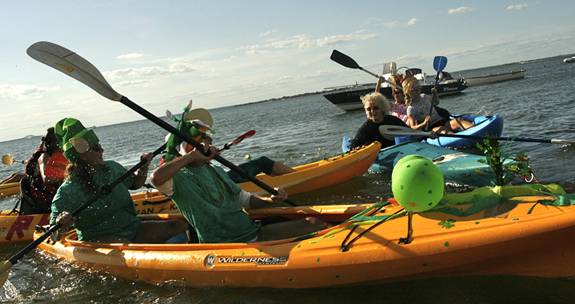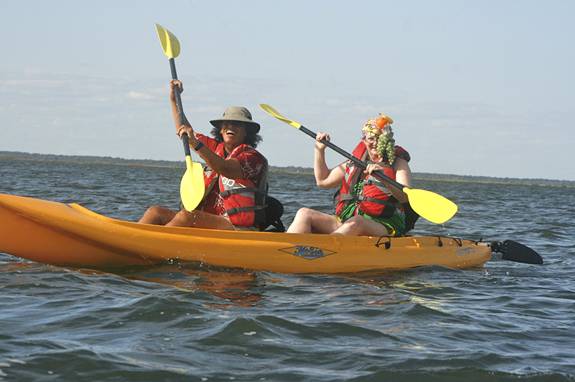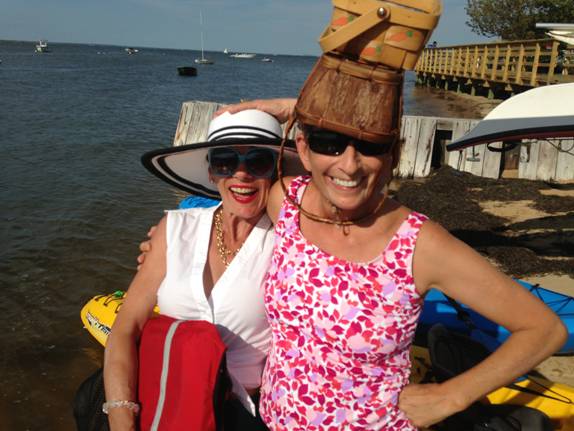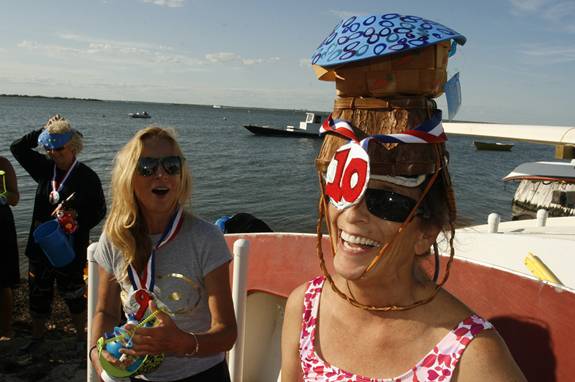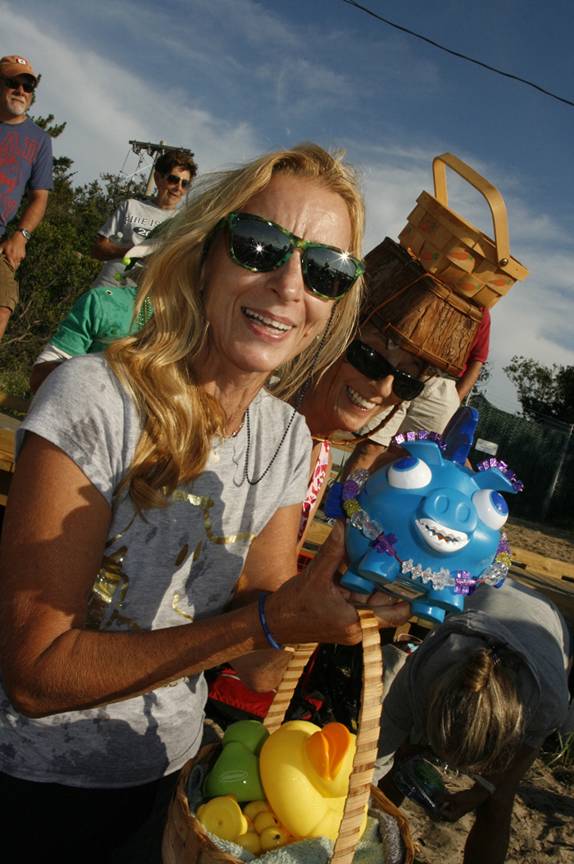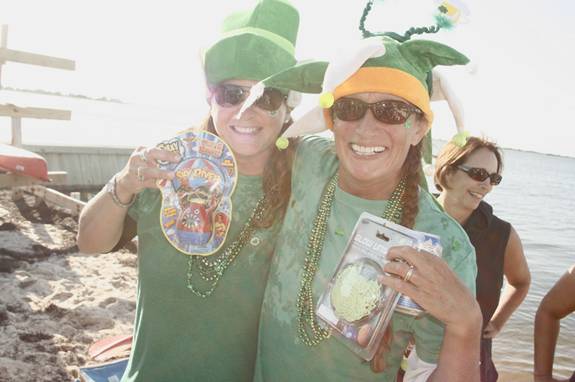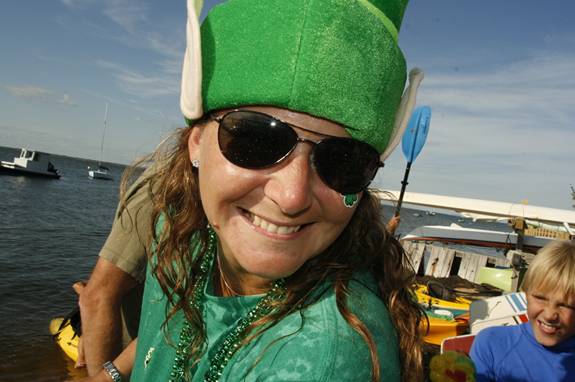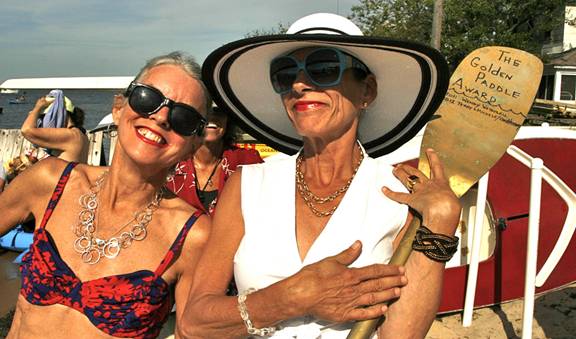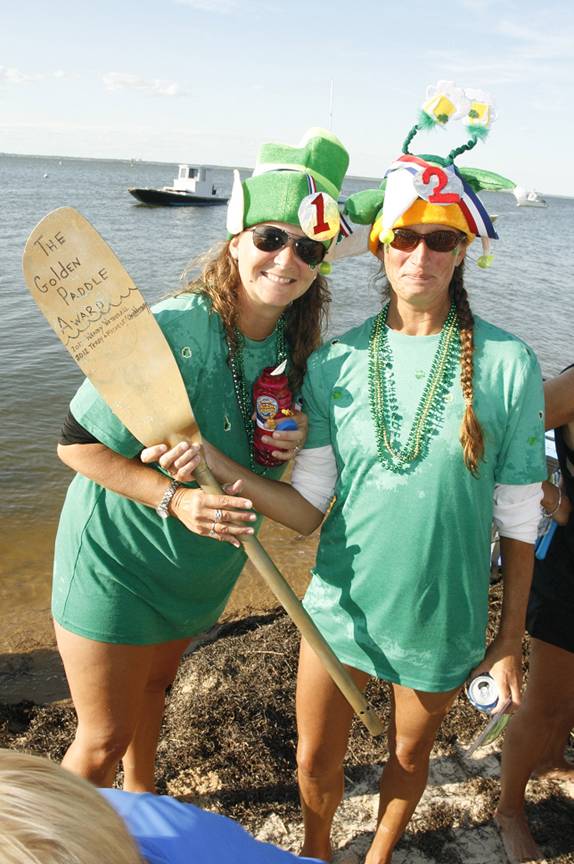 Unknown quantities of beverages were consumed before, during and after the games.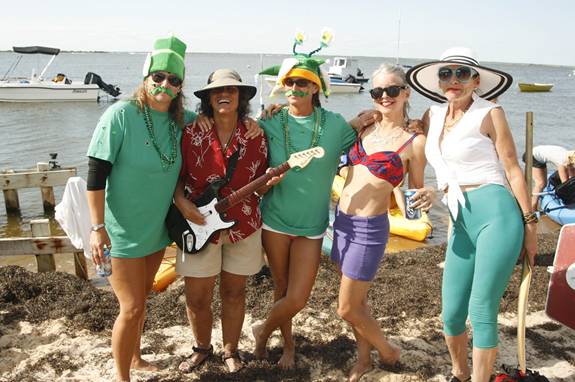 Incidentally, Jerry Dimeo did not provide music for this event but he wanted to.