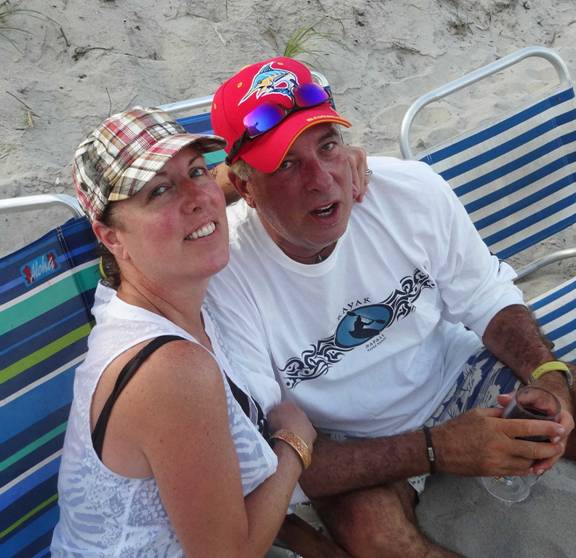 SEABAY 9th ANNUAL POTLUCK PARTY
                                                  Photos by Dennis
  The 9th Annual Seabay 4th of July Pot Luck Dinner took place on Saturday July 6th. We had great weather and a beautiful evening. There was a lot to be grateful for this year as we are all recovering from Super Storm Sandy and Seabay was hit hard. No matter about that however as all the neighbors from Seabay and beyond marched down the sandy sidewalk onto the beach with all of their delicious dishes in hand. Organizers Jane and Gregg Weisser remarked on the "great turn out....and on it's 9th year, a true Kismet tradition".
Some of featured dishes were Gregg Weisser's slow cooked pork shoulder served with a velvety mole sauce. John Williams brought his classic ribs which is favorite every year. Chef John Berninzoni made a mouth watering Artic Char on plank. Jane Weisser came through with the 4th of July Lemon Meringue Pies. Allison Koncelik made a pannatonne and played host only as that blond girl from Iowa can do!
The feast went on and on with many other dishes of pasta, salads, chicken kabobs and many other festive red, white and blue desserts. Of course there were plenty of libations for all. This was a splendid event!
Next year will be the 10th annual so it will be sure to be extra special but the best thing about this event are all of our amazing Kismet neighbors and friends.  We all are truly lucky.
                                                                                     Gregg Weiser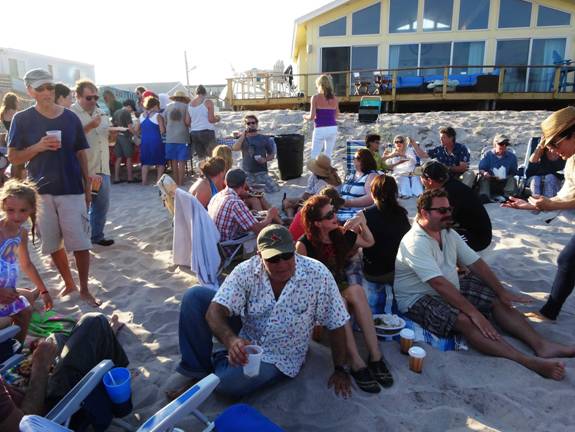 Contributions included:
Gregg Weisser pork shoulder with mole sauce.
John Williams classic ribs
John Berninzoni Artic Char on plank
Multiple salads and pastas
Jane Weisser lemon meringue
Allison Konsilik panatonne
Dennis cake from the Bake Sale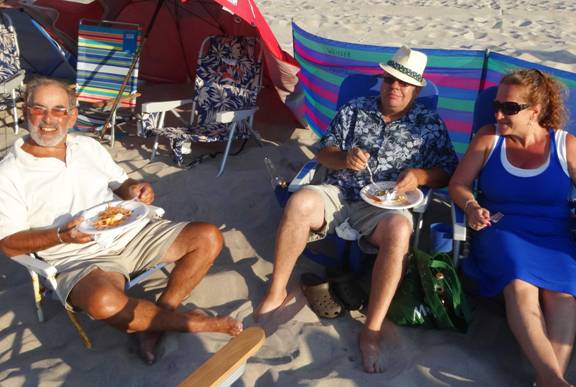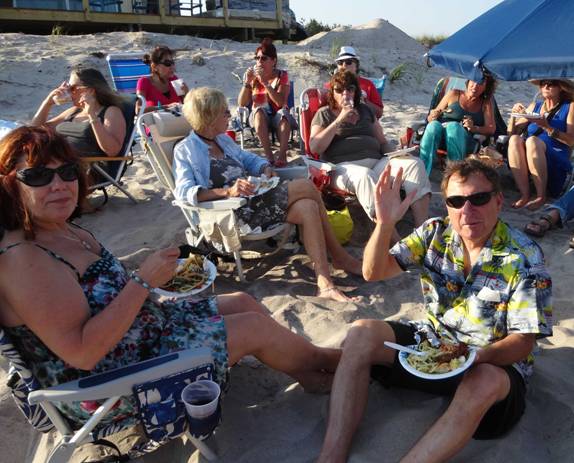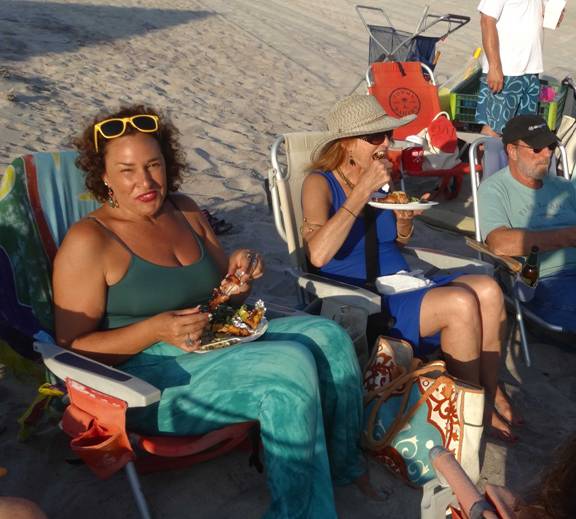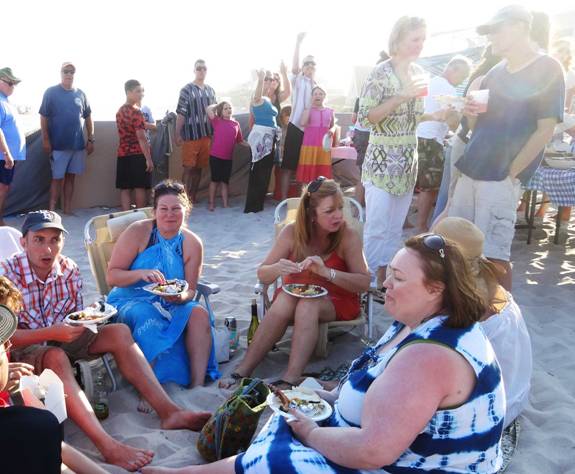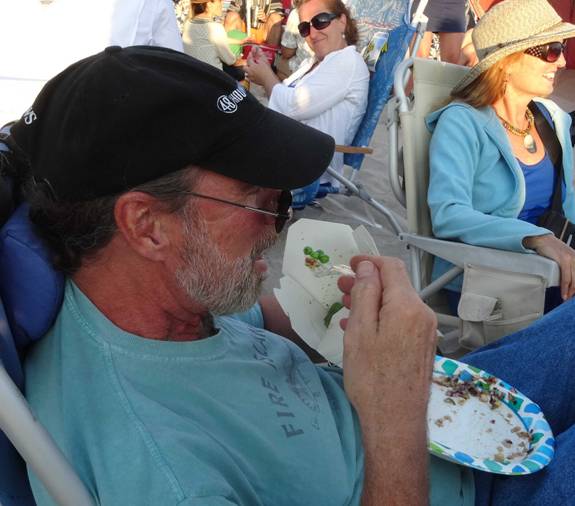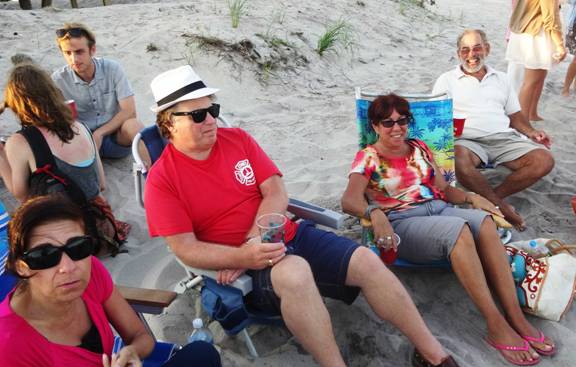 Cartoon Alley well represented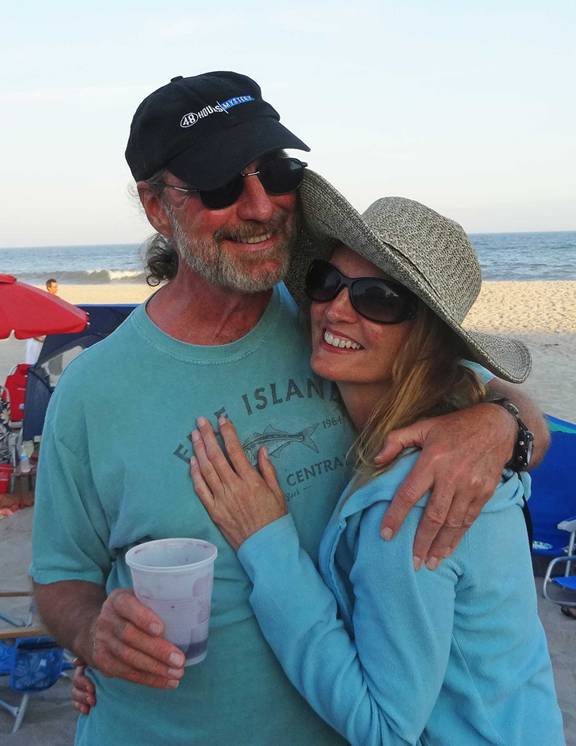 See what good food and wine will do!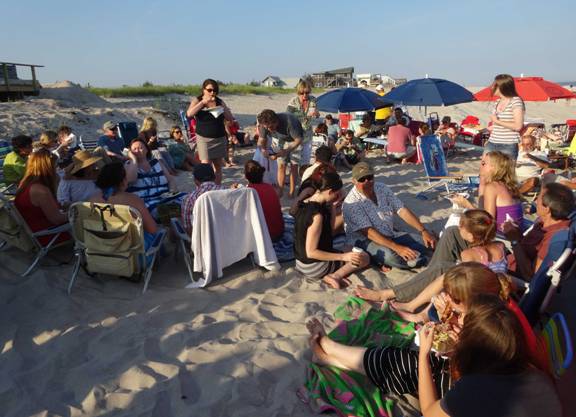 … as the shadows lengthened the event wound down