PROJECT RUNWAY: THE LEGENDS EDITION
By Jeannie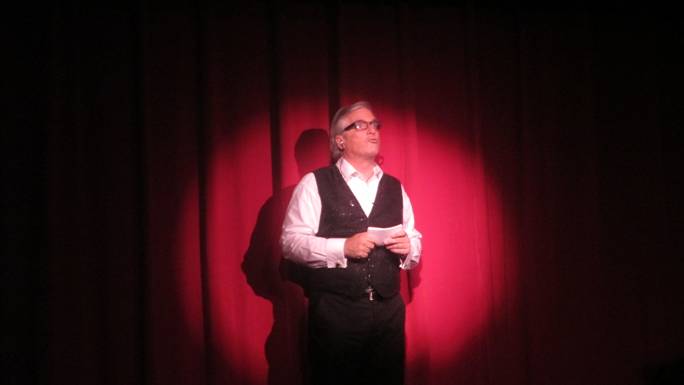 Creator and director Matt Baney also hosted the show:
"Good Evening Ladies & Gentlemen and welcome to
Project Runway: The Legends Edition an amazing variation on Tim Gunn, Cherry Grove Style
This year's cast of characters: aren't they lovely and talented too!
Each one trying to follow in the footsteps of
Last year's Grand Prixe Winner Our own fashionista
Francine who went on to create a line of high fashion recycled fleece for Patagonia, now featured at Lowe's
Home Depot is sponsored in our film. As in any Project Runway show there is a Challenge
Our contestants must design formal evening wear with a budget of $25 at home depot.
The runners up will be sent by bus to attend a Quilting Circle during the Annual Kutztown State Pretzel Festival in Pa.
The winner will be whisked away to show at Fashion Week in Schenectady, New York, the top of the fashion world, including a spread in "Popular Mechanics"
The Contestants
(in a fascinating concept of posting photos of our "stars" out of drag but was too small and quick for people like me who only know one side) :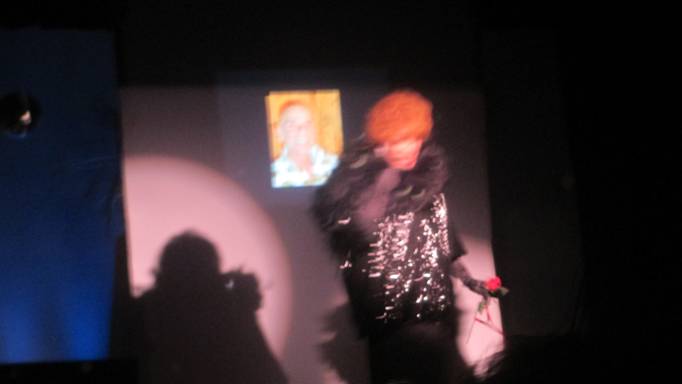 Sylvia Shapiro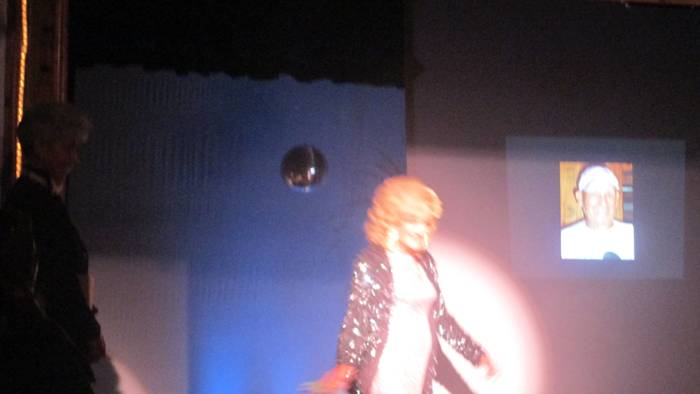 Cobra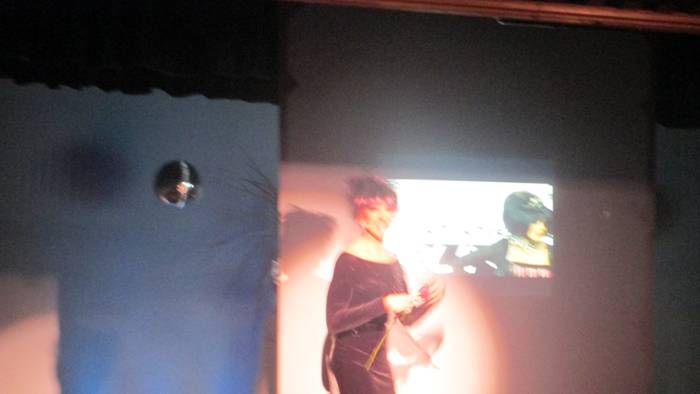 Angela Mercy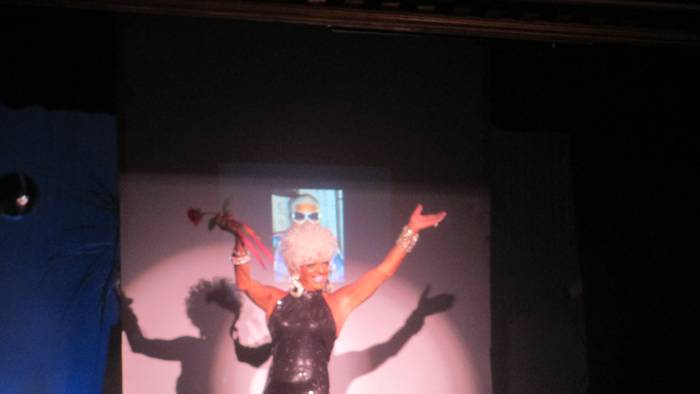 China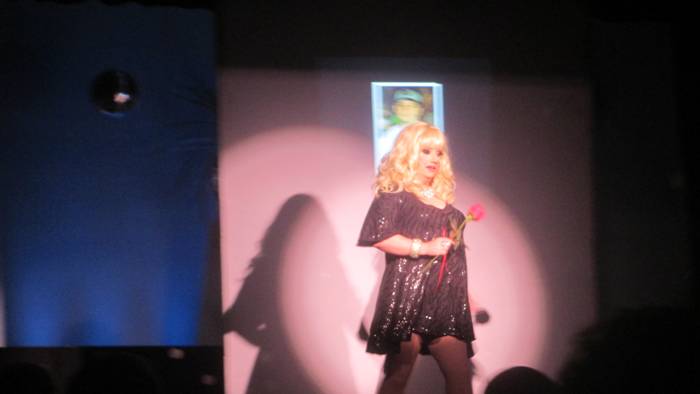 Ariel Sinclair
Donna Piranha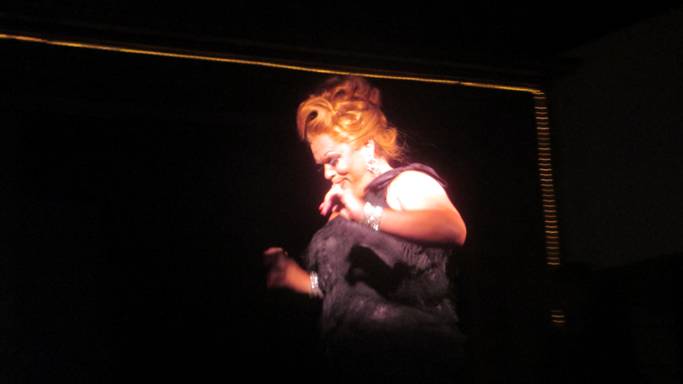 Coco Love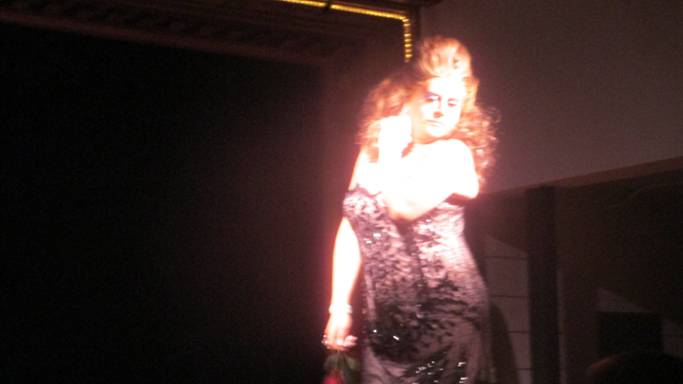 Lola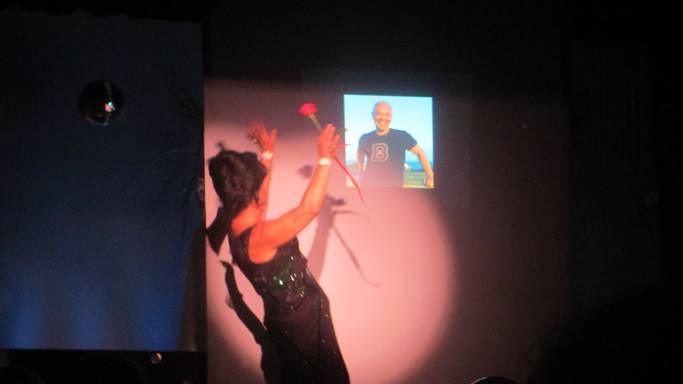 Philomena(?)
Urban Sprawl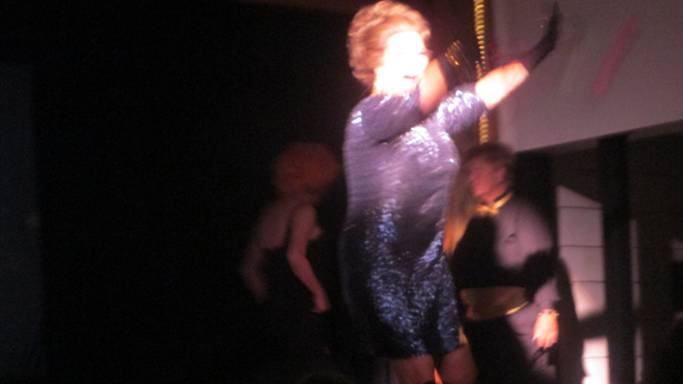 Beach de Bree rushes the stage like a tsunami of good will to embrace all -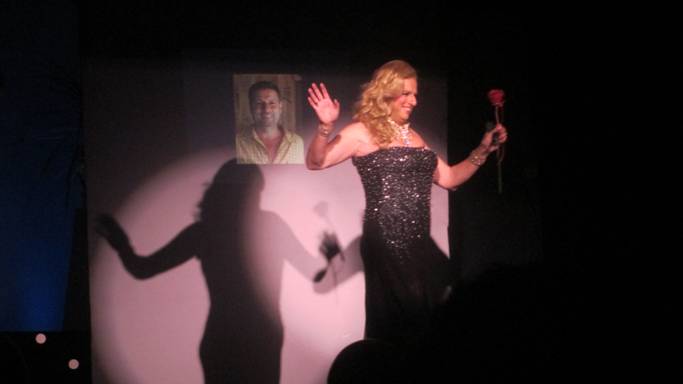 While her partner Yaneeda Dunes is all dignified beneficence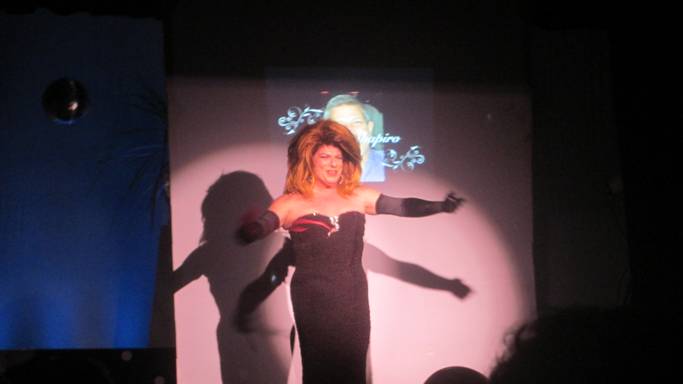 Shirley Shapiro – looking queenly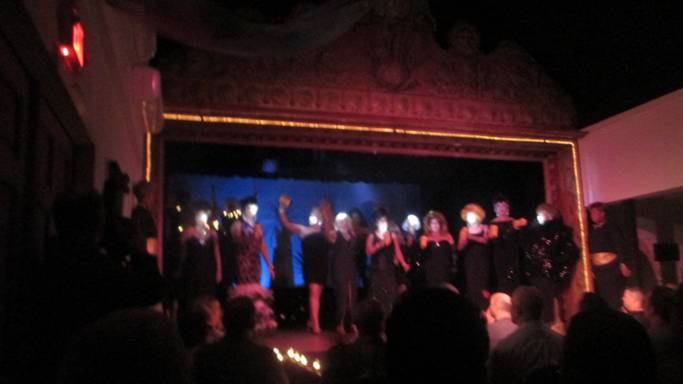 The "Dreamgirls " number – blew a fuse?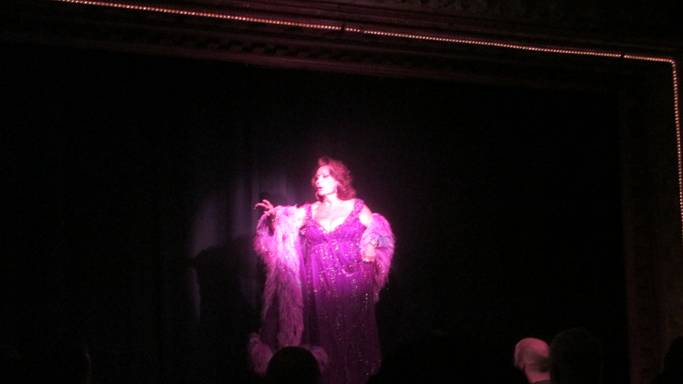 Bella threatens from the stage – "And I'm Telling You I'm Not Going!"
almost had a wardrobe malfunction to the delight of the crowd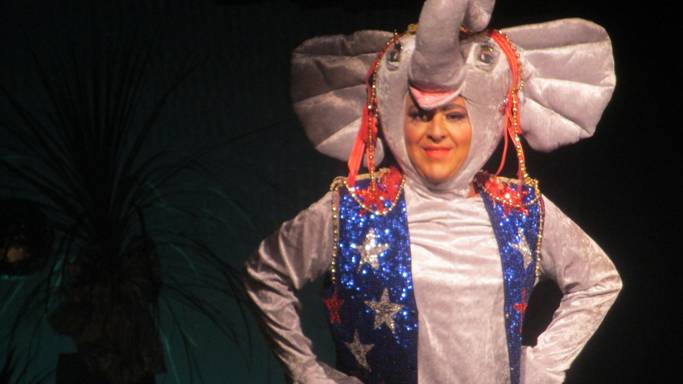 Margo just loves animals – Dumbo never looked this good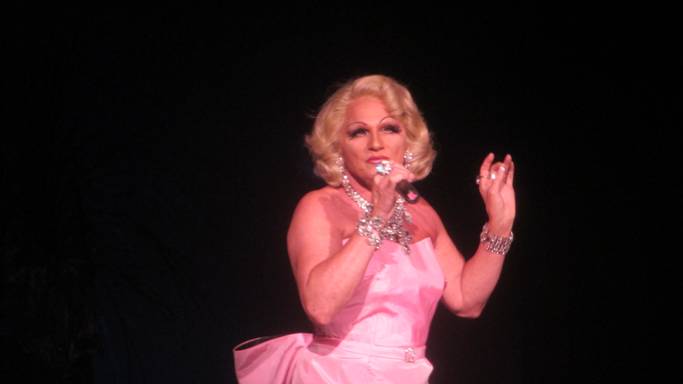 Robyn Kradles is single-handedly keeping Marilyn young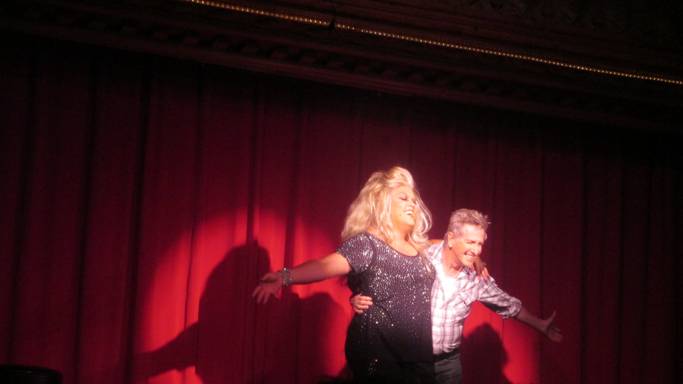 Speaking of odd subjects and pairings Urban Sprawl had to try harder to look redneck macho that Coco as his country sweetheart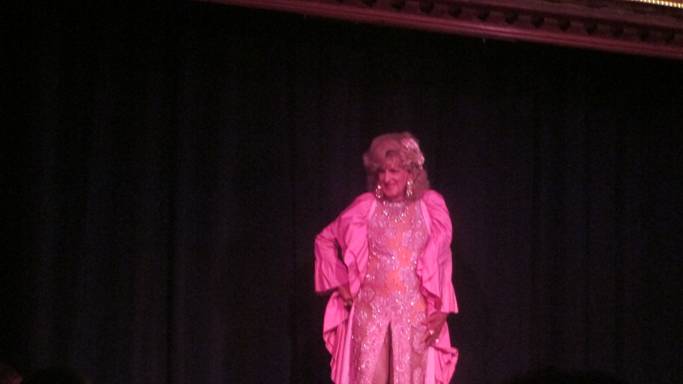 Cobra "sings" - I Am What I Am – with a sound delay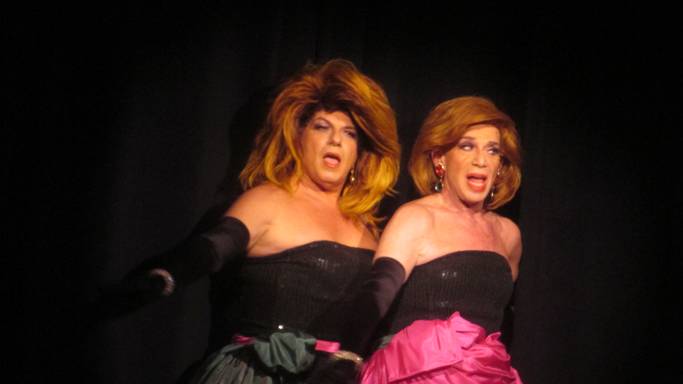 Such is the Shapiro Sisters' diction & delivery I can now sing along in 'mama lushen"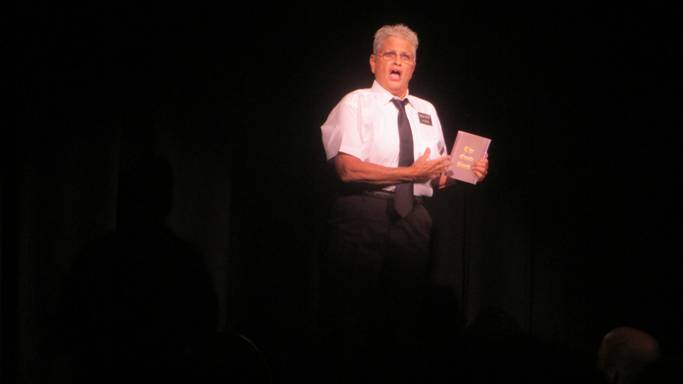 Riddle of the Grove personified: a R G(irl) becomes a Drag Queen becomes R G(uy) - as a Mormon! Terrific!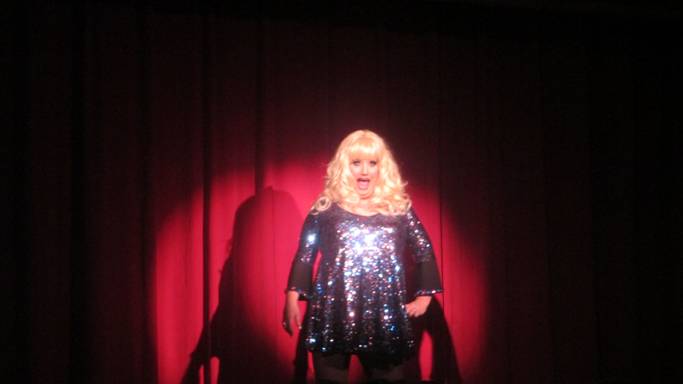 Ariel sand an unprintable (of course) song about the Oz' scarecrow's "If I Only Had the Cash"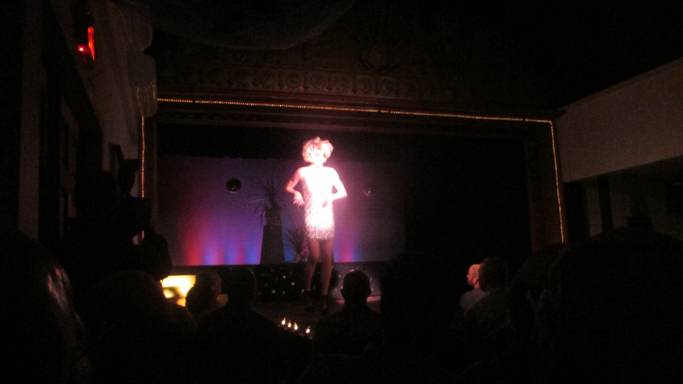 Angela was all high energy in a spirited number which had the crowd clapping
Host Baney: "A festive catwalk highlights the work of our designers Celebrity judges and you the audience will determine who takes the crown from Francine.
Let's meet our judges – all well known in the fashion world…
The Olsen Twins
Judges Mena Garcia and Heidi Doom"
(Editor's Note: all costumes below were really $25 or under at Home Depot
The utmost in creativity – think I'll start shopping there – who knew?)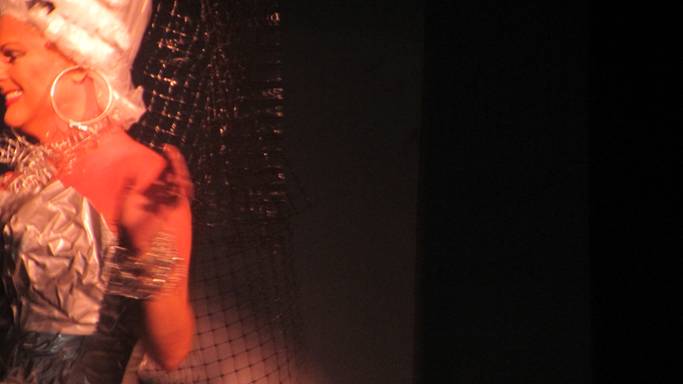 Its fashionista Francine – trying to keep out of the frame (witness protection?)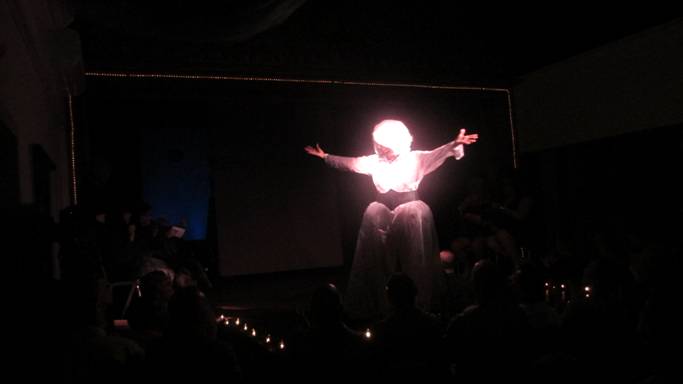 N how Joan is feminine again but tacky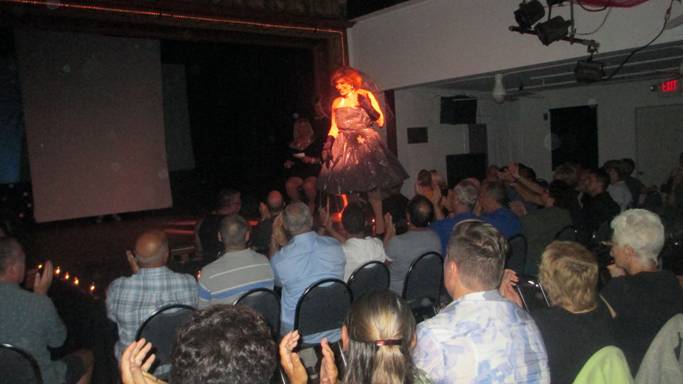 Sylvia works the crowd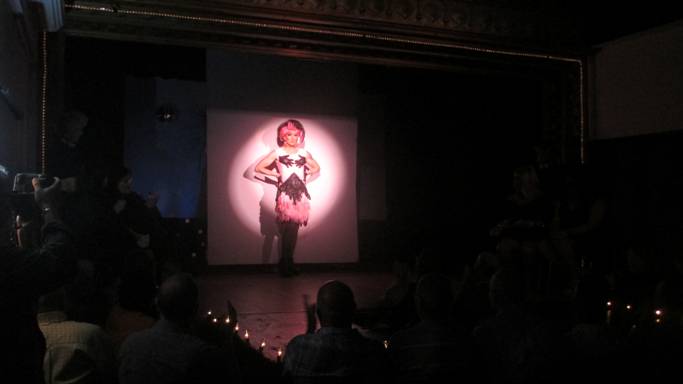 Give her a hand! Oh, Angela already has two – er, four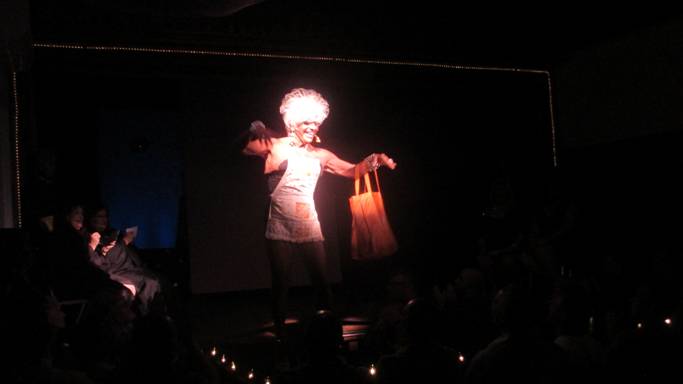 China looks pretty stylish at $25 per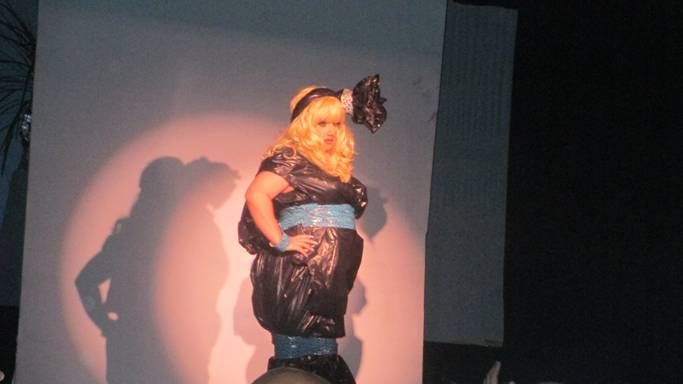 A perfect match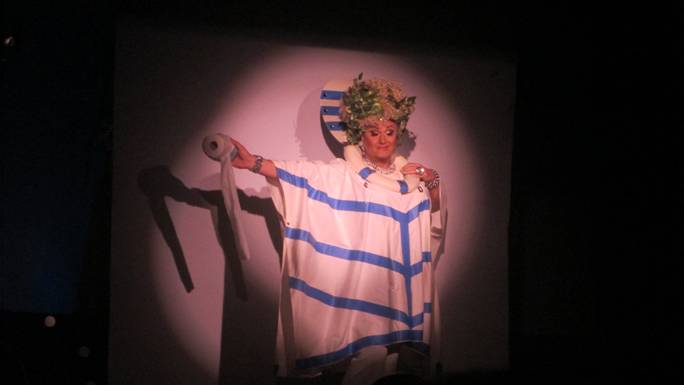 Talk about sticking your head in the toilet………..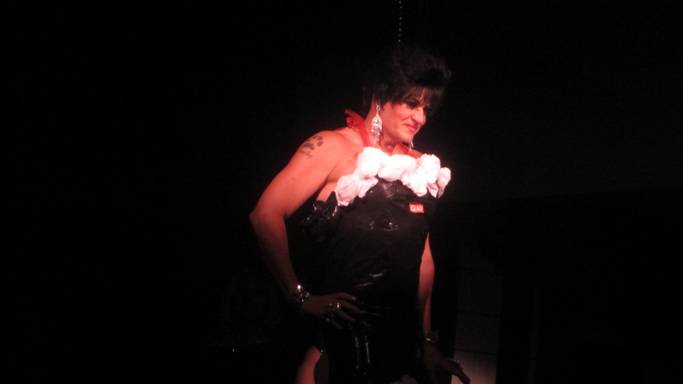 A crowd favorite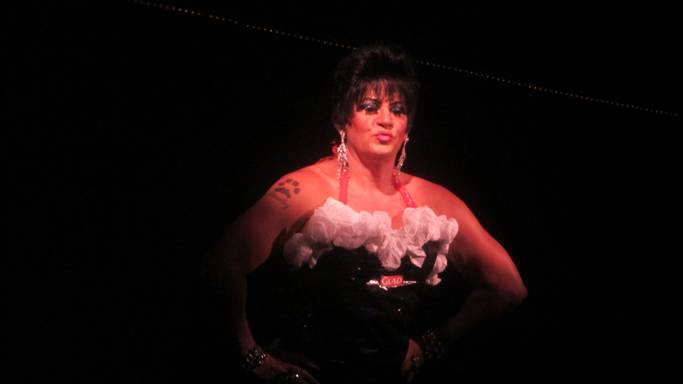 A kiss to you too
Don't I look great cheap?!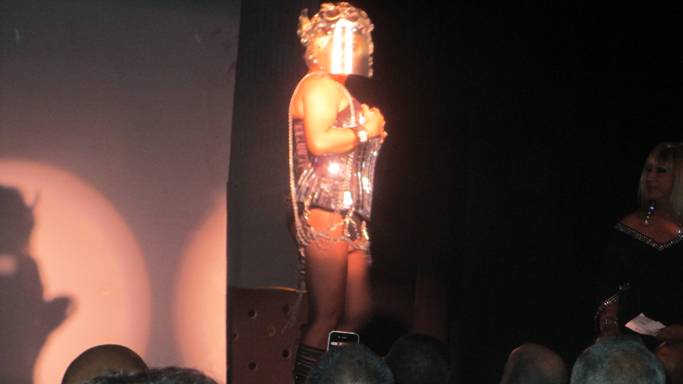 Ohhh – I'm still sexy at any price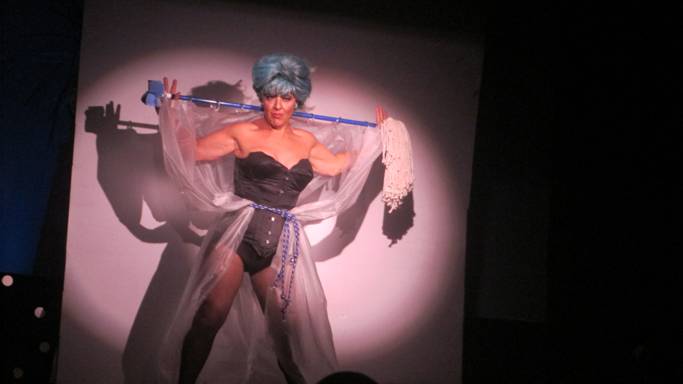 A little something I saw hanging in the bathroom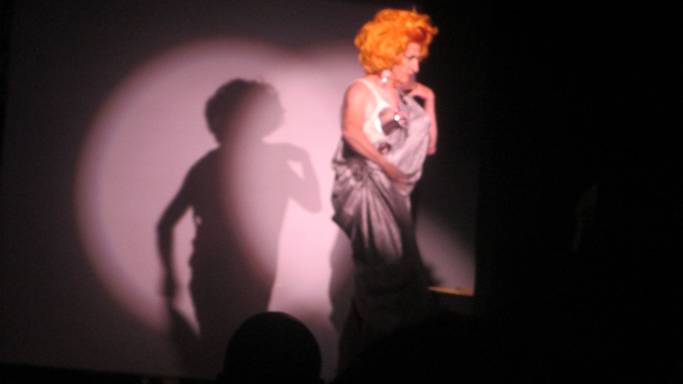 A sight coming…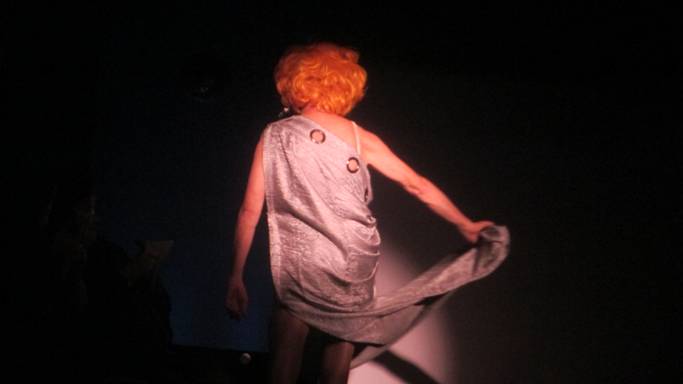 And going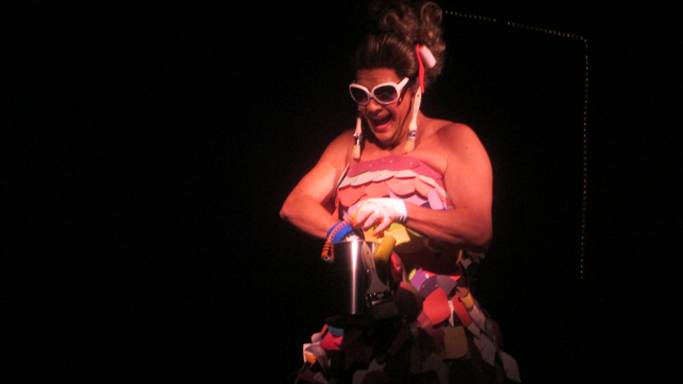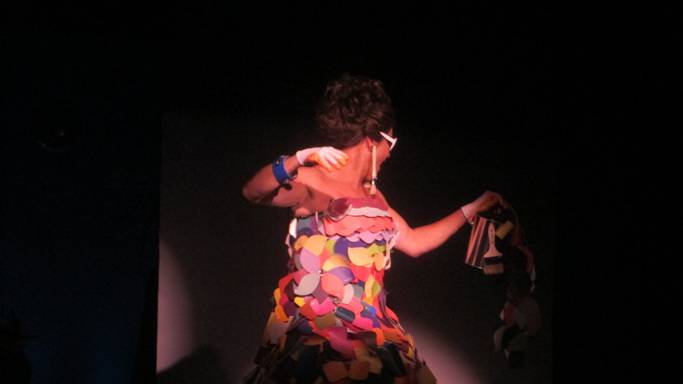 I swear I've seen this dress in Miami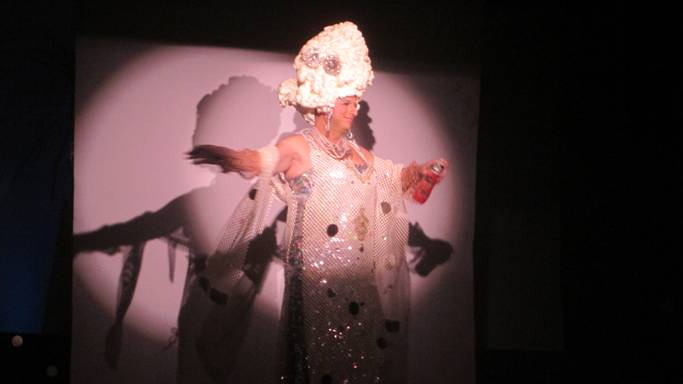 Your majesty!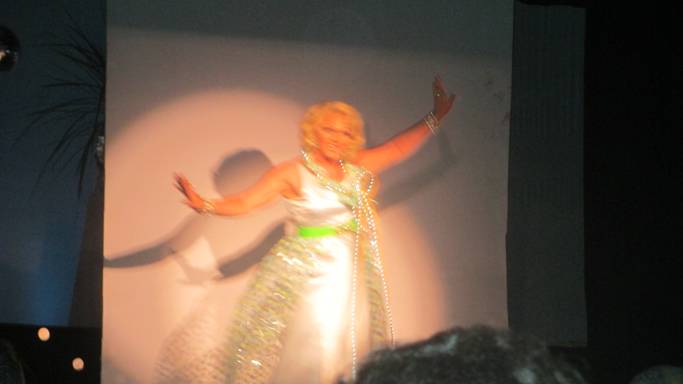 That's not $25 – she cheated!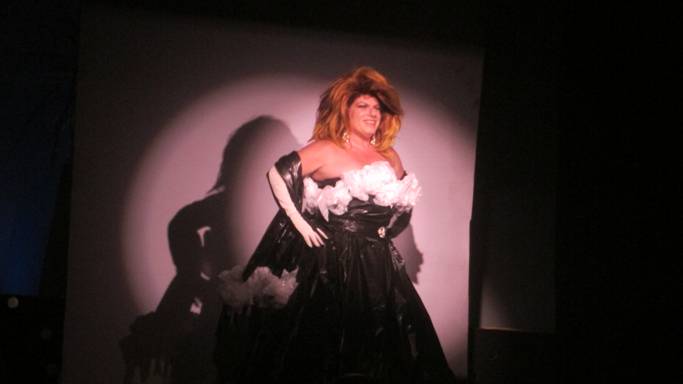 That really looks good!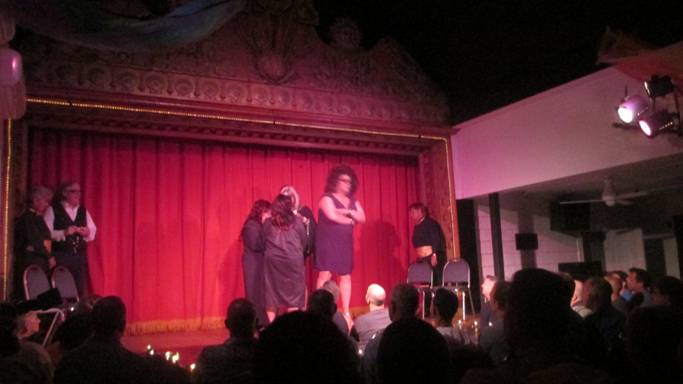 The judges have a difference of opinion!
To help with the decision - Bella Donna Versace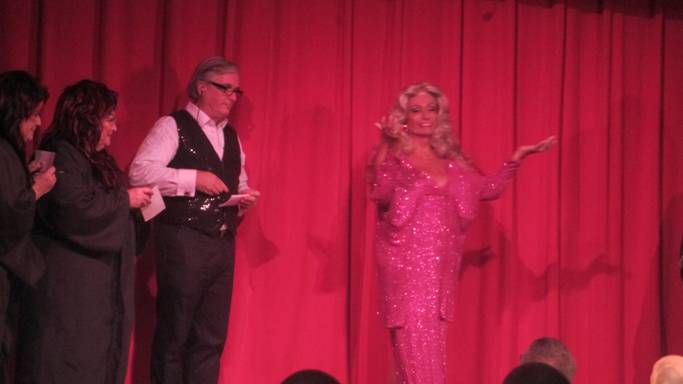 "They killed my brother, so now it's all about me! I make everything gray and itchy!"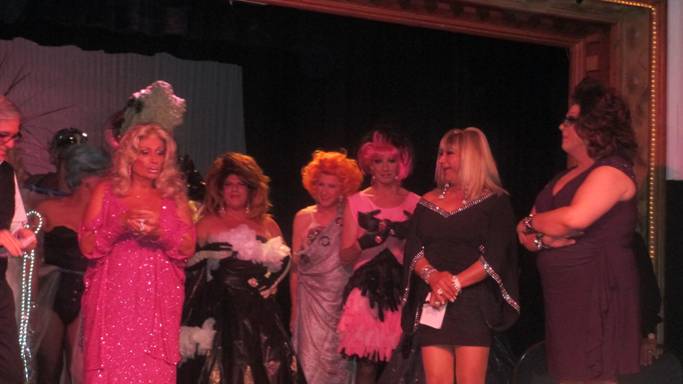 "No whistles, no stamping of the feet!"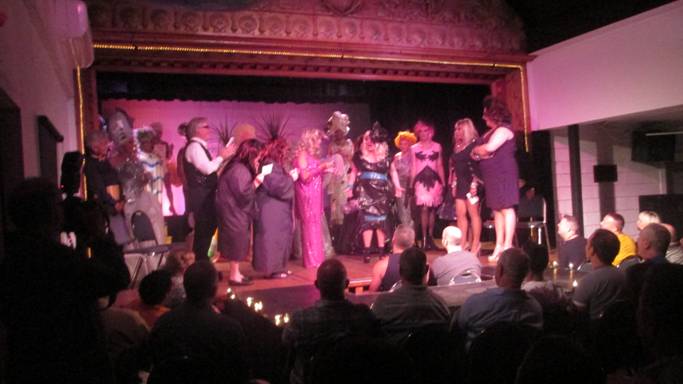 Ariel: "I don't want to win this f-ing contest! Are you blind?""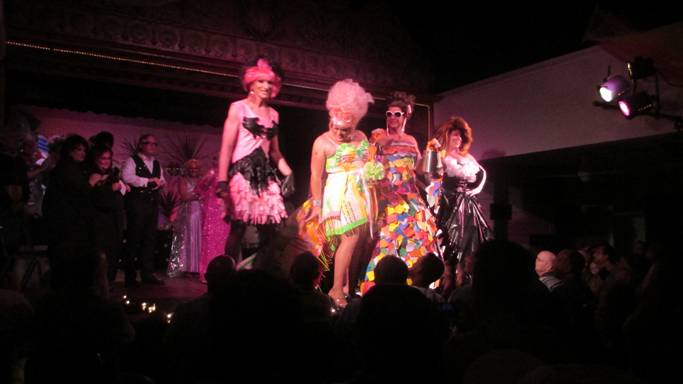 The final four – up to the audience now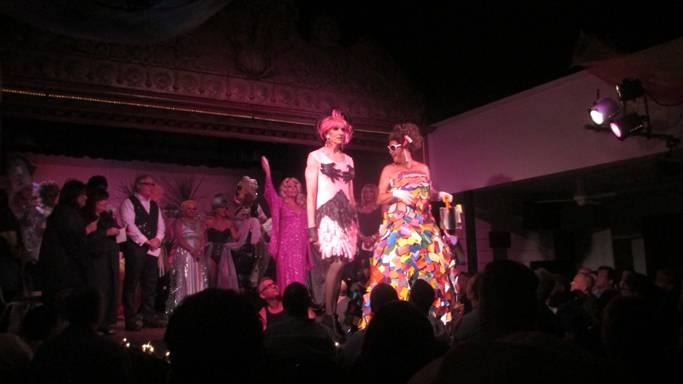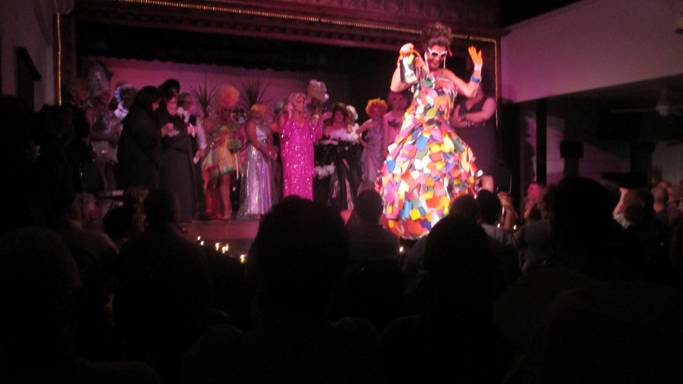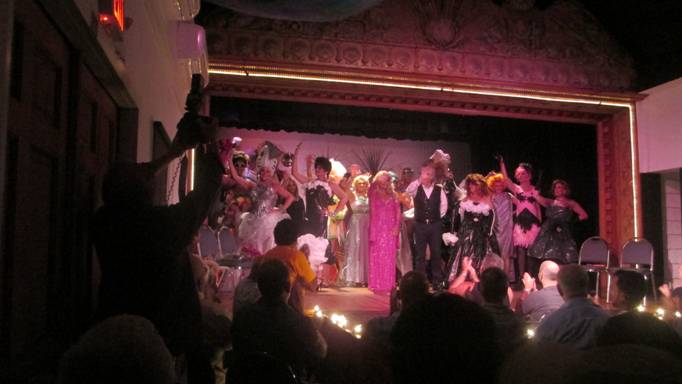 "Please join us next year when Project Runway beings high fashion to Arthur Kills on Staten Island"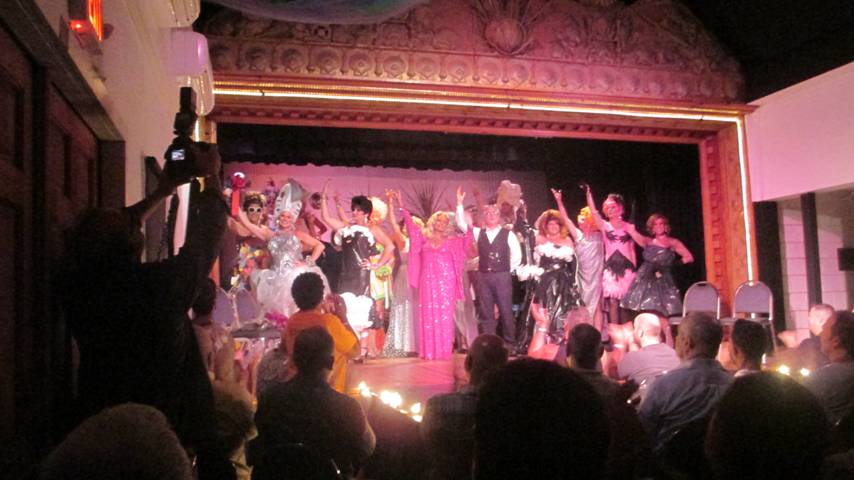 A well-deserved standing "O"!
The show is dedicated to Grove legend Harold Seeley who certainly would have appreciated the ingenuity of the concept and the cast members' creativity.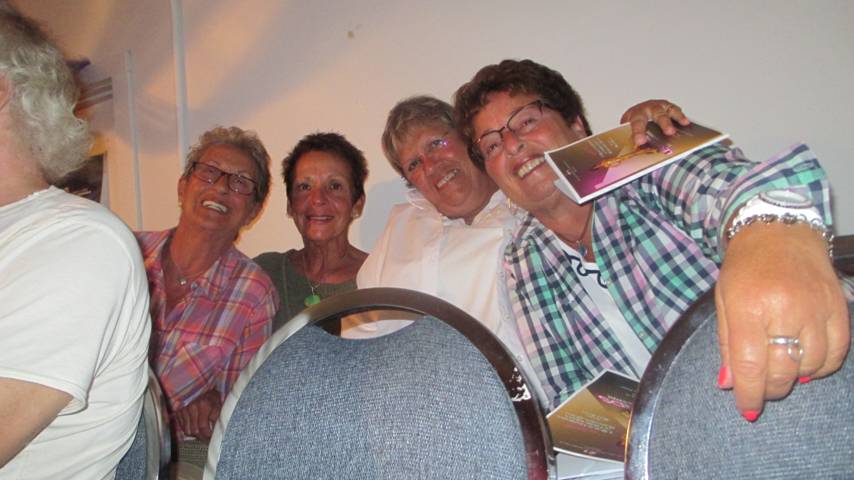 The raucous crowd behind me
(Some photos are deliberately blurred to protect the as yet un-patented design of the contestant and/or the identity of its wearer)
Great Show Everyone!!!