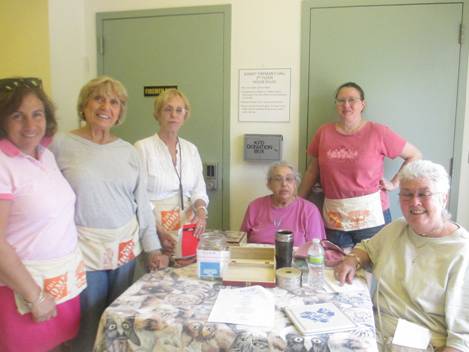 THE KLAW CREW Joanne Agoglia's sister Nancy, Helen Quenzer, Bradlee White, Alice Shultz, Alice Nyburg, Barbara Winter and Carol Thomas – Thanks Ladies!
KISMET KLAW FLEA MARKET
By Bradlee White
The 2013 Flea Market benefit for Kismet League for Animal Welfare was a great success. Held this past June 15-16, we took in over $3000 to spay/neuter and feed the stray and feral cat population in Kismet. Neighbors donated hundreds of items of good quality for resale as "recycled treasures." The Silent Auction of over 18 items brought in $785. Donors ranged from the Kismet Inn, Surf's Out, the Kismet Market, Nicky's Clam Bar, the Long Island Ducks, Garden Sea Landscaping, Joe Kelly, Buddy Schumacher, Dave Lambie, Patt Villachi, Andrea Wikso, Carolyn Stern, Sam Wood, Joann Agoglia-- whose tiled mirror brought some very spirited bidding -- as did Joe McKeehan's original Kismet map of 1979. A raffle of Three Baskets of Cheer replaced the Wagon of Cheer – the wagon lost to Sandy. Myrna Ussach won the Vodka basket and Dana DeRusso Hanner won the Tequila and Wine baskets.
Sandy's blow to the Camelot deprived of us long-time volunteers Linda Hoffman and Susan Gerritt, but we were thankful for the dedicated hard work of KLAW board members Christine Helbig, Alice Nyburg, Helen Quenzer, Barbara Winter and Jeanne Lieberman and Carol Thomas, Marilyn Puccio, Alice Shultz, Joann's sister Nancy and niece Olivia and Pete Schmidt. John Altieri donated a garbage pickup while Andy let us store our discards overnight.
There were actually very few throwaways. Over the years, Christine has encouraged us to donate unsold items to several charity thrift shops in Bay Shore, so Monday found Pete S. and I loading up her truck. Another beneficiary of our leftover treasures was Bay Shore's Island Rescue Veterinary. Besides bedding, we were able to give them the wonderful office-sized full-function printer. I don't remember who gave that to us, but I hope you come to know how totally thrilled they were. Island Rescue is the low-cost center where we take our "community" cats for neutering.
Note to whoever bought the TV wall attachment – you didn't get the other part of it – the wall part I think. I have it.
Photos by Jeannie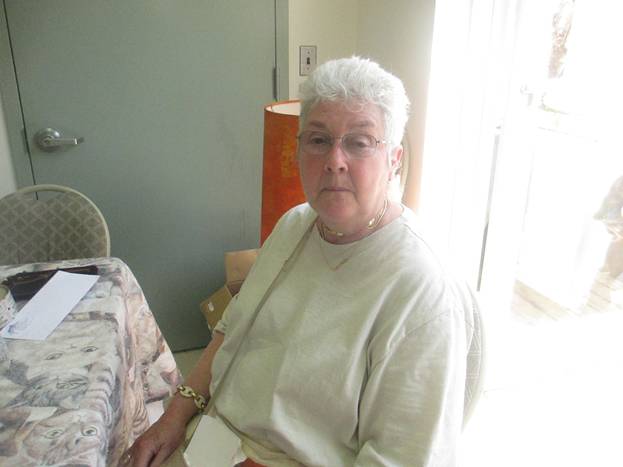 You'd better have come here to buy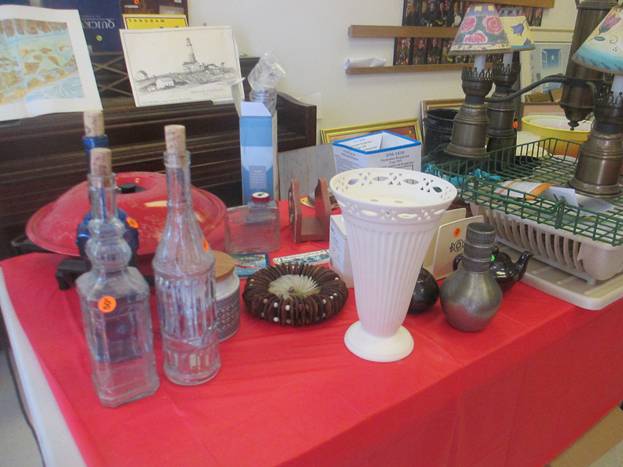 Something for entertaining……..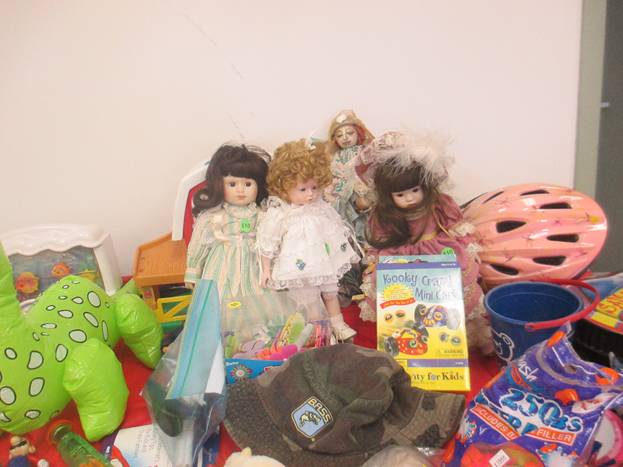 For the kids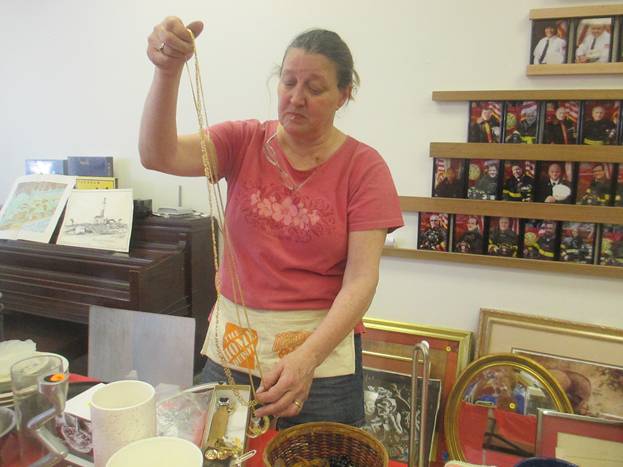 A little jewelry perhaps?
Something for the boys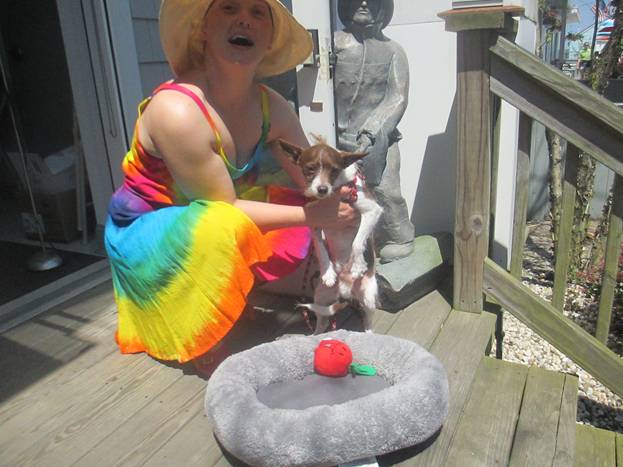 And the pooch (a new bed)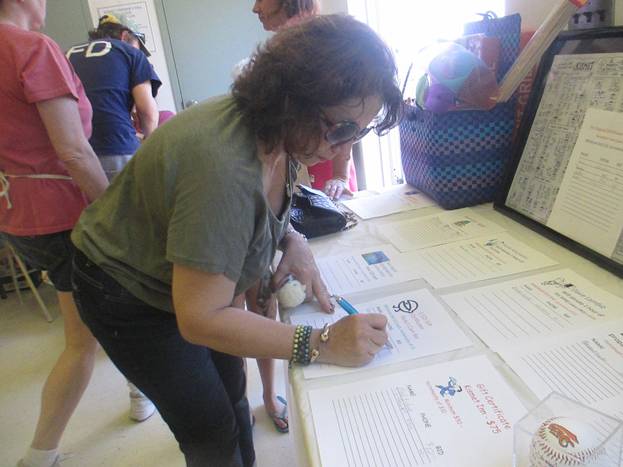 Joanne's busy at Chinese auction
Dennis wants that mirror………..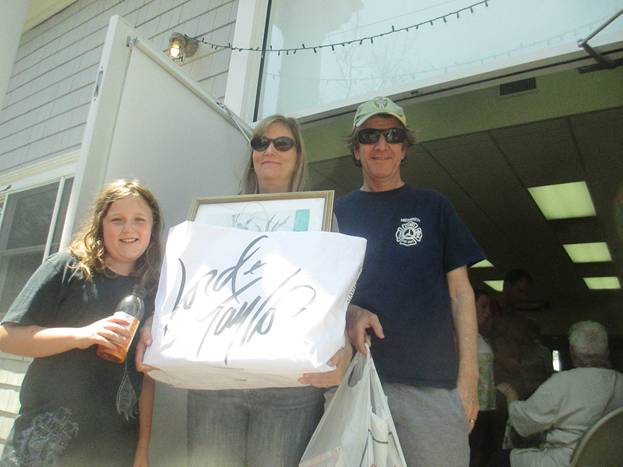 Big spenders no not L&T, Kismet by the Sea
The Agoglia clan helps out – thanks so much
A lamp, a picture – house beautiful!
Licari ponders – anything in this bottle?
Frank & Sidney – they've got the bucks!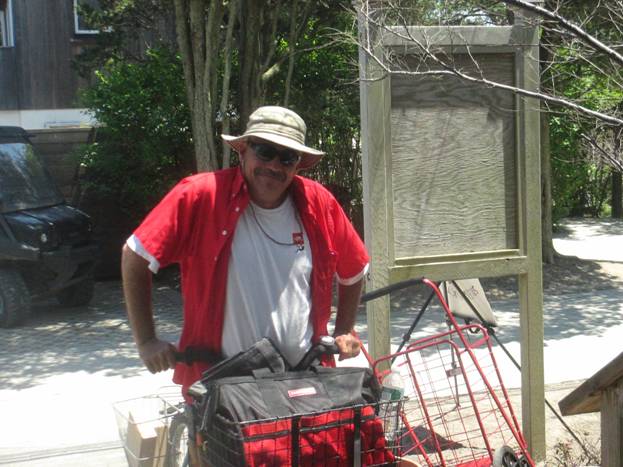 Do you know this man? He's been in most of your homes
Togetherness – a couple who shops together……….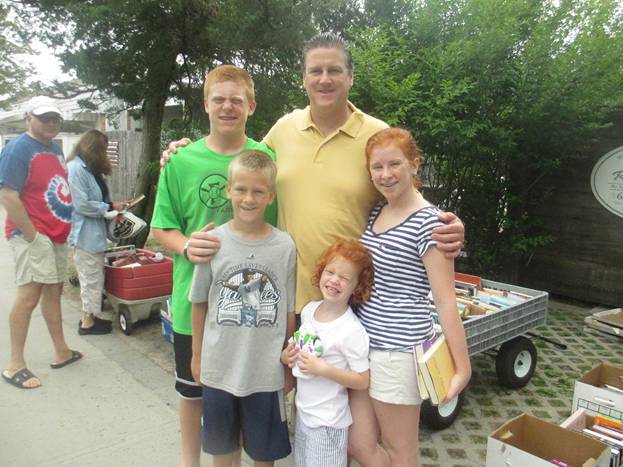 A rare moment – the whole family…where's mom?
Look – isn't this cute?
Two's better!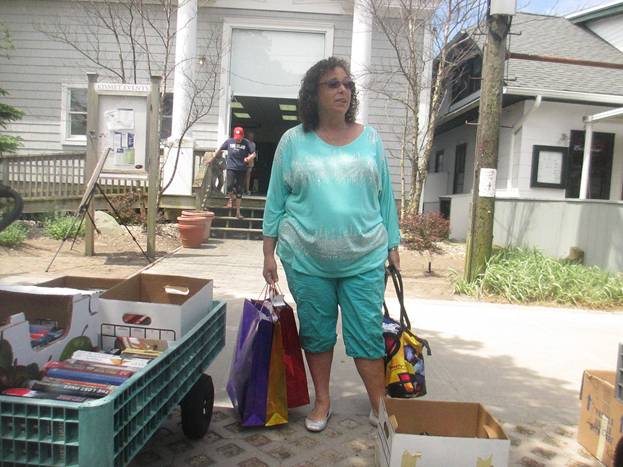 Time for a quick purchase before the ferry………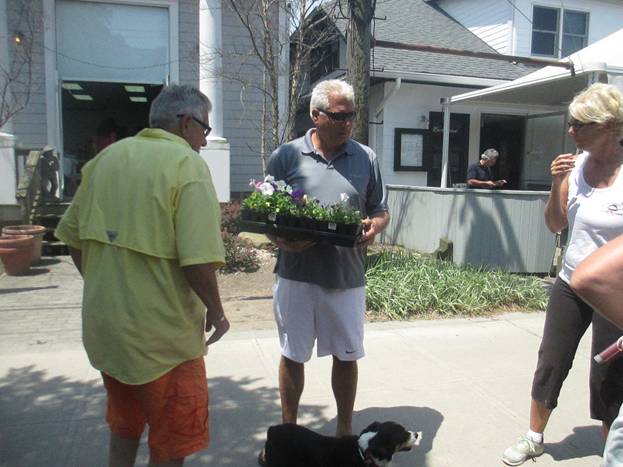 Gary bought flowers? Really???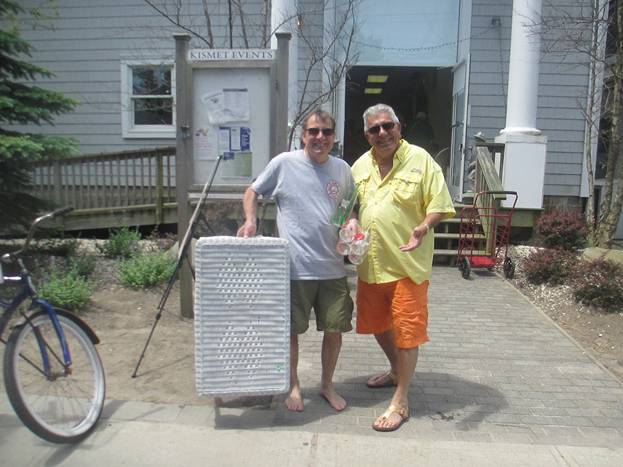 Joe McK finally bought the table – Vic wonders how will he get it home?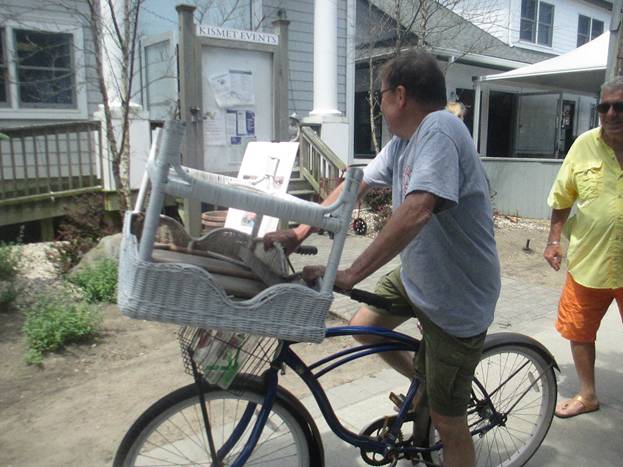 The Kismet Way!!!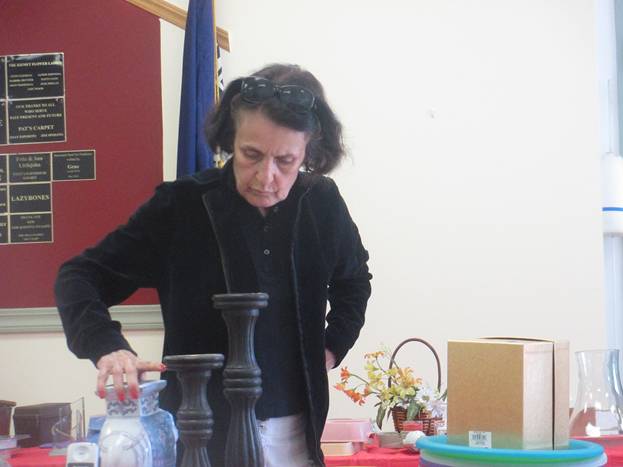 Marilyn checking up on her prices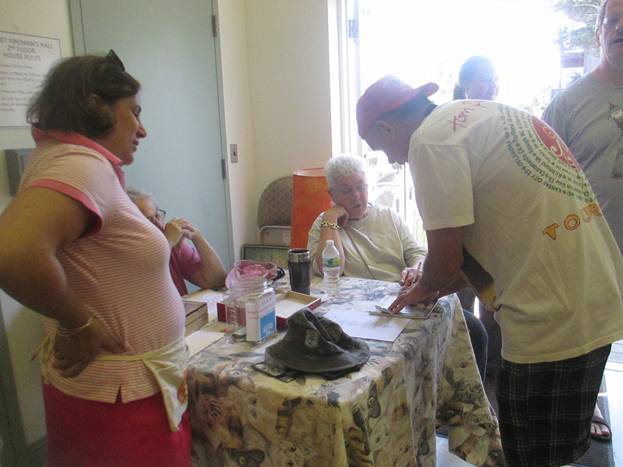 Paying up
Show me the money………
THE THREE BASKETS OF CHEER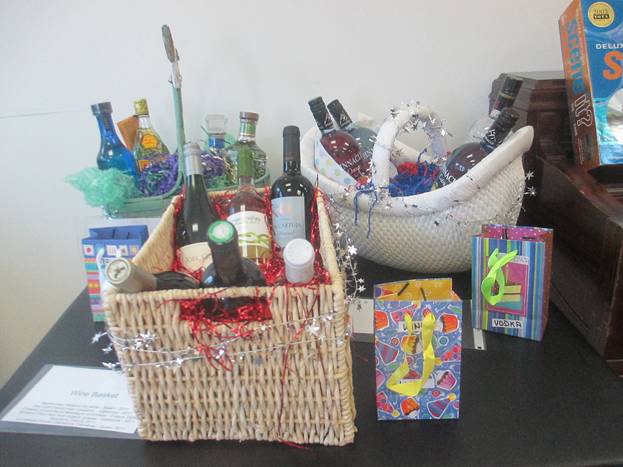 Will we win?
Will they win?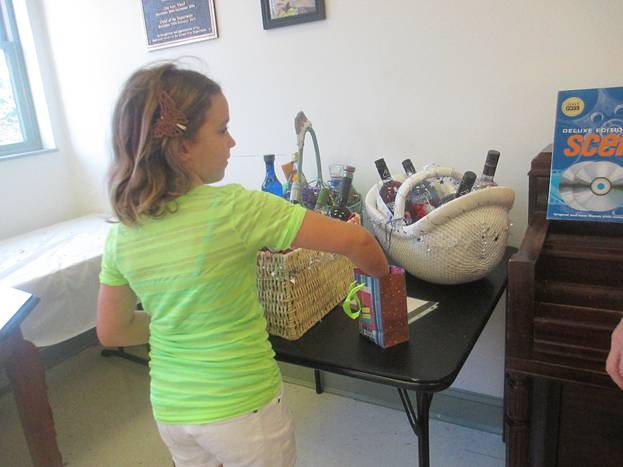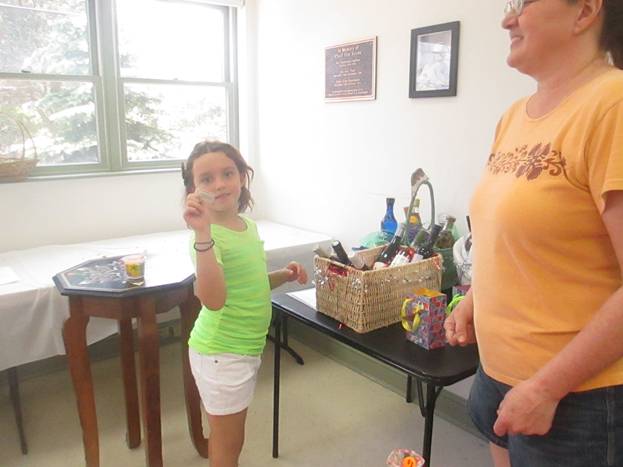 And the winner is………..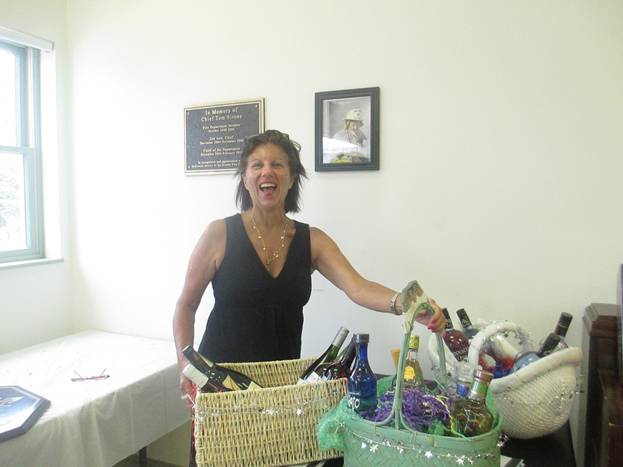 Lucky Dana DeRusso Hanner won both
Cartoon Alley got the Vodka Basket – Peter already sampling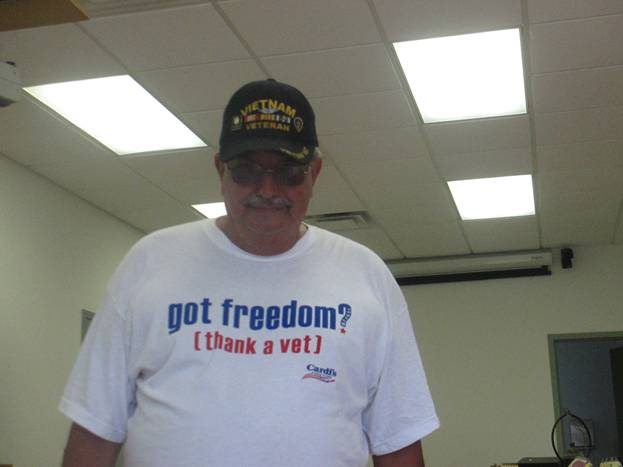 A salute to a Vietnam Vet
Waiting for business………..
ER, Greg – its upside down –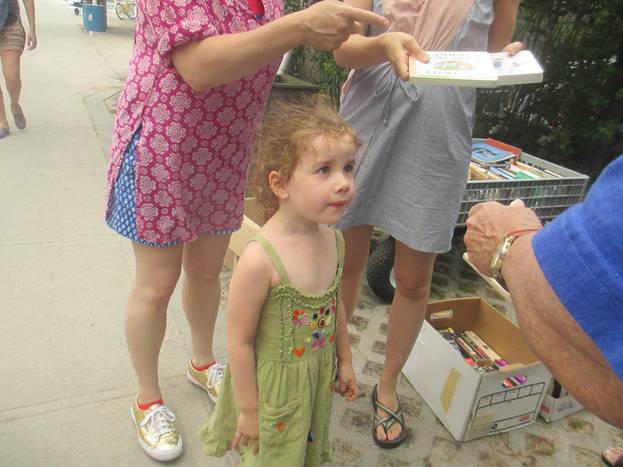 Please Ma'am, can I have more?
Book Business is booming
Our future is in their hands
Showing off my purchase with friends later (that purse will look great in the Grove)
Can't wait for next year…………