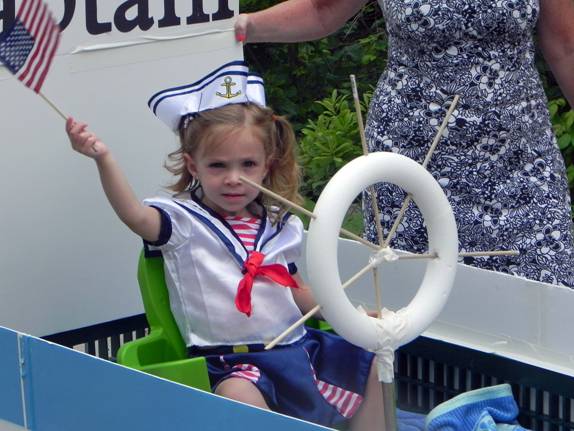 July 4 celebration (on June 30)
††††††††††††††††††††† †by Bradlee White
††††††††††††††††††††††††††††††††††††††††††††††††††††††††††††††††† photos by Bradlee and Dennis
††††††††††† The parade got off promptly at 11 a.m. under cloudy skies.† Led by the Flag bearers, some of Kismetís finest post-Sandy squad and five US Marines, the colorful floats and wagons moved down West Lighthouse to Maple to Pine and then to the Bay Front.† Sam Wood dedicated the Parade to Kismetís ďMost DeterminedĒ First Responders, Islip Town Supervisor, Tom Croci, who is going on active duty with the Navy spoke briefly, Fire Commissioner Larry Cole raised the flag and Grace Wood again sang the national anthem.†
††††††††††† Parade judges Phyllis Schiller, Patty Lyons, Joanne Padavano and Mallory Wood awarded the Artie Schiller Most Patriotic award to the Cole Familyís Marines in World War II, Korea and Viet Nam, float, the Most Historical Award to Team Arthurís Lewis & Clark & Sacagawea, The Frank Daniel Most Creative award to Tess & Brooke Lambe, their parents and their Fair Harbor Aunts and Cousins for† Sandy Sea Monster, the Most Topical to Elliotís Kismet Strong Thank You card and the Jean Wood Founders Award to the Rafferty Memorial float.† The float honored Patrick Rafferty of Islip, a New York City Police Detective, slain in the line of duty in 2004 and recently honored when the NYPD Harbor Unit named a boat for him.†
††††††††††† The Parade was followed by spectacular BBQ cooked and served by the Kismet Fire Department.† KFD Tee and Sweatshirts were sold, Ginny Butler won the Wagon of Cheer and B. Sweeney won $515 in the 50/50 raffle.
††††††††††† Continuing another holiday tradition, Helen Quenzer and Carole Thomas of the Kismet League for Animal Welfare, sold raffle tickets for a brand new bicycle.† In a drawing held July 4th, Barbara Winter and I asked Hannah, a young girl with an ice cream smile, to draw the winning ticket.† The bike goes to Linda Marie of Lionís Head.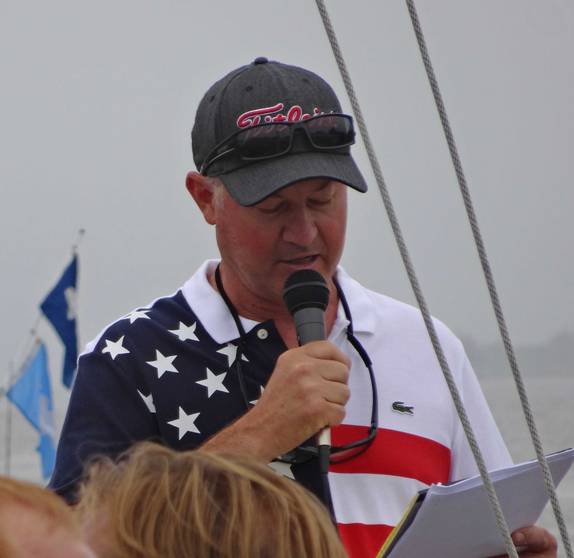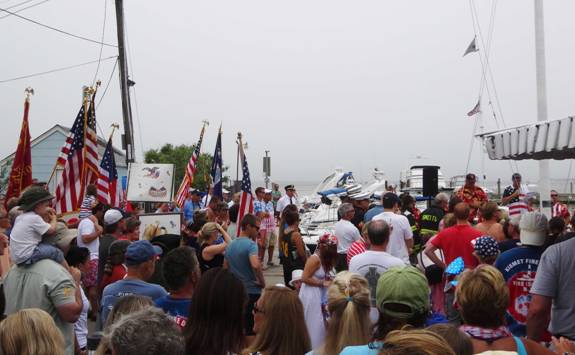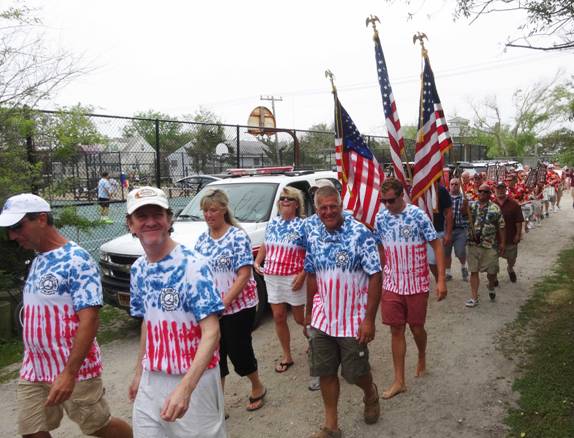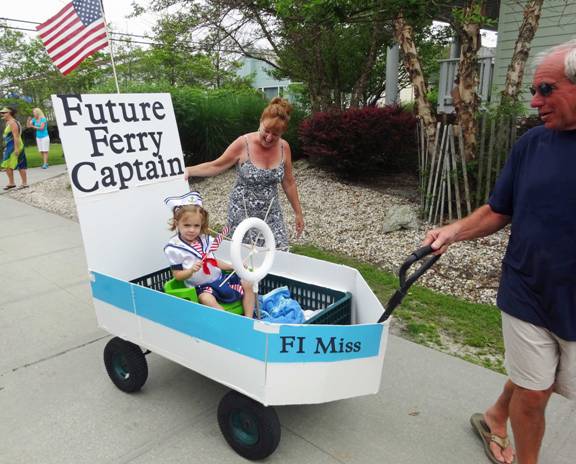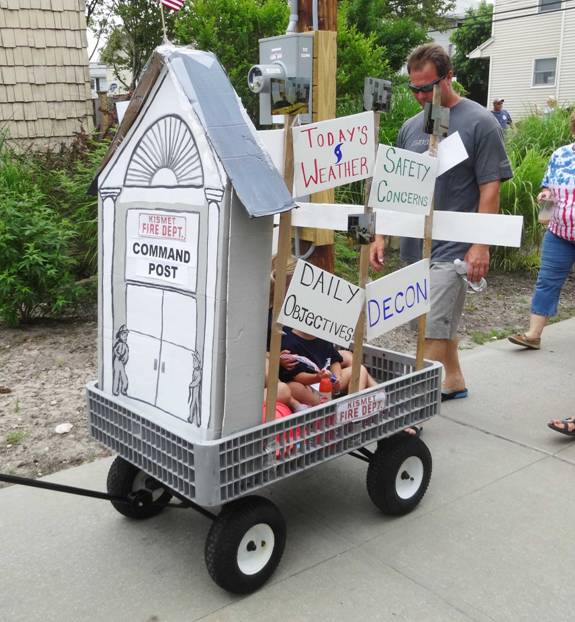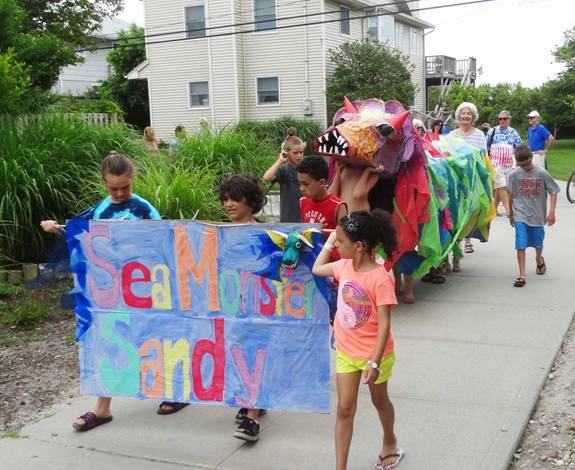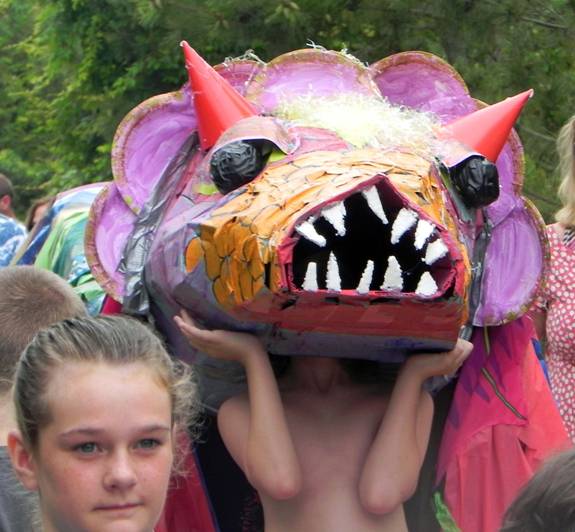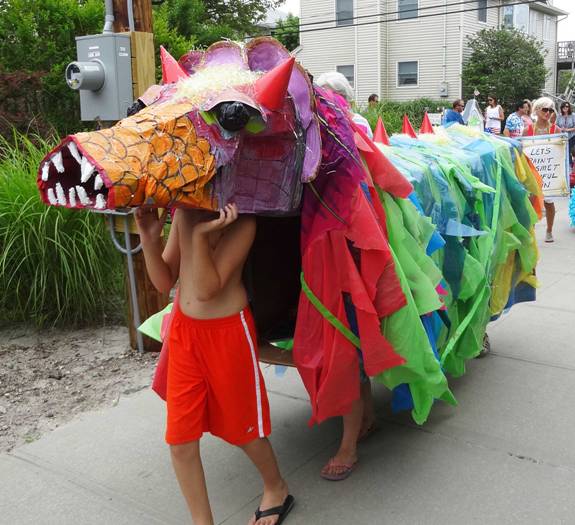 Most Creative award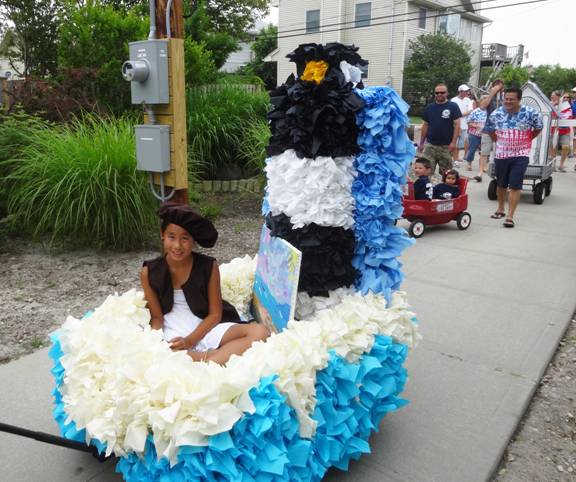 Most Topical award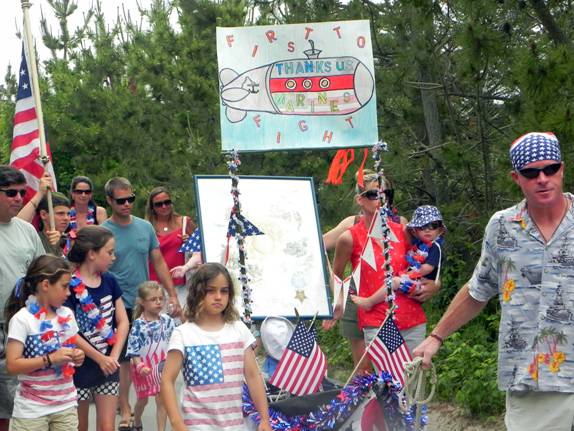 Most Patriotic award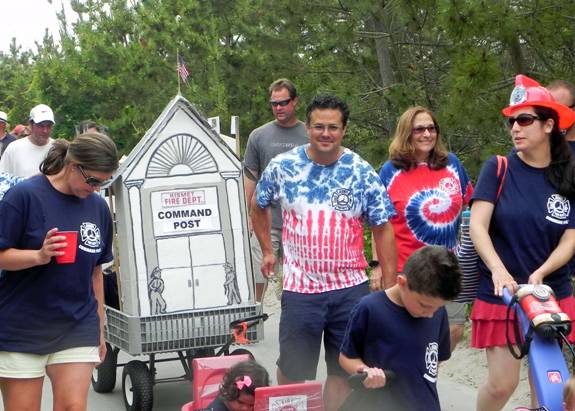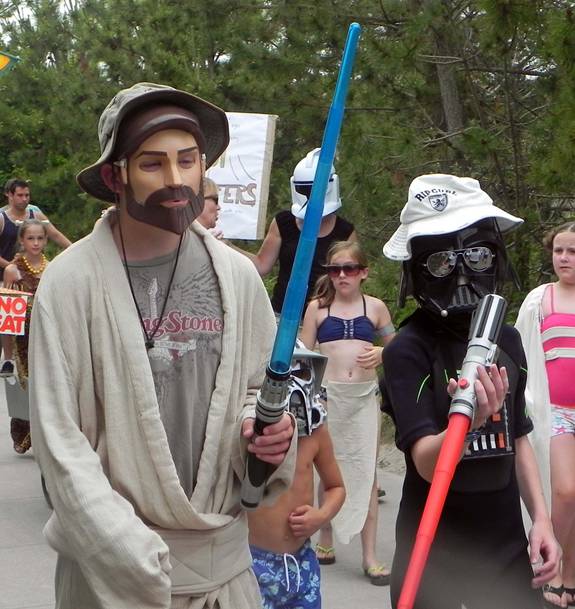 Most Historical Award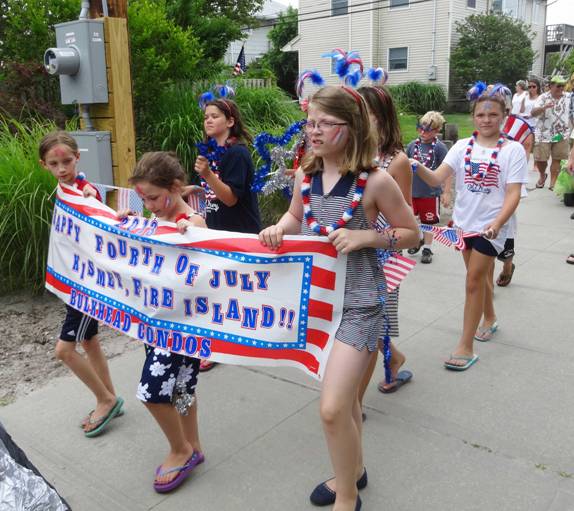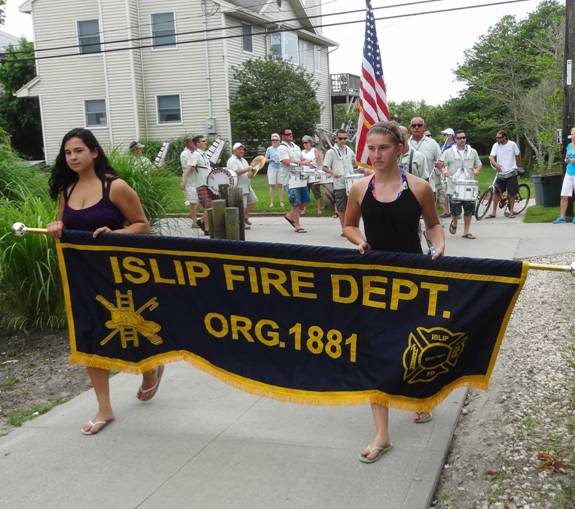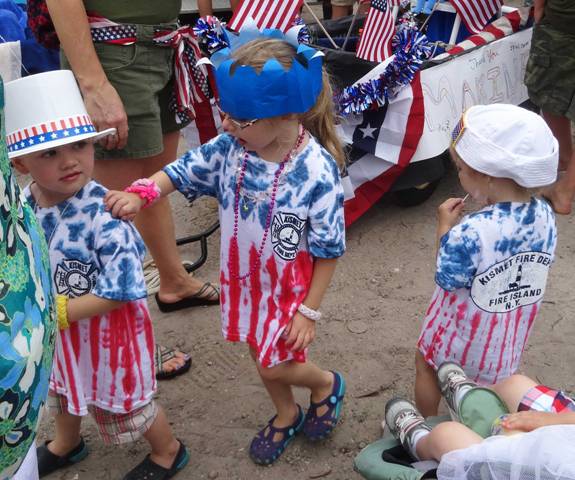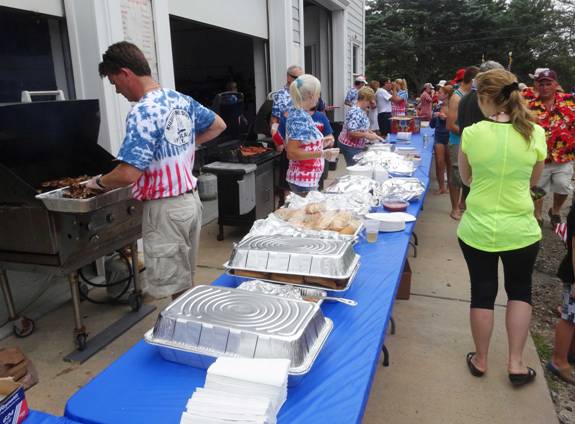 Jean Wood Founders Award
POST PARADE
††††††††††††††††††††††††††††††††††††††††††††† Photos by Jeannie
Amen!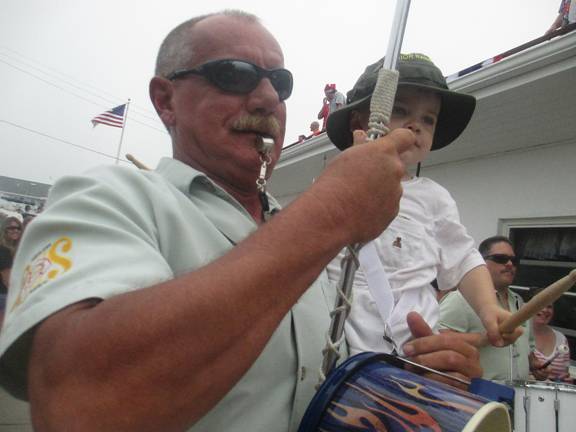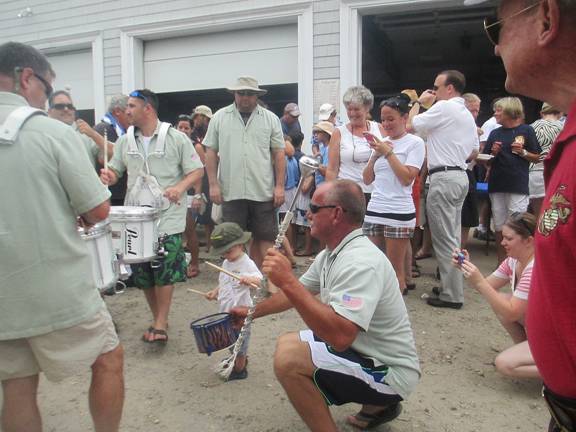 Never too young to trainíem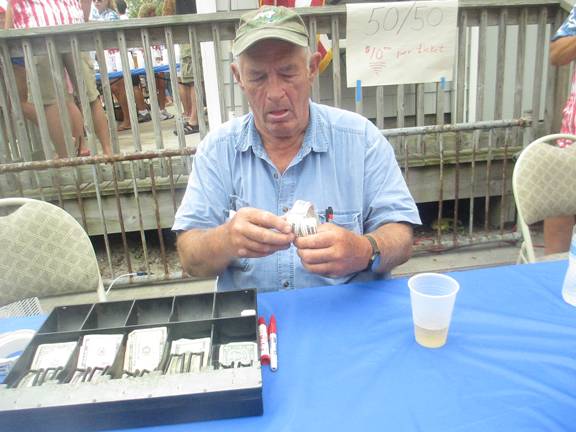 Carl and money Ė a natural match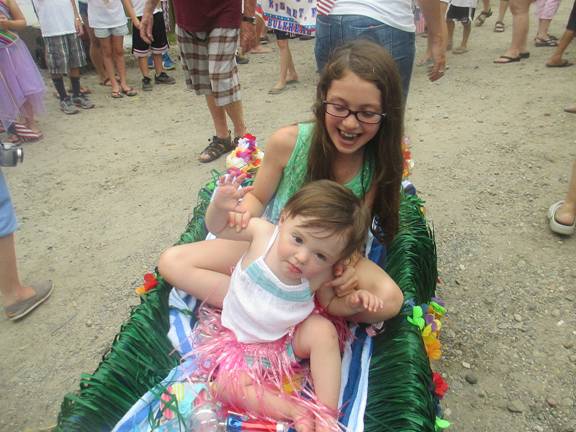 Glad thatís over can I get out now?
Amen!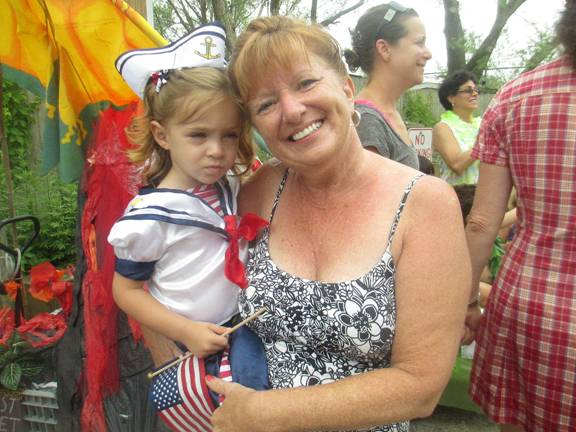 Proud Chris. Object of adoration a little grumpy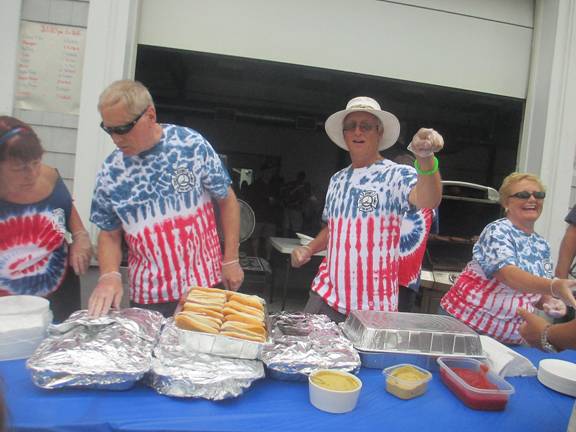 Licari kibitzes with the customers while Charlie works
Talk to the hand!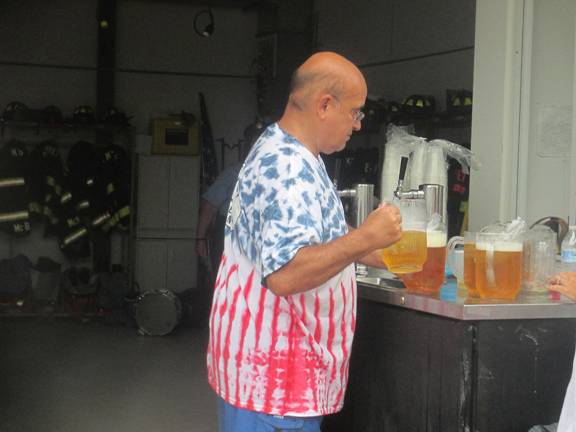 Caught!!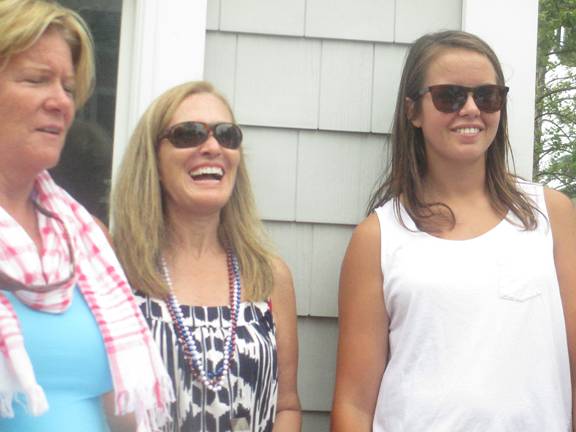 The judges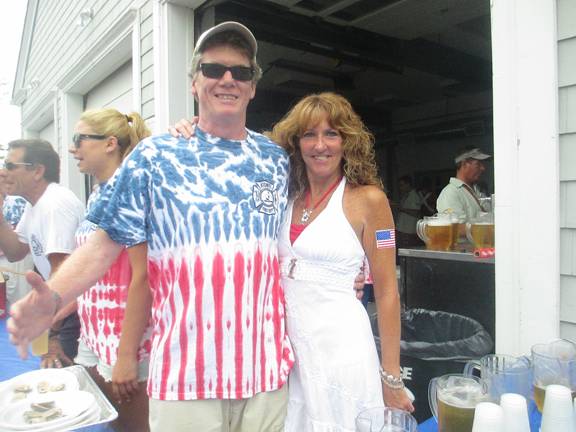 KFD poster girl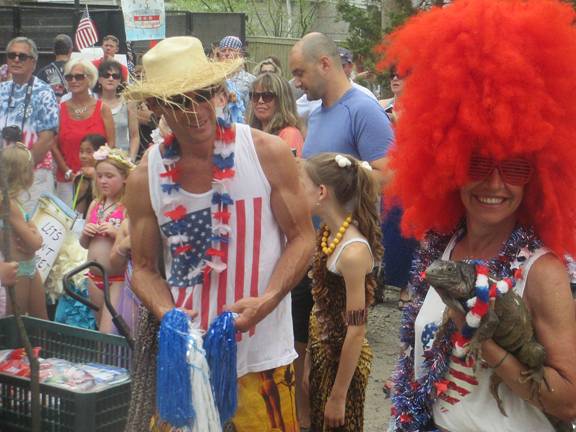 Which one do you like?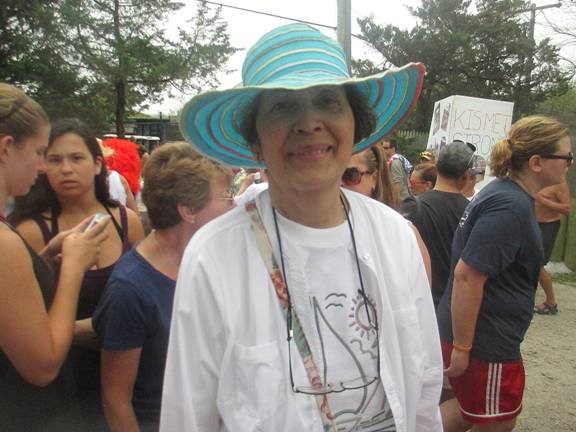 Great to see you, Marge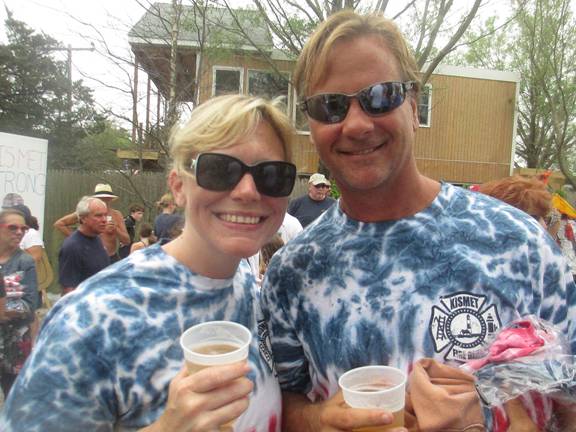 Kismetís kissiní cousins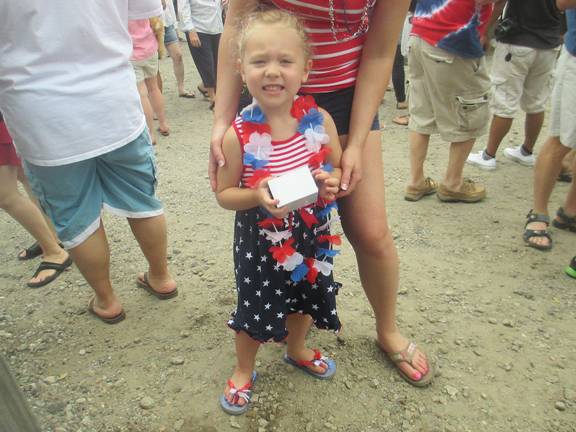 Can I be in the parade next year?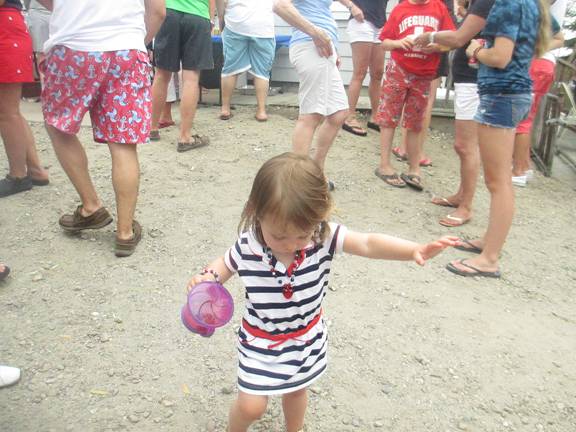 After me!!!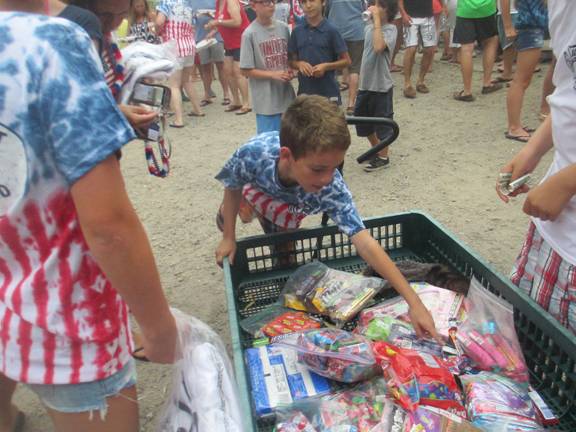 entreprenuers
My turn!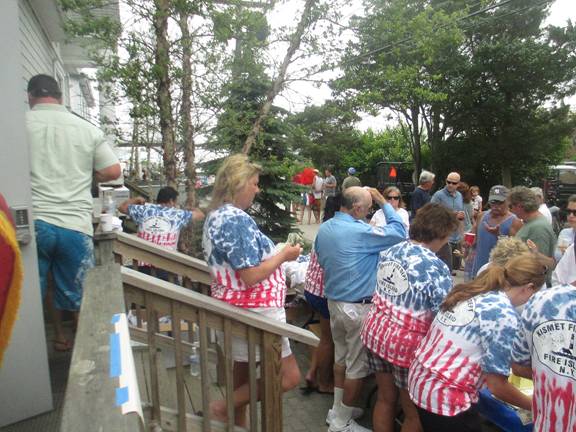 Our KFD at work!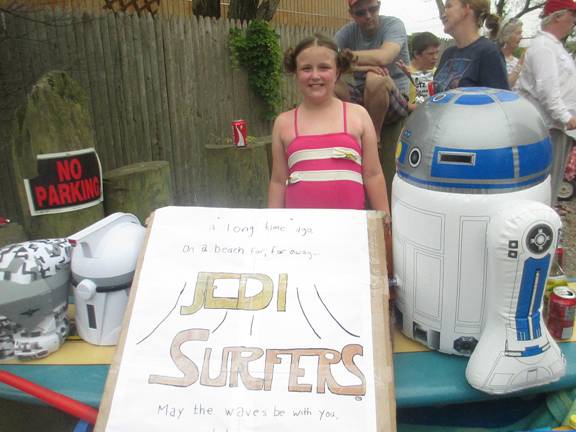 Historical
Xanadu goes patriotic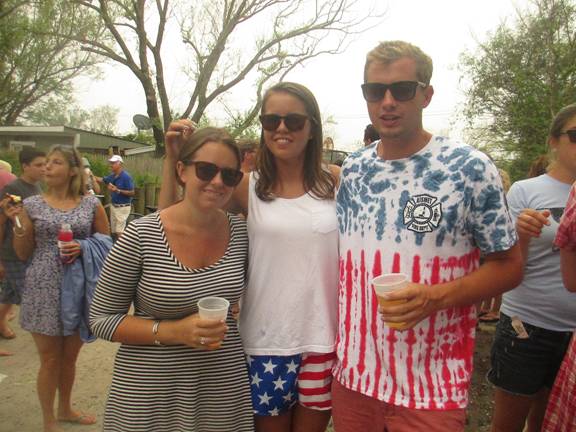 The royal family
I love this job!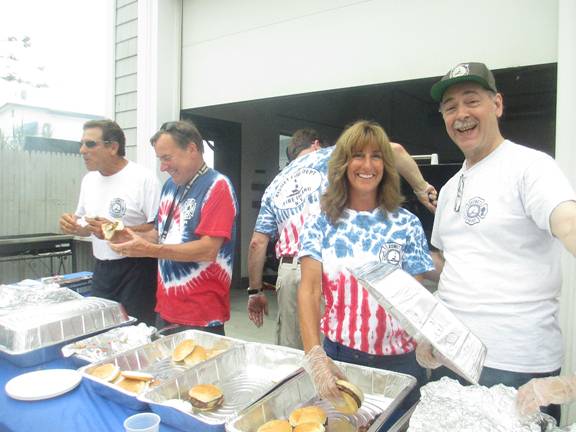 Happy servers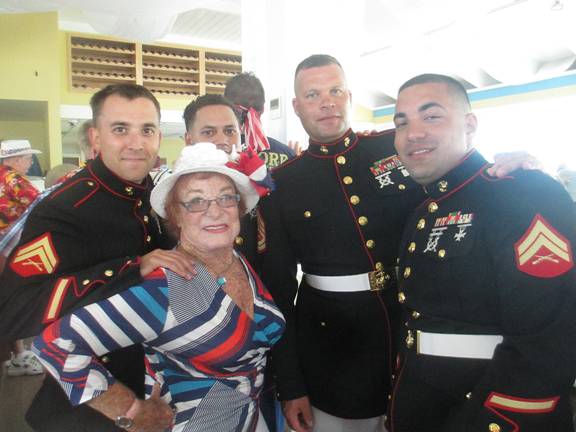 OK Boys - Letís party!