19th Annu.al Edition of
Fire Island Dance Festival
Pushes All-time Fundraising Past $3 Million Mark
Presented by and benefiting Dancers Responding to AIDS,
a program of Broadway Cares/Equity Fights AIDS
Featuring 10 captivating performances,
including Alvin Ailey American Dance Theater and Paul Taylor Dance Company
plus choreography by Kyle Abraham, Lar Lubovitch,
Jeremy McQueen and Christopher Wheeldon
Internationally recognized dance companies and fast-rising choreographers shared the picturesque stage of the 19th annual edition of Fire Island Dance Festival on July 19-21, raising a record $393,647 for Dancers Responding to AIDS, a program of Broadway Cares/Equity Fights AIDS.
For the third year in a row the festival set a fundraising record, surpassing last year's all-time high of $374,260. In its 19 editions, Fire Island Dance Festival has raised $3.3 million for the most vulnerable among us, helping to ensure they receive life-saving medications and health care, nutritious meals, counseling and emergency financial assistance.
The festival, performed outdoors on the shores of the Great South Bay in Fire Island Pines, included world premieres of works choreographed by Kyle Abraham, Pontus Lidberg, Jeremy McQueen and Josh Prince.
Humorist, actor and writer Mo Rocca returned for a second year as host, this time sharing his dance prowess in a whimsical, Al Blackstone-choreographed version of "Turkey Lurkey Time" from the Broadway musical Promises, Promises. Rocca is a regular on CBS Sunday Morning, star of Cooking Channel's My Grandmother's Ravioli and a featured panelist on NPR's hit weekly quiz show Wait, Wait...Don't Tell Me!
This year's Fire Island Dance Festival featured more than 50 professional dancers entertaining standing-room-only crowds with ballet, modern, contemporary and Broadway dance.

"It's humbling to see, year after year, the support of the Fire Island Pines community, our generous donors and sponsors, the immensely talented dancers and choreographers and our committed core of tireless volunteers" said Denise Roberts Hurlin, founding director of Dancers Responding to AIDS. "When we started this event I never dreamed that so many would continually join us in this fight, which is as important today as it was 19 years ago."

This year's Fire Island Dance Festival included 10 memorable performances: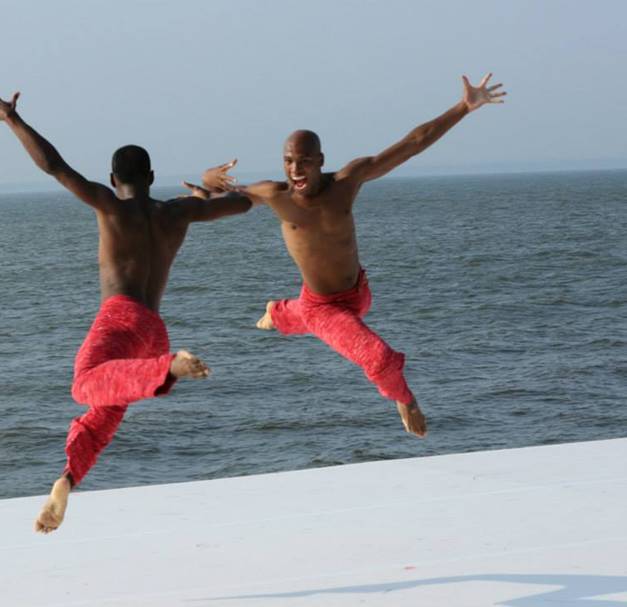 · Alvin Ailey American Dance Theater offered Robert Battle's "Strange Humors," a bare-chested male duet exploring mysterious passions and explosive confrontations of wits and prowess. The dance was once described by Battle as a deconstructed exploration of his fascination with the tango.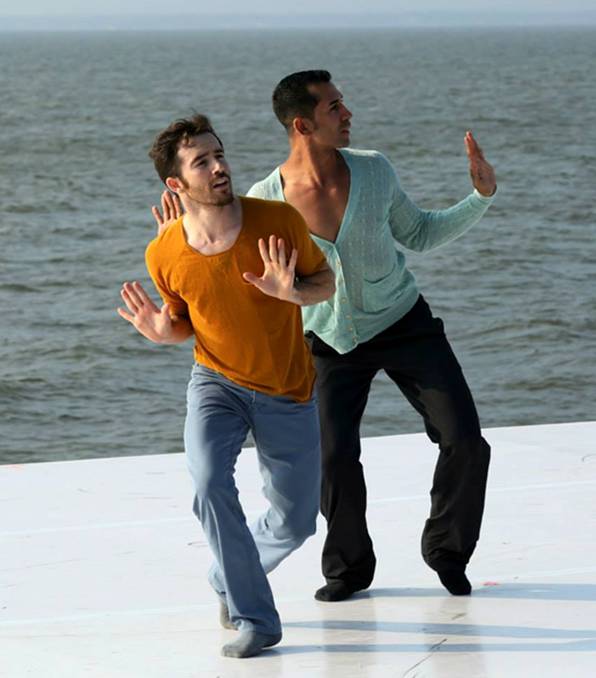 · Three exuberant dancers from Los Angeles-based BODYTRAFFIC delivered "o2joy," a playful, contemporary dance piece set to great American jazz music that expressed the pure love of dance with lighthearted humor.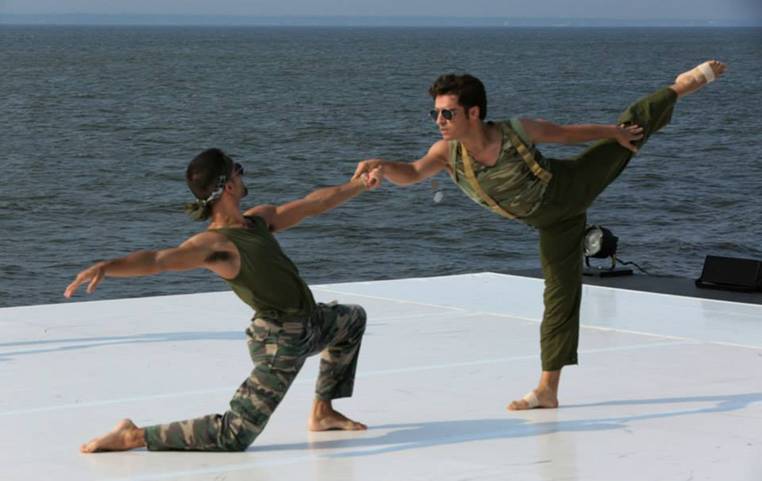 · The Broadway Dance Lab, in a number choreographed by founder Josh Prince, drafted six men to celebrate the repeal of the U.S. military's "Don't Ask, Don't Tell" policy in an exuberant theatrical piece honoring soldiers' right to serve and to love.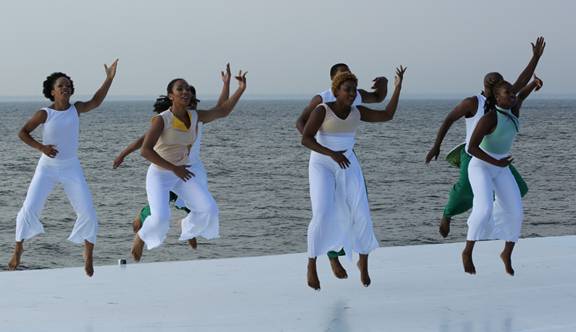 · Evidence, A Dance Company, brought each performance to a joyous conclusion with "Torch," a celebratory jubilation that brought audience members to their feet. The number was created by Ronald K. Brown, who choreographed the recent Broadway revival of The Gershwins' Porgy and Bess.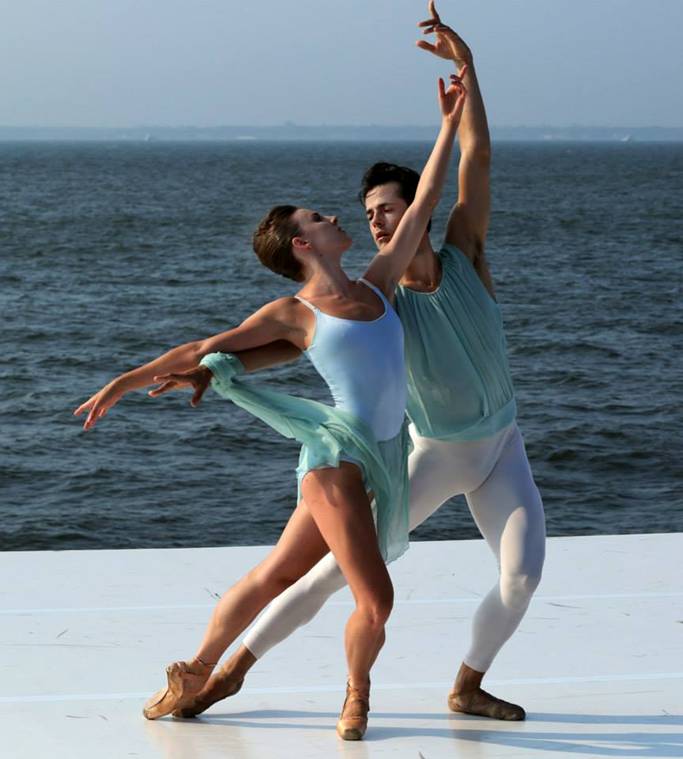 · Fresh from its debut this spring, the Christopher Wheeldon-choreographed "A Place for Us" featured Robert Fairchild and Tiler Peck, principal dancers at New York City Ballet. This intimately romantic pas de deux illuminated the real-life couple's chemistry, offering the audience a rare opportunity to witness their artistry up close.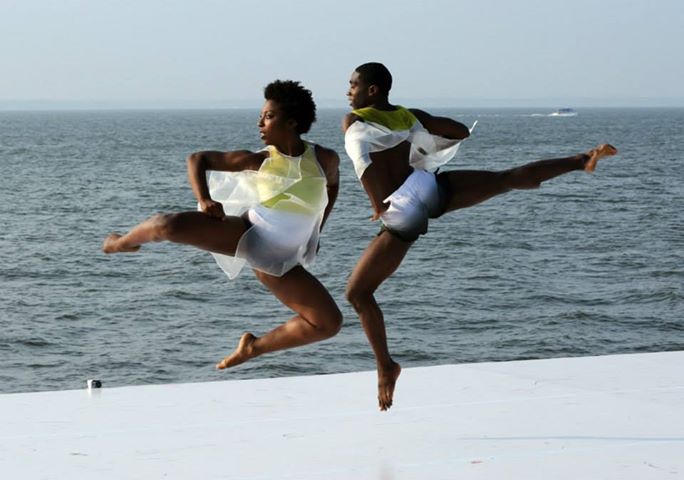 · Kyle Abraham/Abraham.In.Motion premiered the uplifting "When We Take Flight," a departure from Abraham's usual introspective intensity featuring eight dancers weaving on and off stage in stunning sheer tunics designed by Reid Bartelme.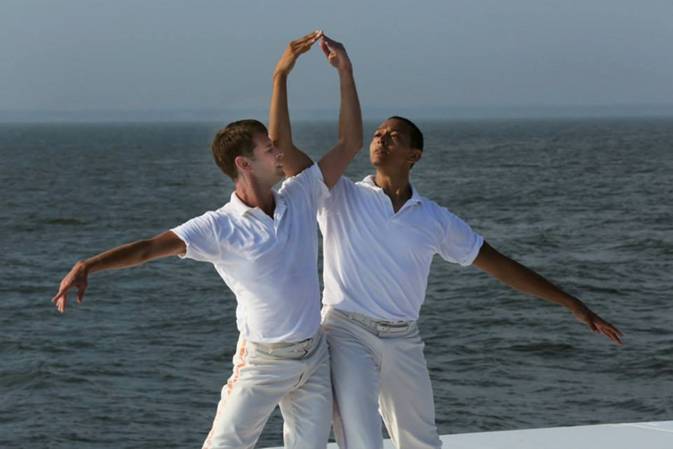 · Lar Lubovitch Dance Company presented the male duet from "Concerto Six‐Twenty Two" which became an anthem for the dance community in the early days of the AIDS crisis. The piece emotionally showed a relationship between the men where the gentle intertwining of arms and hands felt as powerful as the grandest leaps.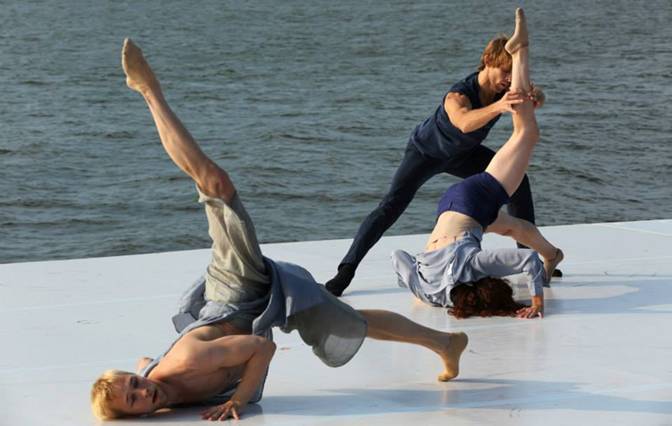 · Pontus Lidberg explored his love for and fascination with water through seamlessly fluid movement that mirrored the changing tides of the Great South Bay, culminating with a breathtaking solo moment of him gazing out at the stunning vista beyond the stage.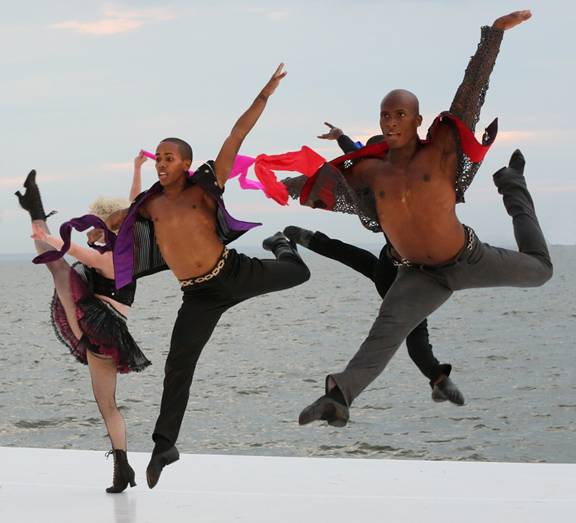 · Jeremy McQueen emerged as a choreographer with great promise in his tour de force "Only the Beginning" set to Macklemore & Ryan Lewis' No. 1 hit "Can't Hold Us." In sexy couture by Eric Wintering, eight empowered dancers leapt, battled and triumphed in an unforgettable performance.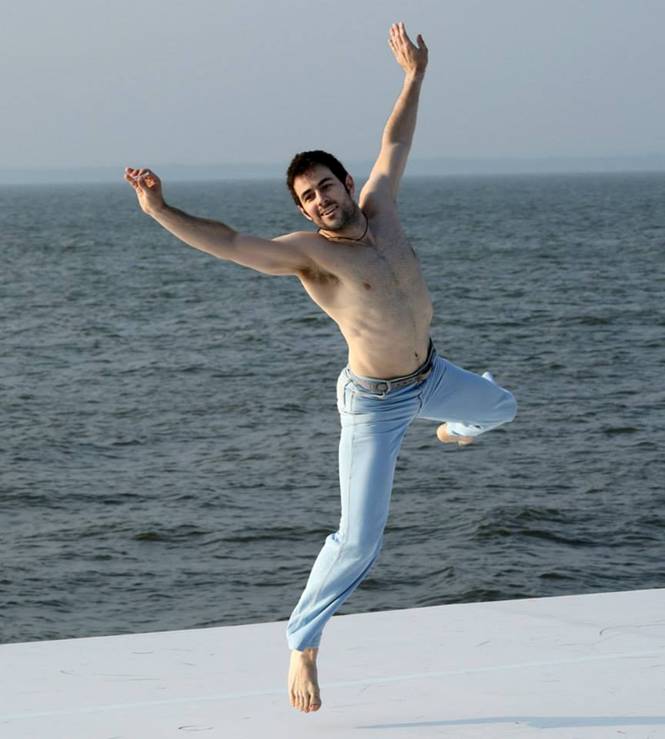 · Paul Taylor Dance Company brought us back to the 1960s and the summer of love in a solo excerpt from "A Field of Grass," effortlessly performed by Robert Kleinendorst who captured the hippie feel of the time with an ease of movement set to the music of singer-songwriter Harry Nilsson.
Photos by Danny Roberts
Keigwin + Company presented a crowd-pleasing array of Keigwin's high-energy and quirky favorite dances for a special performance July 19 as part of an exclusive festival kick-off event for Leadership Supporters at the Albert Lepage Pavilion at Whyte Hall.

Fire Island Dance Festival was sponsored by The New York Times and United Airlines. Other major supporters include DIRECTV, Judy Dove and Joyce Walter, Fire Island Pines Arts Project, Karl Kemp, Rockefeller Brothers Fund and generous support in memory of Tom Morgan.
Dancers Responding to AIDS, founded in 1991 by former Paul Taylor Dance Company members Denise Roberts Hurlin and Hernando Cortez, relies on the extraordinary compassion and efforts of the performing arts community to fund a safety net of social services for those in need. As a program of Broadway Cares/Equity Fights AIDS, DRA supports more than 450 AIDS and family service organizations nationwide as well as the essential programs of The Actors Fund, including the HIV/AIDS Initiative and The Dancers' Resource. Through these organizations and programs, DRA and Broadway Cares help to ensure that those in need have access to medicines, counseling, healthy meals, supportive housing and emergency financial assistance.
For more information, please visit Dancers Responding to AIDS at dradance.org, like us on Facebook at facebook.com/DRAdance, follow us on Twitter at twitter.com/DRAdance and watch us on YouTube at youtube.com/DRAdance.