Tennis started at 10:00 with USTPA Pros Danny Burgess, Ed Wolfarth, Bill Mecca and Ashley Hoishny teaching the basics and then some to "Danny's kids" from Freeport and Kismet's Casey Cole, Catrin Crawson and Emma Carew on the public courts. Ginnie Butler, Binnie and Joe Barbossa benefited from one to one instruction. The tennis entry fees were donated to the WIBCC fund raiser.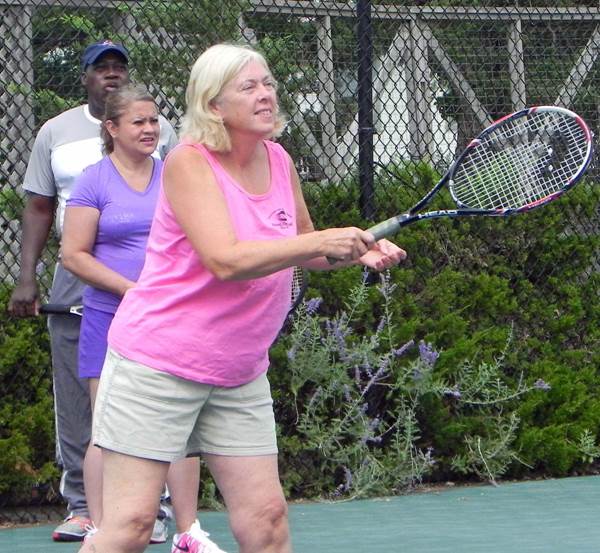 Ginnie Butler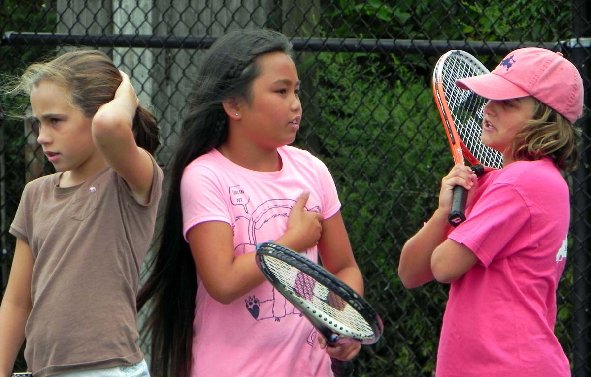 Caitrin Crawson, Emma Carew and Casey Cole at Tennis Clinic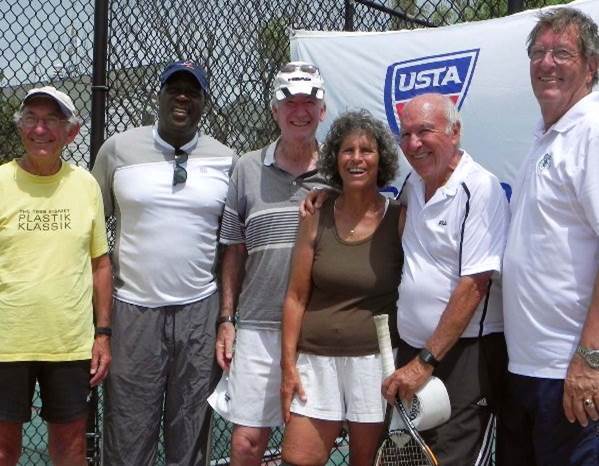 USPTA Pros with Binnie and Joe B.