Saltaire Jogathoners run away with trophies, applause
By Hugh O'Brien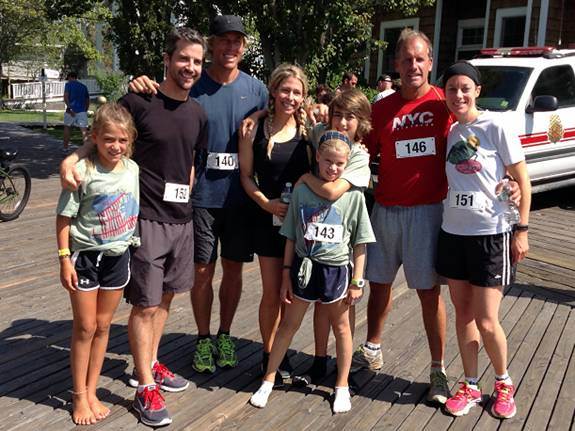 Saltaire's annual running of the Jogathon – the 37th, if memory and finger-counting serve – was held on the cool summer morning of Sunday, August 17. Over 100 hardy souls entered for either the 1- or 3.5-mile race, with the bravest participating in both runs. Considering that the second race started just minutes after the conclusion of the first, taking on the pair was both no small feat and no place for small feet. The number of runners topped that of 2013 and the overcast weather – with even a few sprinkles to tide the runners over between water bottles – no doubt made managing the course, or courses, a bit more bearable for the participants.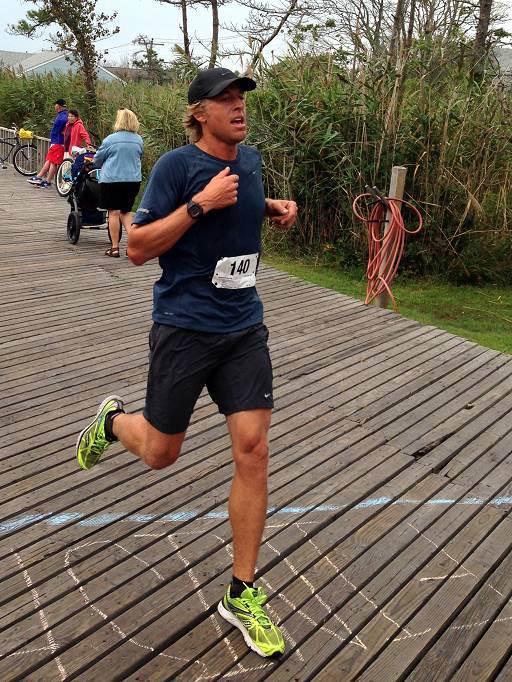 While every runner received a complimentary red ribbon testifying to their stamina in finishing the course, it was to the winners in each category that the much-prized trophies were awarded. And so to the victors belong being spoiled by getting their names in e-print: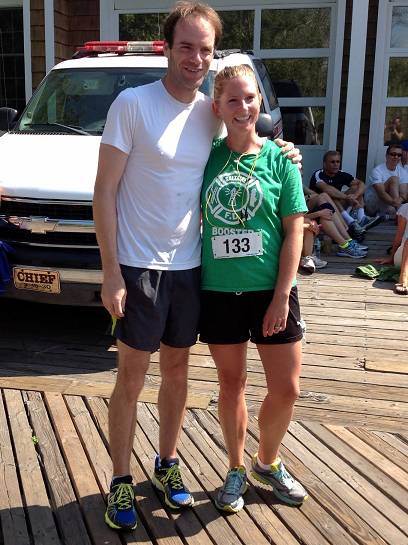 The one mile top finishers were:
Overall Tierney Latham Issac Schuchat
Overall Saltairian Abigail Brown Peter Lyudmer
6 & under Quentin Smith
7-8 Ava Meisel Zachary Meisel
9-10 Saedi Gibbs Nate Nagengast
11-12 Katie Futterman Will Vail
13-14 Brooklyn Merchant Jude Messler
15-16 James Goldfarb
20-29 Emma Adler
30-39 Emily Mason Murat Zincer
40-49 Lori Merchant Bob Merchant
50-59 Alice Fradin Brad Brown
60+ Nina Linn Sam Mann

Top finishers in the 3.5 mile race were:

Overall Sarah Raeben Karl Paranya
Overall Saltairian   Liza Liotta Sean Burns
10-14 Saedi Gibbs Michael Luvin
15-19 Sara Goldstein David Arnold
20-29 Sara Tabor Tyler Richard
30-39 Kate Sherman Patrick McElhone
40-49 Lea Latham Adam Gibbs
50-59 Wendy Fisher David Burns
60+ Terry Orr Dan Gonzalez

Veterans of the sidelines will see many of the usual suspects on this list – people who have been mainstays and champions of Jogathons past for many years, including Dan Gonzalez, Sam Mann (the two sentimental favorites), plus many younger persons already on the road to Jogathon immortality, if not eternity.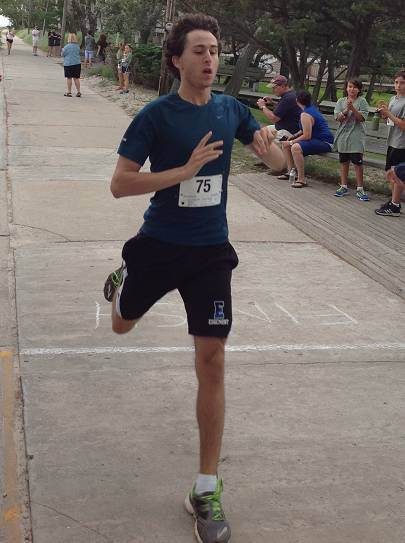 The number of younger participants increases apace, insuring the success of the event in the years ahead...presuming, of course, on the continuing viability of Saltaire's boardwalks. The dividends in health, fitness, or at least a good stab at them, not to mention the envy of the unadventurous who also serve by only standing and applauding, remain an added enticement to entering.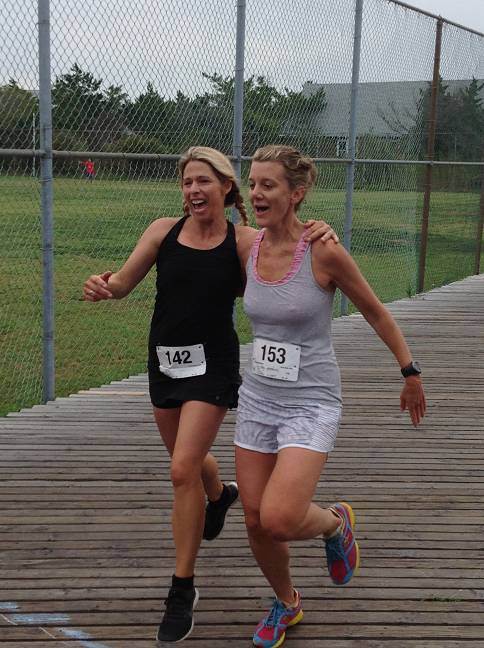 Meantime, following the philosophy that one picture is worth a thousand words, here are a lot of pictures to spare each of you the task of reading many more thousands of words. Congratulations to all the participants and the winners among them. (More photos may be found on the Facebook page of the Saltaire Citizens' Advisory Association.)