Kaye Tennis Tourney 14
Joe B
2014 Kaye Kismet Mixed Up Unisex Doubles
(held Saturday, 8/30/14)
††††††††††††††††††††††††††††††† By Joe Barbosa
††††††††††††††††††††††††††††††††††††††††††††††††††††††††††††††† Photos by Jeannie
The highlight of the tournament was its completion in one day,†† by 5:30PM (by 1:30PM, if you didnít†† make the semis)††† but attendance was heroic, in the brutal, shadow less sun.†††
Jeannie deserves thanks for her Public Relations coverage, and successful solicitation (one of her specialties) of the Prize Dinners from the Inn and the Out.
The Dinners went to Winners Tony Falotico and Gary Leone, and the other Finalists, Jeff Kaufman and Joe Barbosa (who also served as Impresario).††† Tony ducked the entrance fee, and skipped town, (until his lovely wife saved his tattered honor two days later).
Also making the semis were Justin & Tom, and Gordon & Jim S.† Of course there was the element of luck, as new partners are drawn for every match, including the finals.†† Jane & Dean, Binnie & Herb, and Hal & Fred, were sent to the showers early, probably to their relief, and to those at home.
That completes the list of entries.† Absent were last yearís winners, Dan Barbosa & Sumi Shirai.
Editorís note:† Thank you to Joe Barbosa for keeping one of Kismetís long running traditions alive!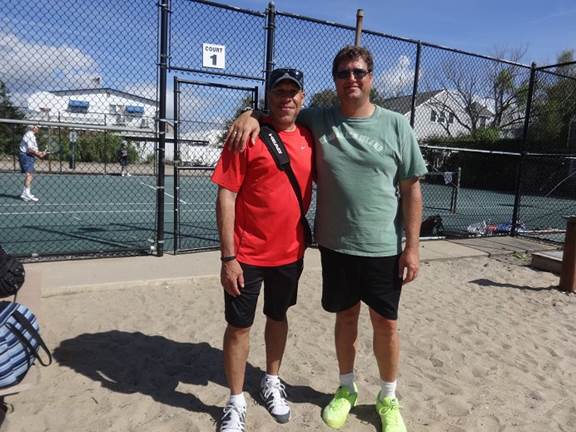 Hal Biagas and Dean DeMarco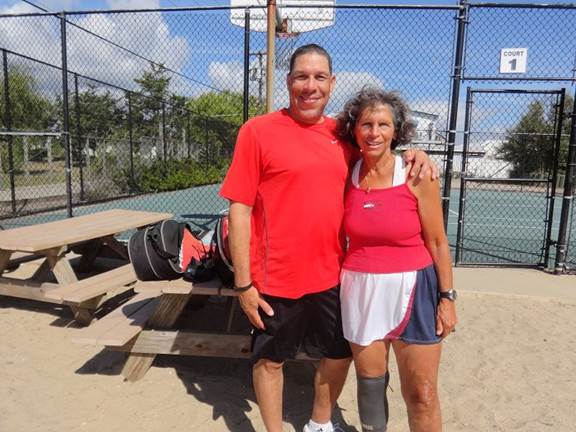 Binnie & Hal B
Fred, Herb, Jim S., Tom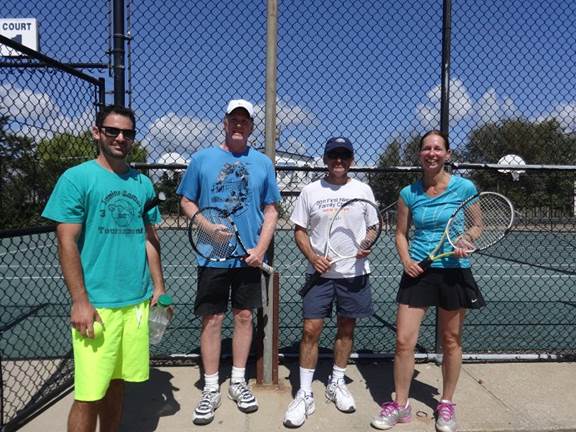 Justin, Jim S, Matt and Lauren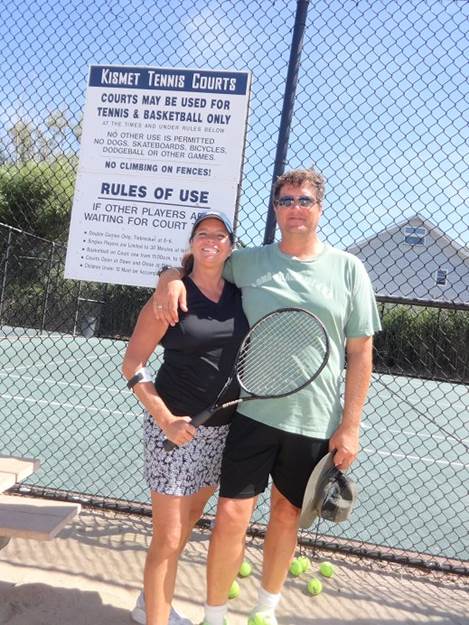 Jane Beal and Dean Demarco - wife and husband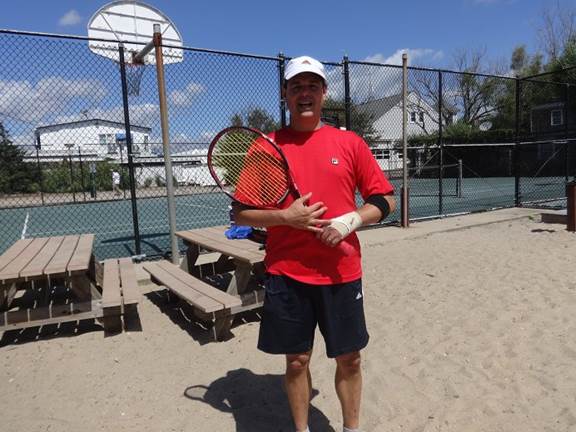 Tony Falotico, winner (with Gary Leone)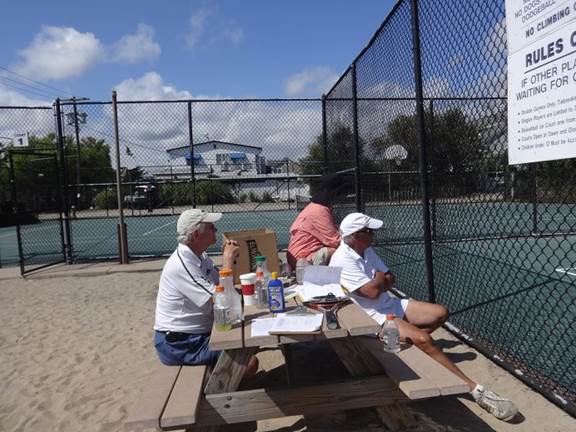 Fred & Joe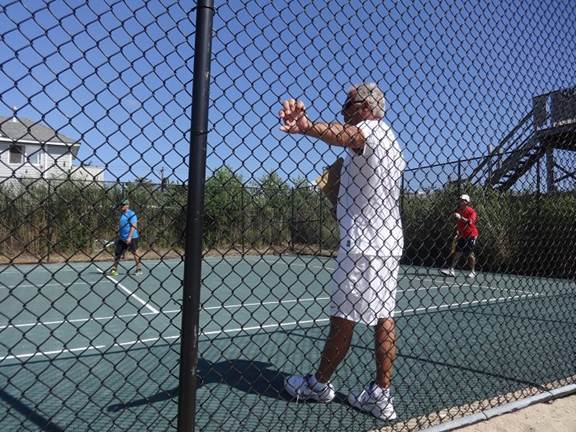 Gary Ė officiating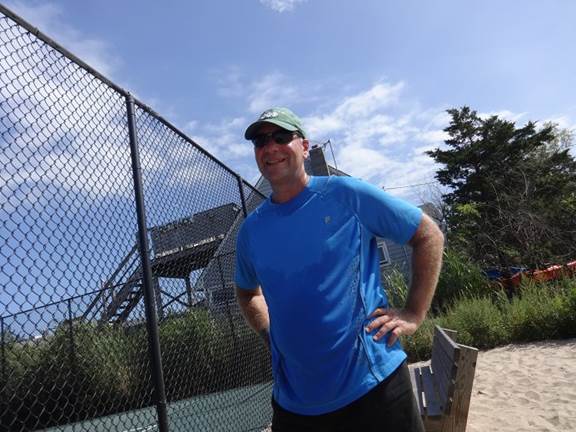 Jeff Kaufman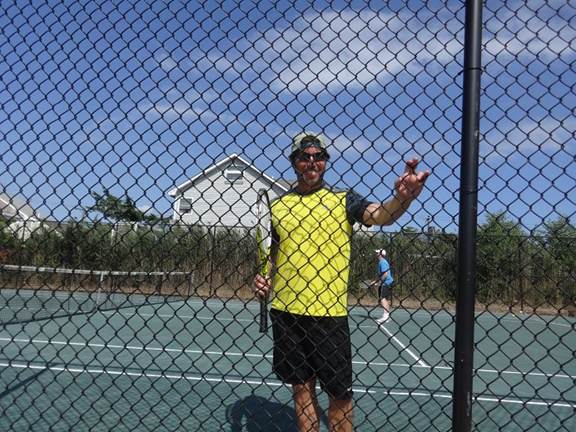 Gordon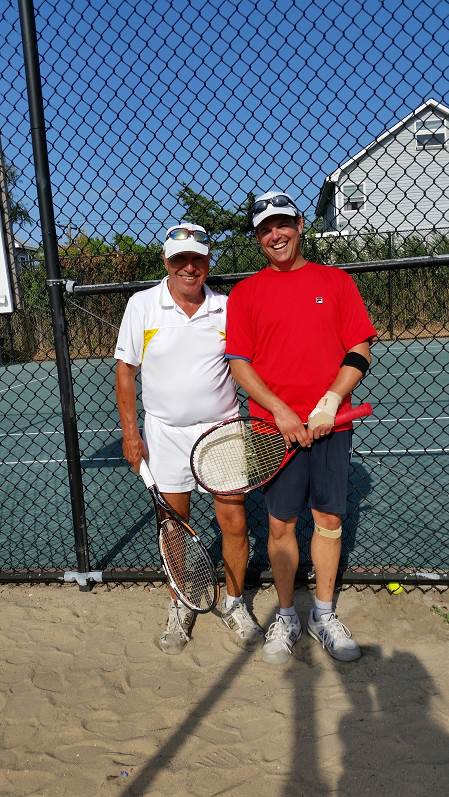 Joe and Tony F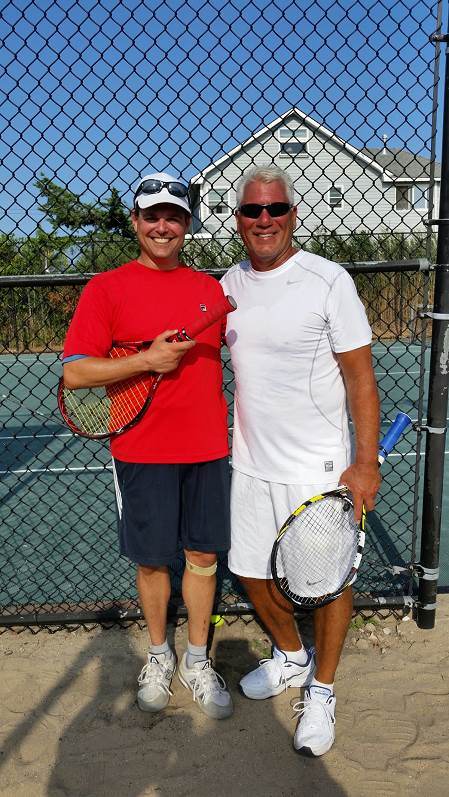 Winners, Tony F and Gary Leone (alone)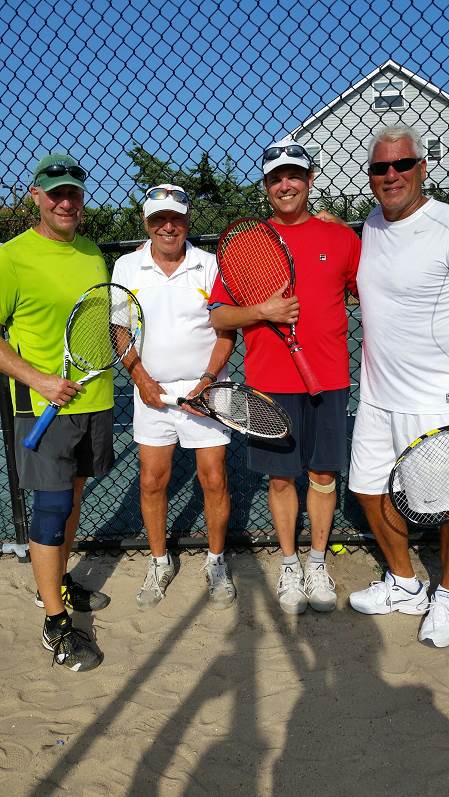 Winners: Tony and Gary and Runners Up Jeff and Joe (Glasses Rommel Style)
VOLLEY BALL Tournament†† Saturday 8/30/14

1st Place Team SOS (Sexy Old School) From Left Team Captain Jay Lantz, Rich Renner, Mike Renner, Frank Stignatta Jr.
2nd Place Team was Fancy Pants: Captain Nick Jones (Holiday Isle House), Kip Knoth, Jonathan Knoth, Brian Allmendinger.
10 Teams Total. Surfs Out Provided $150 Gift Card as Prize Money Plus New Volleyball.
Editorís note:† Thank you also to Elliot for keeping another of Kismetís long running traditions alive!