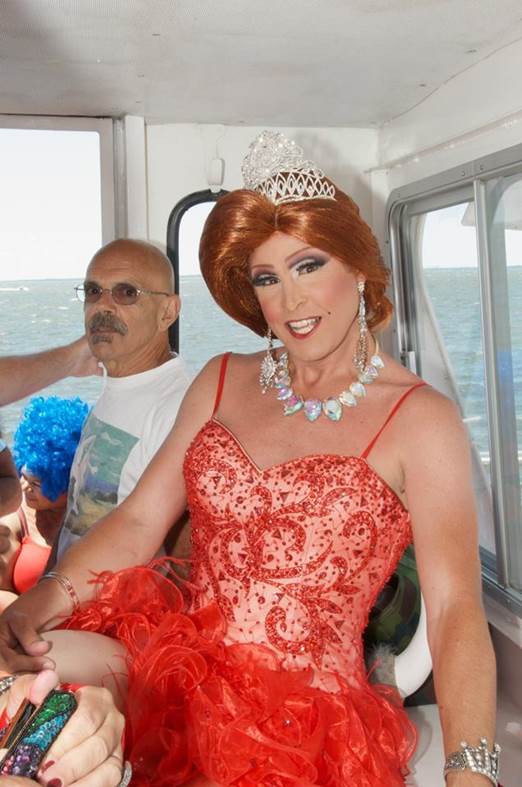 Homecoming Queen Whore D'Ouvres preparing to disembark
HISTORYY IS MADE
39th INVASION POSTPONED: SAME TIME SATURDAY
                          By Jeannie Lieberman
                                                      Photos by Jeannie
Note from event organizer, Panzi
Hi Jeannie
There are firsts for everything - and postponing the Invasion due to weather this year was indeed a first. The decision was made after long deliberations and discussions with Ken Stein - we both agreed it would be in the best interest of everyone to move the Invasion to Saturday.
If we kept the Invasion on Friday, it would have hurt everyone. The revelers would be much less, as who would want to dress and parade in the rain. The crowds in the Pines would be less - who would want to stand in the rain. And the businesses overall would be hurt as the Invasion has become an important day for them.
Saturday gives all the opportunity to fully enjoy the Invasion in the true spirit it was meant: a day of camp, festivities and mutual benefit to both Communities.
Panzi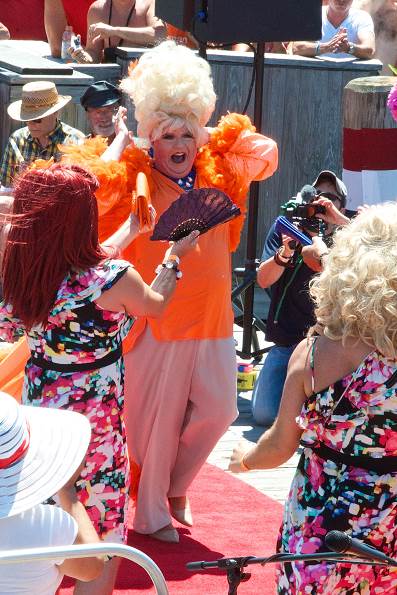 Hang on to your hair! Panzi's wardrobe malfunction: her wig blew off but Drag Repair came to the rescue
 History of the Invasion for newbies (are there any?)
The Invasion started 39 years ago when a few bored Grove drag queens Led by Teri Warren decided to take a water taxi to the Pines where they were denied entrance to a well known watering hole because it conflicted with the Pines' ban on cross dressing. She then went back to the Grove and got friends who then, en masse, invaded the Pines, and it has become a friendly and fun tradition ever since. Panzi was one of those original invaders, and has led the parade of invaders ever since. Sayville Ferry owner Ken Stein has transported the parade of the invaders every year.
They now average 300 strong occupying a special ferry which sails into the harbor (I toot the horn since all the queens are waving and  Capt. Stein has to maneuver between the yachts lining the harbor – who toot back whatever signal I give – my moment!)
It's a real show biz moment as they are greeting by a cheering  crowd of 2000.
 It is an amazing flurry of feathers and frocks, sequins, jewels, rainbow colored wigs, 12 inch high heels, and every costume imaginable. It never gets old and the creativity each year is astounding. Its like backstage at the Ziegfeld Follies!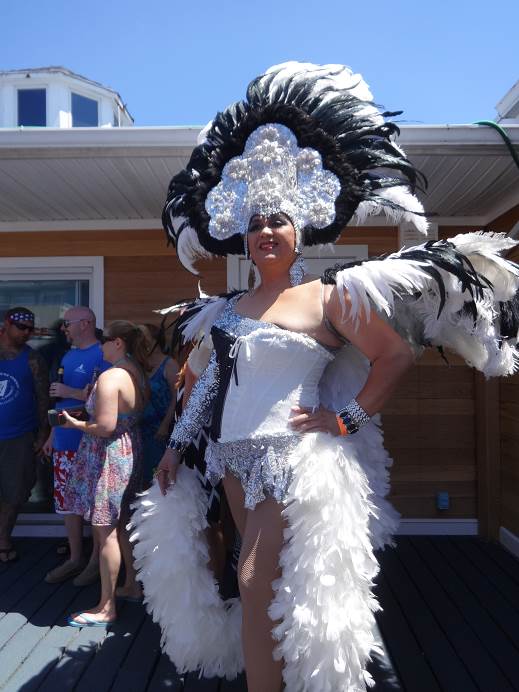 This creative creature was so tall…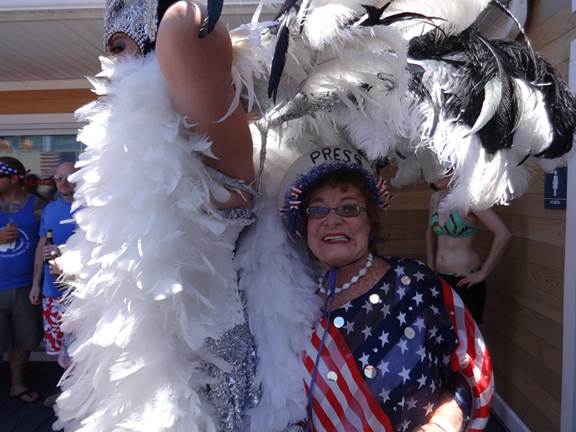 she provided shade for me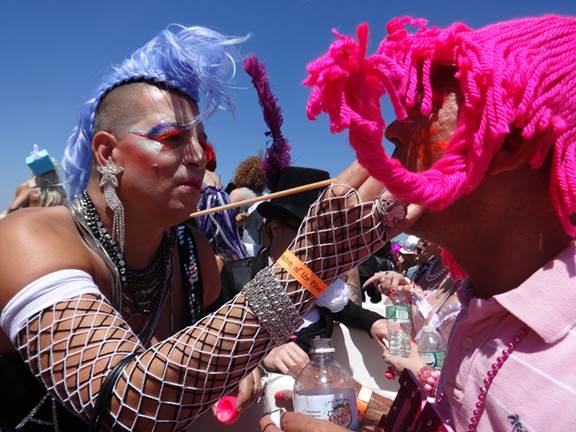 Ann Phentermine helps a "sister"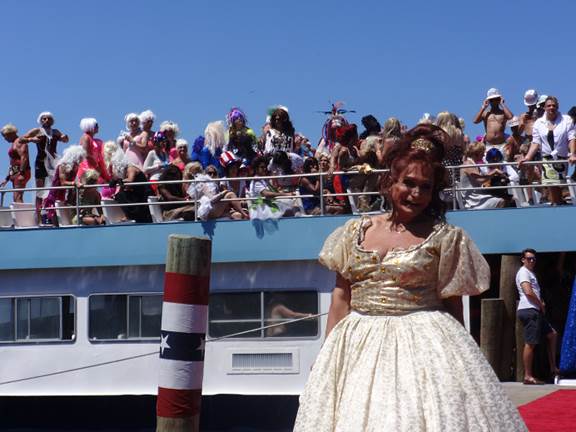 Bella poses demurely in front of packed ferry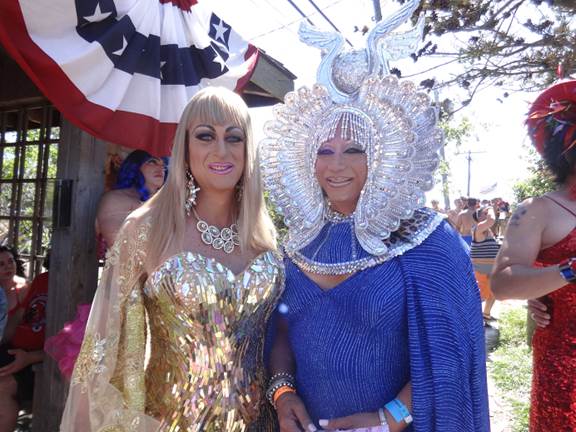 Demi Tasse and friend a gorgeous couple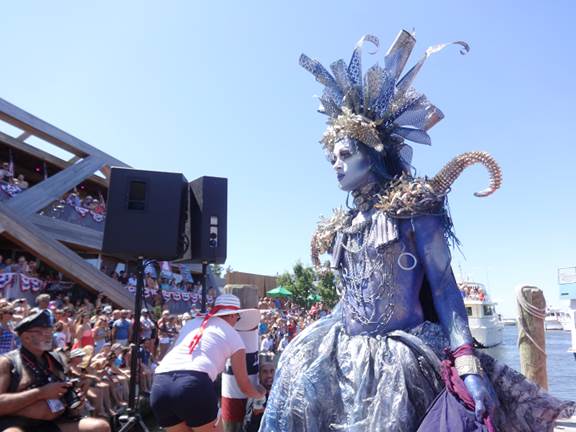 Gorgeous!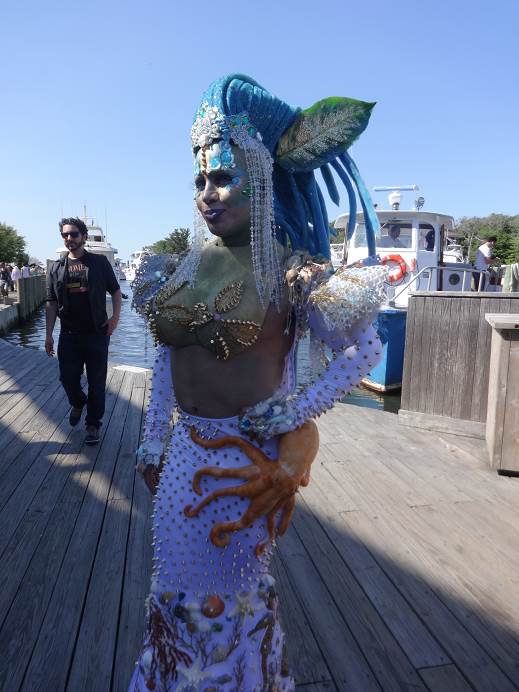 Creature of the Sea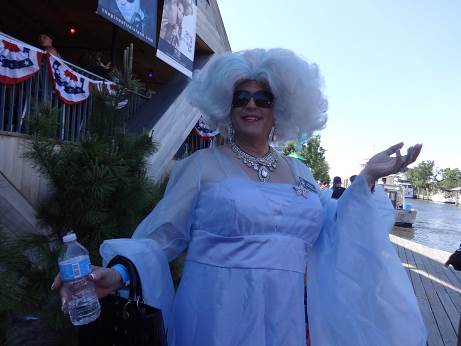 Mother!!!
Lorraine and her patriotic Pines friends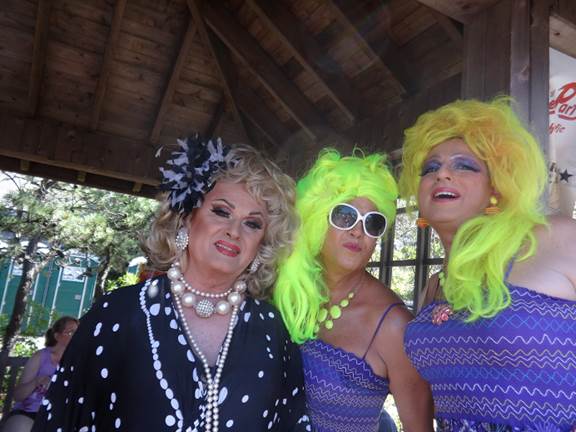 Drag superstars Charity, Beach debris and Uneeda Dune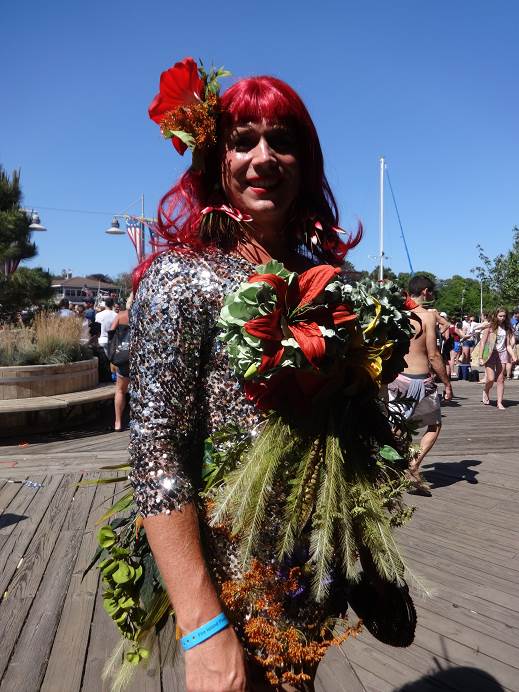 Grove Landscaper wearing his garden
The Boobie Twins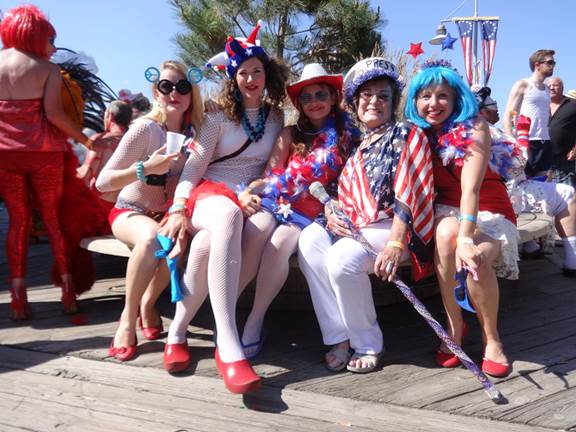 Me and my fans!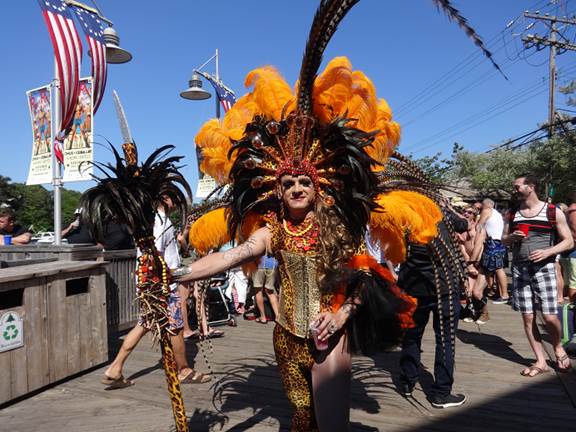 Spectacular!!!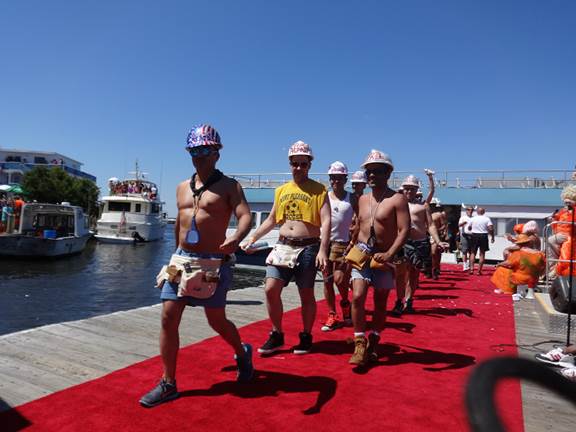 The ever popular/needed Drag Repair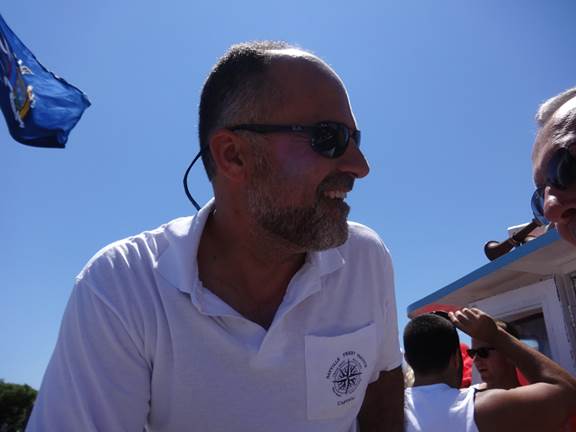 Ferry Captain Ken Stein  saved the day!
Final note from Panzi:
It was a little less -- we lost a few people who had planned on Friday and could not make Saturday - I know of about 25 there ---
Nevertheless it was 300, bigger than ever
We used a smaller boat back was because Ken had to accommodate the regular schedule - there was a major conflict - so he had to improvise
Nest year is the 40th Invasion - and it will be bigger and better than ever
THANK GOD WE MOVED IT TO SATURDAY!