Kismet's Guac-Off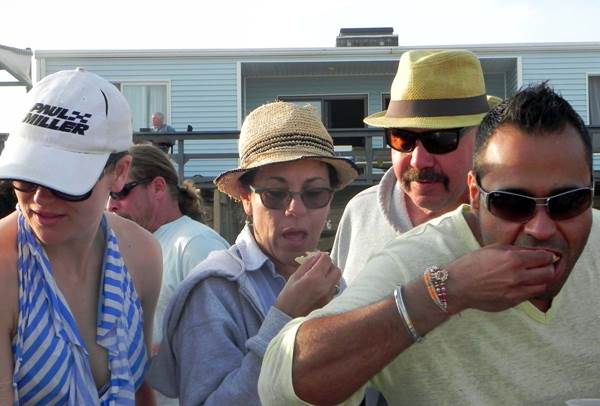 by Bradlee White
The annual Guac-Off at the beach on Saturday the 16th was a smashing success. There were over 10 versions of guacamole - some with homemade chips and 15 of Margaritas from as many houses. These were spread out on a long table and offered to house members and some guests to taste and then to vote on the "best" in each category. The table was mobbed: It took about 10 minutes to empty the bowls and pitchers. Guacamole offerings included "Guac Like A Man;" "Forbidden City Guacamole bites;" "Yellote guacamole;" Guacamolski" (with dill, chives & jalapeño peppers)." Some Margarita concoctions included "Mellow Yellow Limoncello," "I have the Thyme but I Canteloupe;" "Green Envy-Saltaire Swill;" "Krytonite; "T-Time" and "Blue Vu Classic. This year, there was a "blue ribbon panel" judging as well. Interestingly enough, both sets of judges concurred on the winners. Prizes were awarded of course. Brian from the Yellow House won a huge bottle of Tequila as first prize. Jackie Black's was second. Heather and Amy of Forbidden City won 1st prize for their guac while John B. & son Jack won 2nd with a secret ingredient of deviled eggs.
Uum good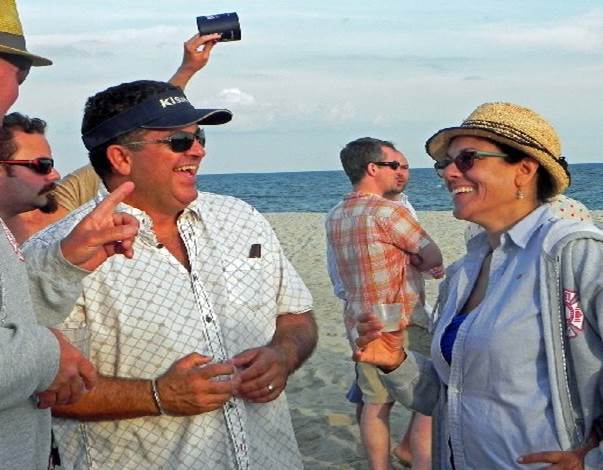 Frank, John and Marie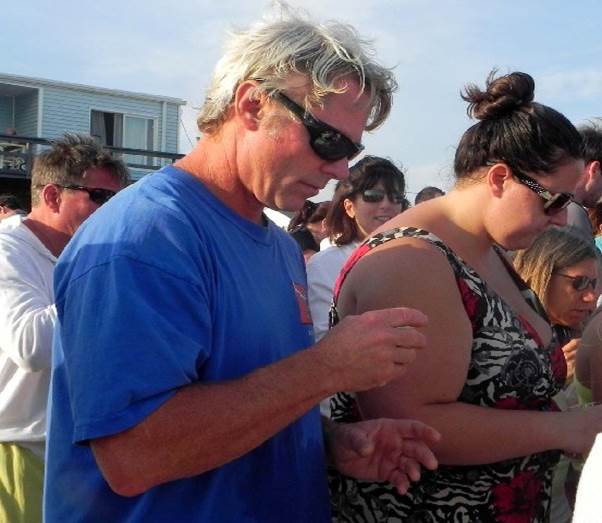 Dave Lambe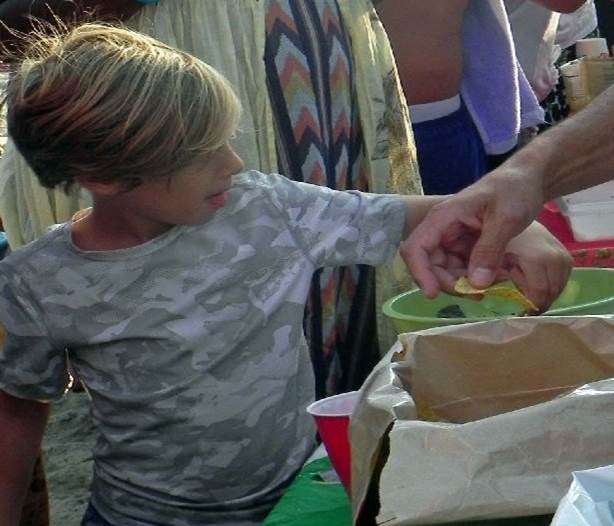 Good to the last little bit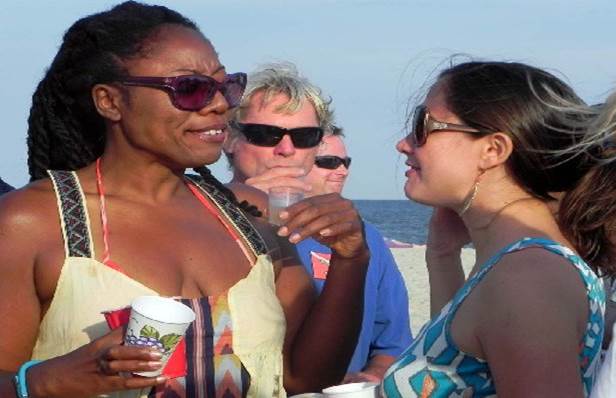 Isn't this a grand party?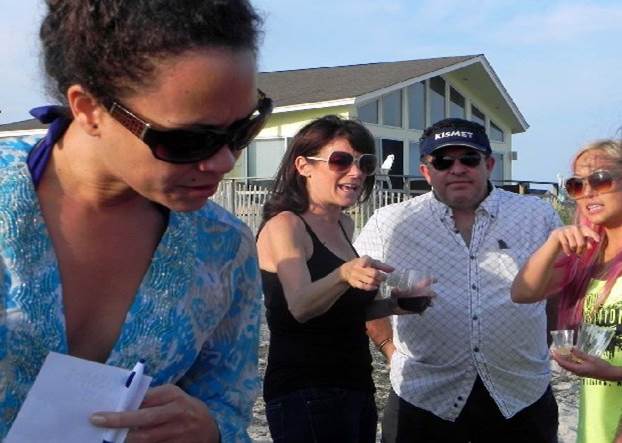 Getting ready to vote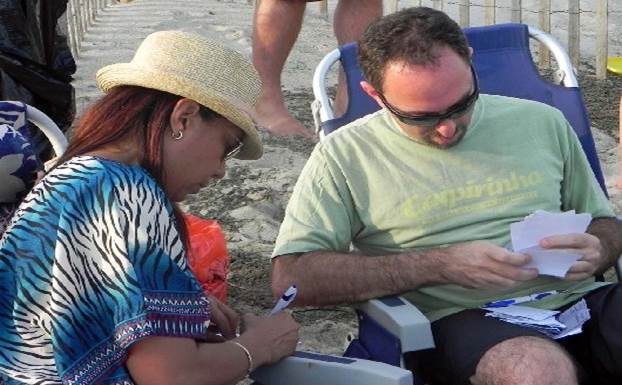 Tallying the votes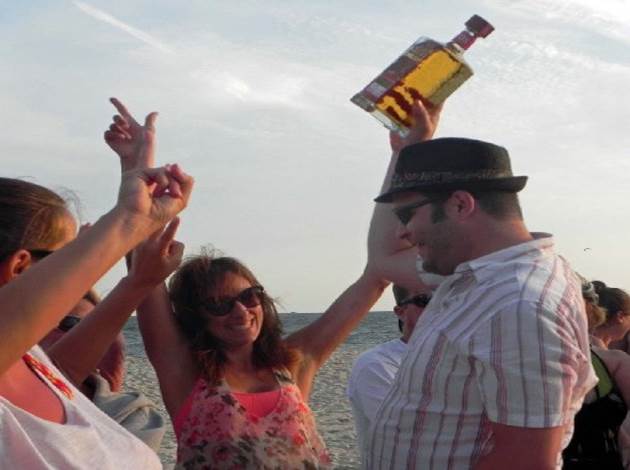 Brian gets the big prize
Jackie Black
Another prize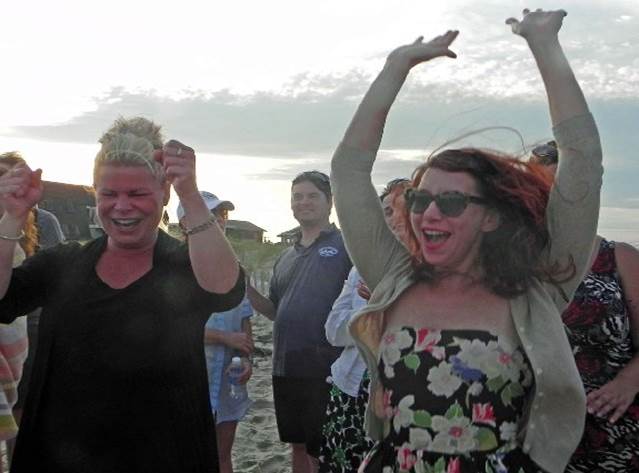 Amy and Heather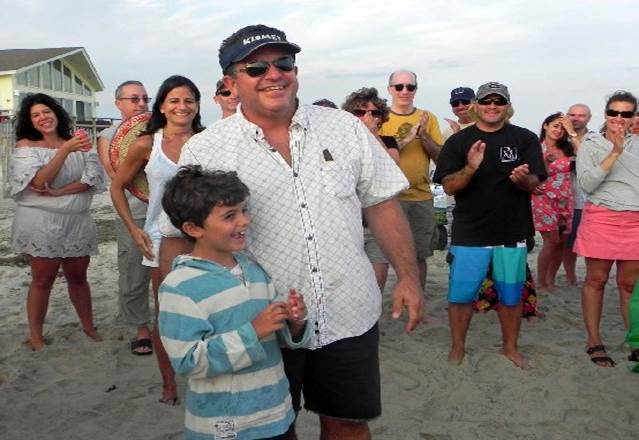 John B. and son Jack