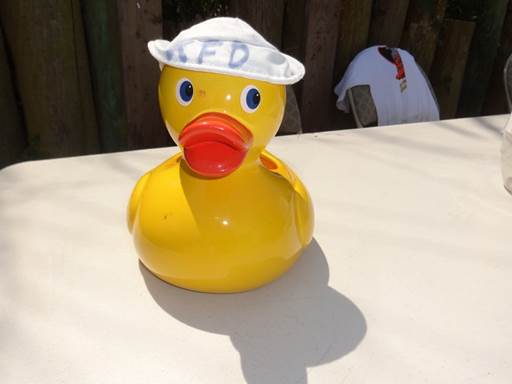 photo by Jeannie
Kismet's Duck Races
photos and text by Bradlee White
The duck races have become a cherished tradition as an August fund-raiser for the Kismet Fire Department. Based on a suggestion from Mike Fiore, and adapted by Sam Wood and Joe McKeehan, a 24-foot frame was built. Each year, the frame, located behind the firehouse, is reassembled, a liner installed, and water added. Fans are the source of propulsion for the numbered plastic "swimming" ducks. Joe is off the island was not able to attend this year, but Sam and Cody put it all together and Joe Carlton helped the little duckies get started. It didn't take long for the yard to fill up. Sam and Cody made some last minute adjustments.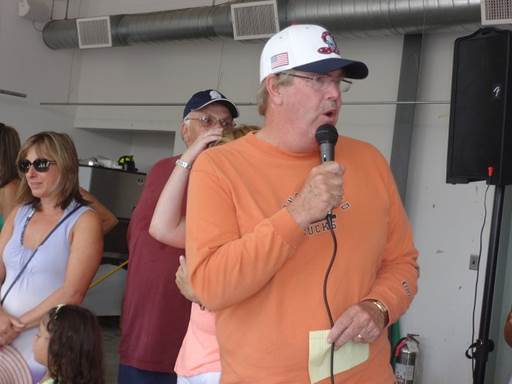 The star of the show, the grand race sponsor and announcer, Frank Boulton, stepped up with his portable mike. Then they were off. There were about five races for kids, two for adults plus the grand 50-50 for adults. Volunteers, including Patty R., Cindy, Chris R., Krysia, Brooke Lambe, Judy and Rusty ., Amy, Cheryl L., Janet, Linda N., Sharon, Karen S., Vic and Rose, Paul, Rudy and John A., managed the event, sold ducks and gave out prizes.
An unanticipated highlight at the end of the event occurred when Elizabeth Bertucci climbed into the trough for a swim. Daddy Dom was quick to an unappreciated rescue. There were a lot of envious spectators on that very hot day.
Frank supplied all the prizes. The children (every child got something) got autographed baseballs, hats and caps, Duck bobble heads and Duck quackers. There were also auctions for a donated picture and four wooden ducks.
Eileen Rafferty won the checkerboard raffle. Vic and Ashley won two of the ducks. The first place 50-50 winner, Donny, won $750. The second place winner, Surf's Out Paul, got the use of a 20-seat sky box for a Ducks game. The third prize winner, Emmie Ryan, got the use of Frank's 4-person box for the fireworks next Saturday.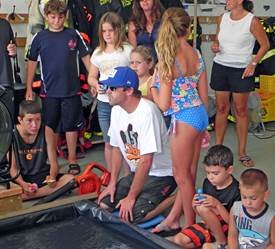 Is it going to work?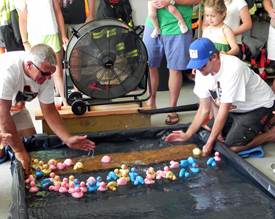 Joe and Cody get them started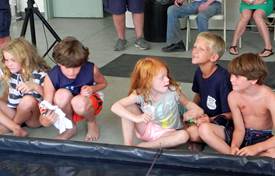 Front row seats
The Heiderstadt kids
Brooke, Krysia, Judy, Cheryl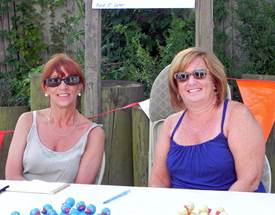 Cindy and Chris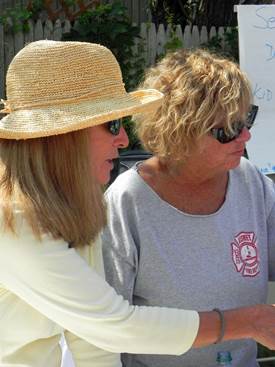 Patty and Rose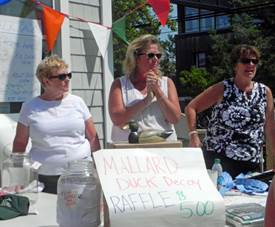 Sharon, Janet & Linda at the Raffle desk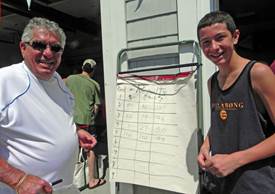 Vic and his helper post scores
Ashley, friend Maddy and Casey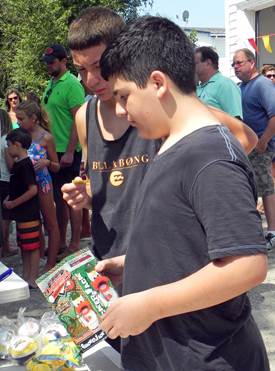 Winners picking up prizes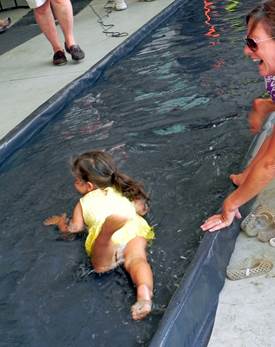 Oops...Elizabeth wants a swim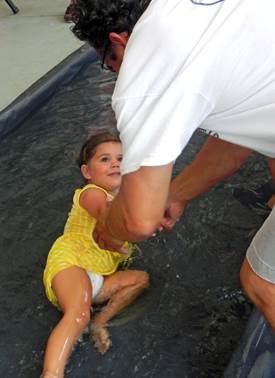 Daddy will get you out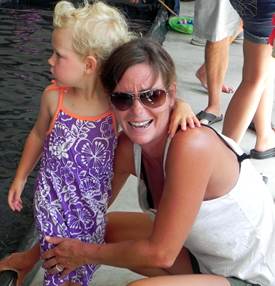 Now my baby wants to swim too
additional photos by Jeannie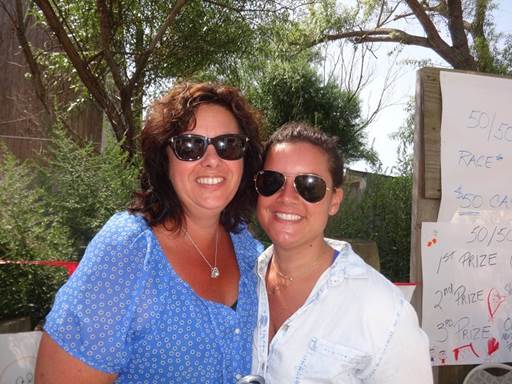 Amy & Kiley
Sam and the Mysterious Mallory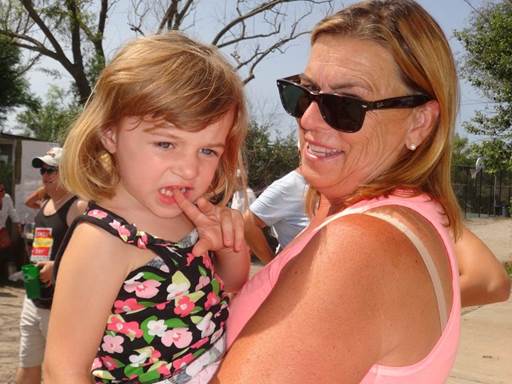 which duck do I want?
Parental Guidance: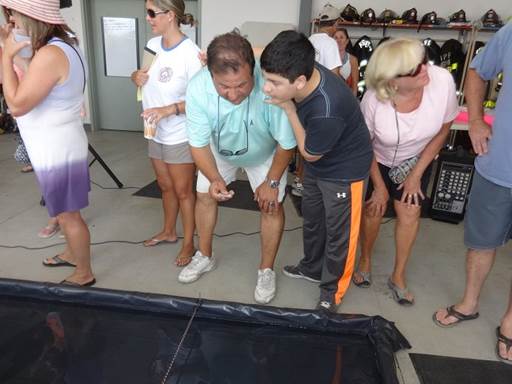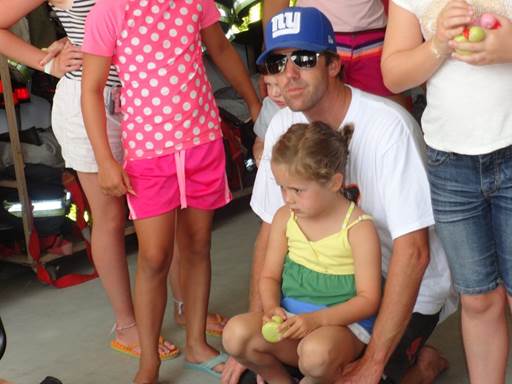 this man is dangerous with a megaphone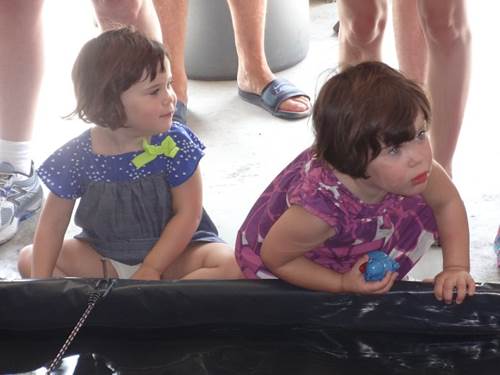 c'mon, what's holding things up?