David Bullock's Memorial
10/5/14 at Quinn's Pub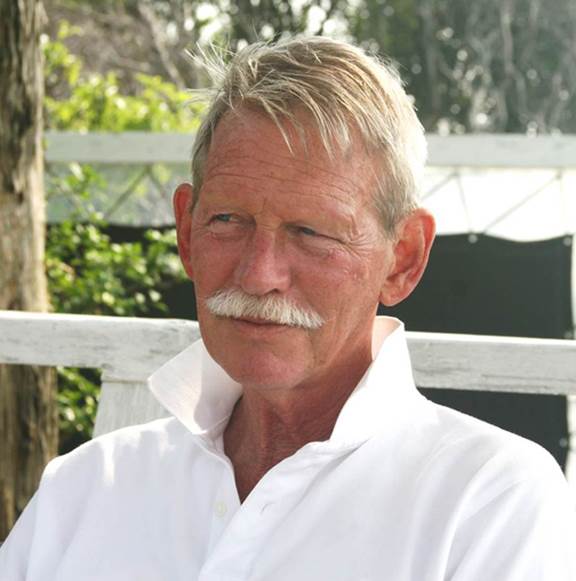 David Bullock, photo from July 6, 2006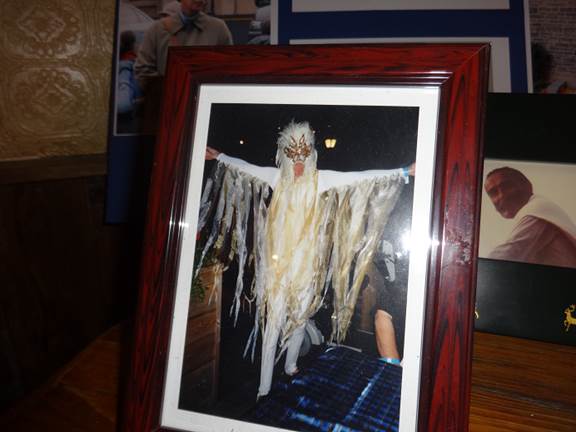 Left: David in APCG Ball costume around 2000. Right: Bill Evans, David's late partner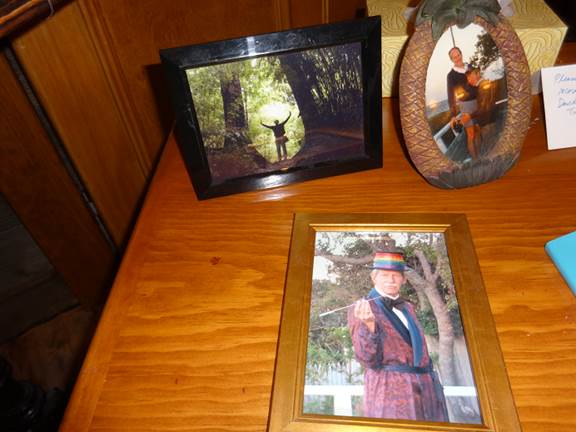 Photos clockwise: David in Patagonia March 2005; David & Tim at Finistere in August 1994, David in CGPOA Dinner costume around 1999
The sun came out seemingly as a tribute to that most gentle and gentlemanly man.
His loving  partner Tim Webster put together a nice spread with an open bar at the West side pub.
 "David would have liked this" he said.
David was very movingly eulogized by long-term friends from both inside and outside the Cherry Grove community."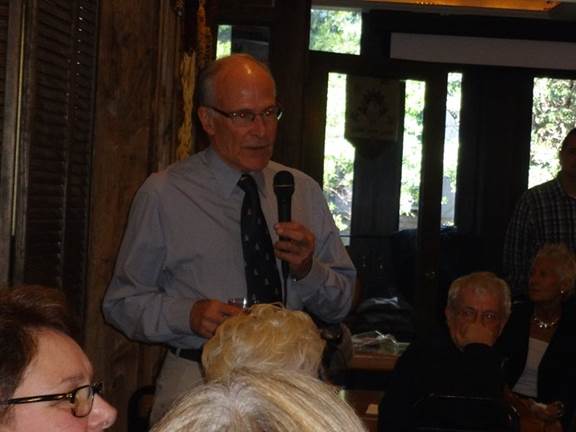 Tim Webster
Thank you all for coming to remember David. I have been truly lucky in life. There have been three men whom I loved -- two are no longer here. But life, thru the one who remains, brought me a step daughter Samantha who helped me unlearn the propaganda I was brought up with that queer people ought not be allowed to be with children. Sam (and her dad Richard) showed me that gay people are indeed fine to be around kids. And she, I and others passed that awareness on to David. From David especially I've known love, and I hope to know it again.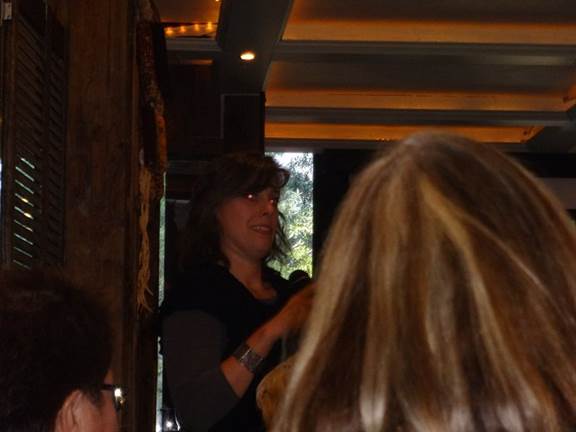 Samantha Gottlieb, Tim's step daughter
this is a chance to remember and share (and we hope that's the purpose of the open bar)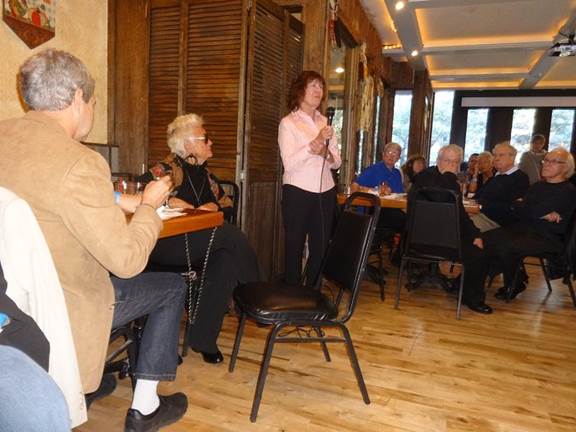 Judy Sharp
how complementary - 23 years together brought the joy of life........David showed the joy of hospitality, everywhere: once when I was stranded overnight by a snowstorm at a friend's countryhouse where David and Tim were also staying, David not only made up the bed in my room and turned down the covers but left a chocolate on my pillow. This was typical of his touch.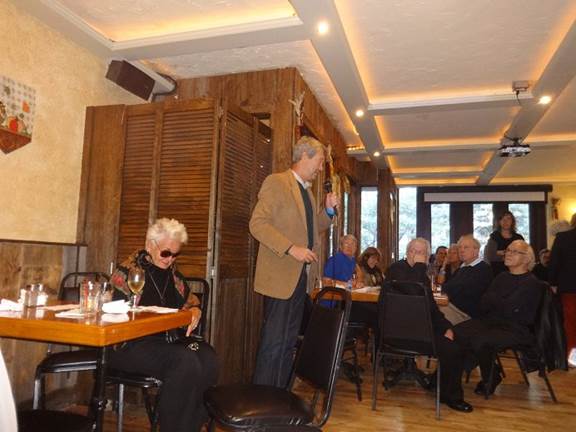 Eduardo Zeiger spoke of David's reserve and steadiness.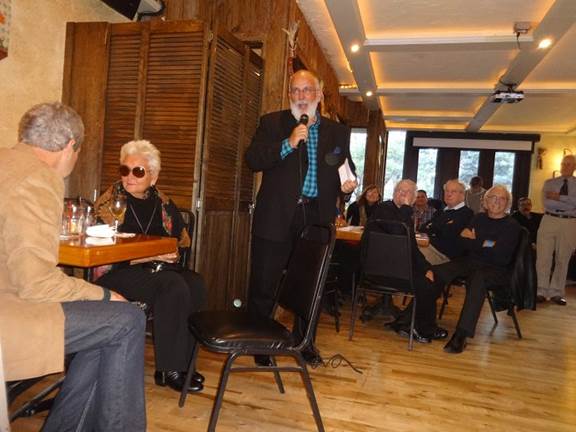 Willis Goodmore
We met David and Tim in the early '90's They were at my then "illegal" wedding in '96; later my husband Sheldon and I adopted 2 infant kids, who are now 9 and 11. Sheldon died of a heart attack three years ago; Tim said "Loss, it sucks"
By coincidence, the next summer we rented next door to Finistere; the kids really loved its hot tub!

Someday you will lose someone you love, and you never get over it, it is like a broken leg that still hurts when the wind gets cold, but you learn to dance with the limb (La Mott?)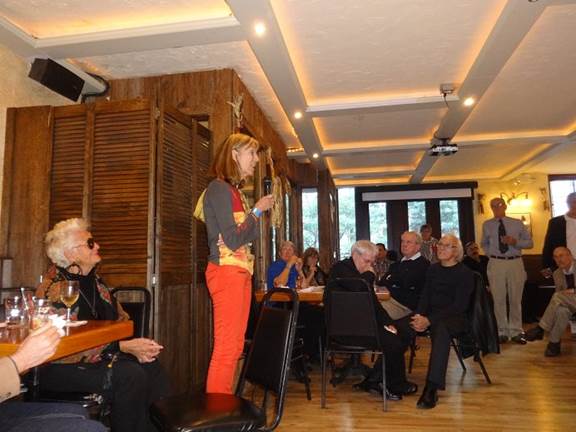 Barbara Dowd
David was reserved and charming, revealed himself slowly.
At 2020 Invasion Tim, Todd Erickson and I formed a regatta of kayaks and David dressed us with sunhats to match the boats.
More seriously, Barbara related sitting bedside with her late partner Lois Fisher in hospice on the last day of her life, with David on one side of the bed and Barbara on the other, each holding one of Lois's hands.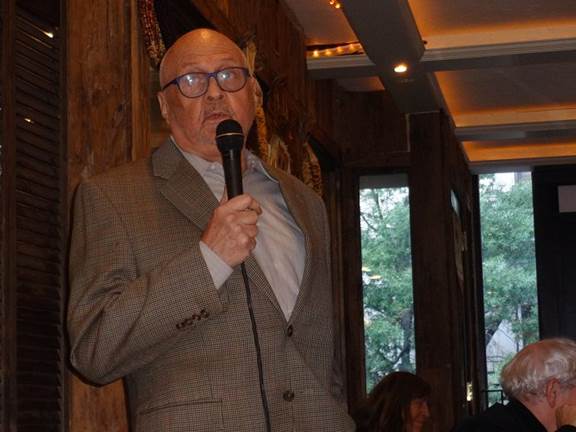 Bill Jochimsen spoke about David's years of unceasing volunteerism and service to CherryGrove organizations, from the perspective of a guest at David's and Tim's house: "They were always doing chores at the 'community center.' "
Bill's wife Sharon Jochimsen recalled business their travel with David and Tim to cities like Bologna, Venice and Seville. She related with special fondness what a great ballroom dance partner David was at formal company events. One anecdote was getting to the hotel in Venice during a winter visit: she and David took the public "vaporetto" boat,and her
husband and Tim rode on the open freight boat with her mountains of luggage -- fortunately it had stopped rainin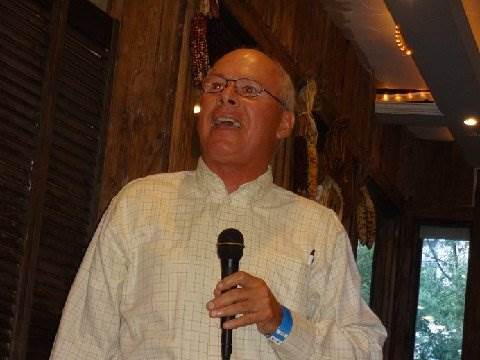 John Sharp
I grew up with Tim, as a hetero couple my wife Judy and I learned so much from them - despite the propaganda we had learned, gay people can be loving parents, have family life, offer hospitality, be wonderful hosts.
In 1996 he helped dress me and showed me how to walk and act in the Invasion.
We were part of a group of seven people on a hiking trip in the White Mountains of New Hampshire in the early 90's, and although we three straight guys thought we were in good shape & had the right hiking gear and footwear, at the end of the day it was the women (my wife & another woman) and gays (David & Tim) who got it right and got to the Greenleaf Hut first. David packed everything -- including ingredients for gin & tonics, and even packed ice cubes in a thermos. We were the only people who had cocktails at the hut that evening.
David was summed up in the Elizabethan expression: "he is a man of parts" -- many skills, and emotions, gestures, intellect, depth of character, trustworthy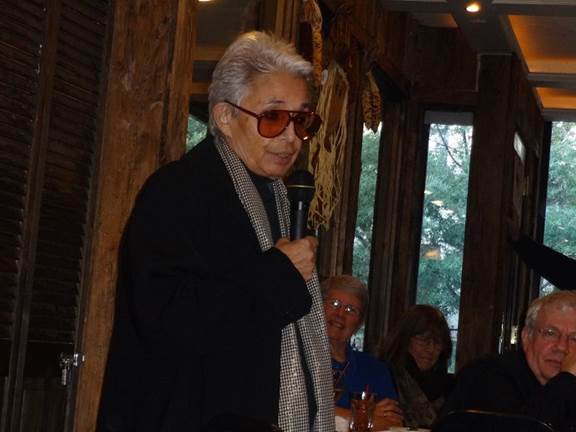 Rae Di Stefano, former APCG president
" People don't die, they just aren't there for a while"
Among the guests: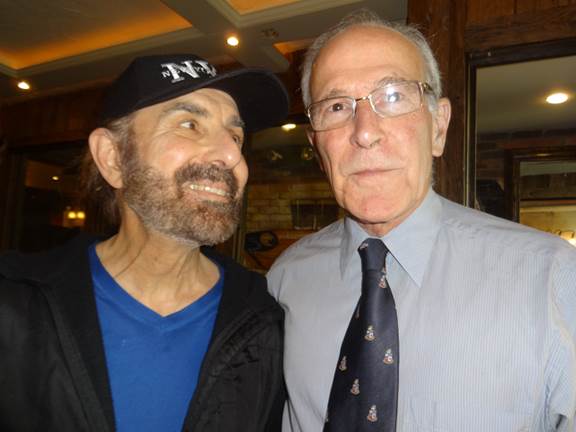 Don Percassi (A Chorus Line original cast member) & Tim Webster
Sherr Rase & Roy Lozano, dancer & Don Percassi's life partner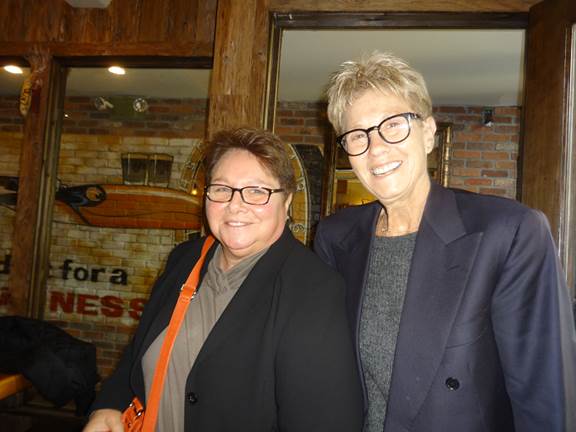 Toni Cesta & Jane Haber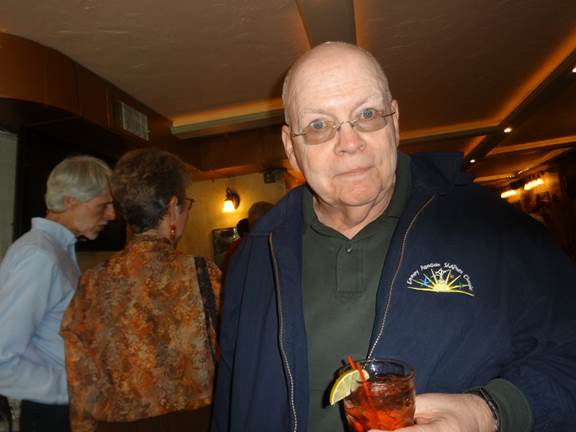 Carl Luss, Cherry Grove historian and fundraising expert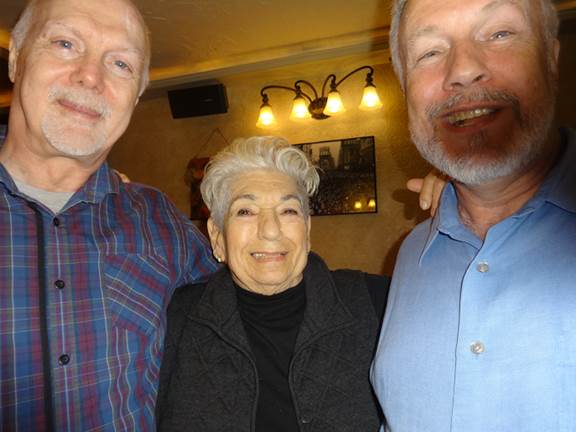 Gene Rohrer, Philis Raskin, Eric Coyne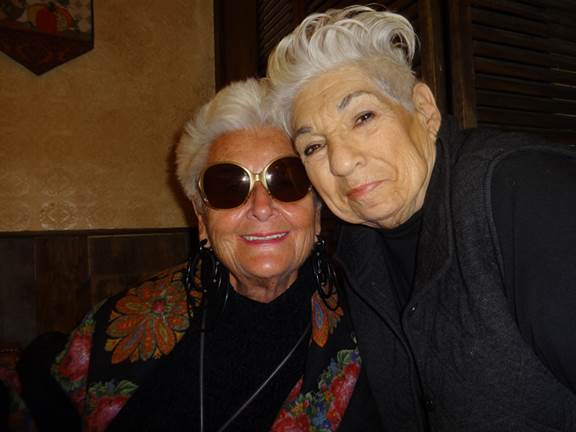 Evelyn Danko & Philis Raskin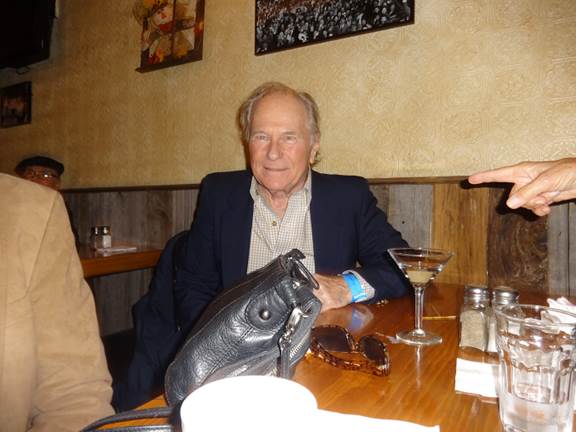 Jon Anderson, Philis Raskin's husband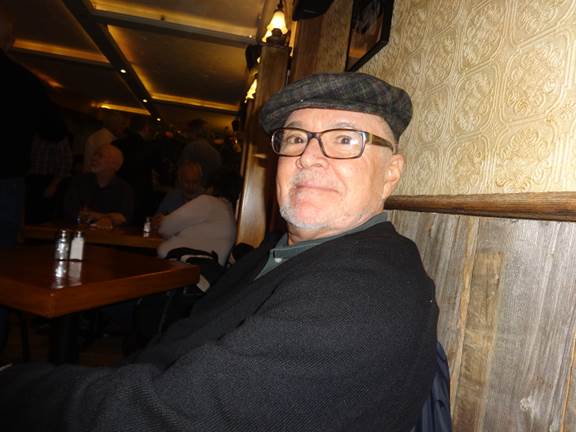 Matt Rosenblum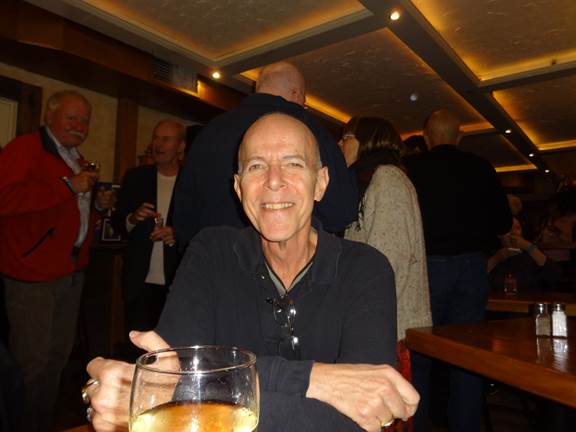 John Piazza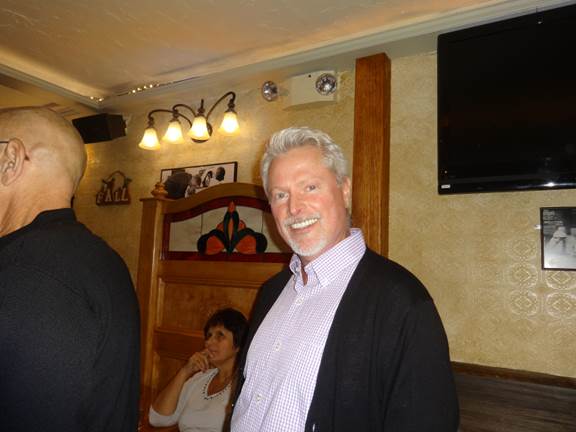 Phil Stoehr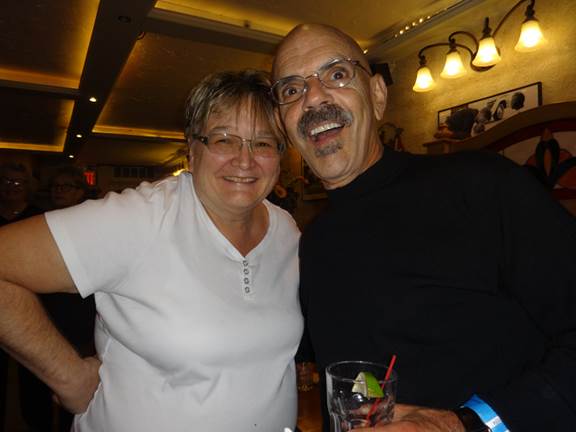 Lana & Michael Abdis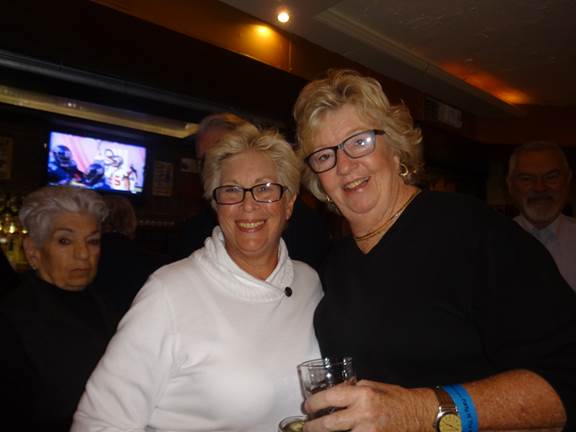 From left: Philis Raskin, CJ Rosen, Peg Ryan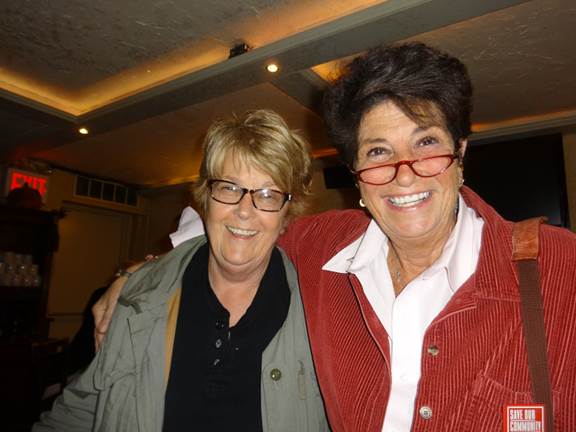 Joyce Yaeger, Diane Romano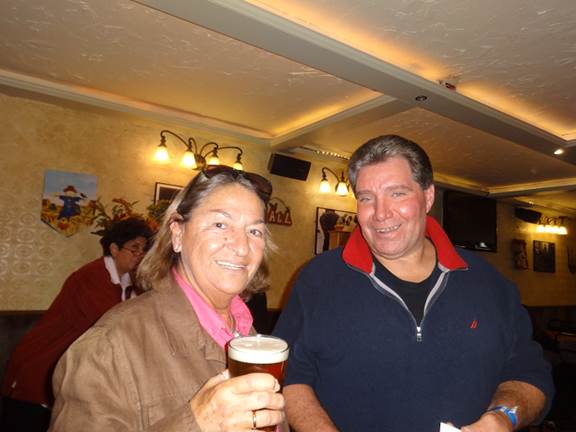 Patricia Goff, David Medina