49TH ANNUAL MISS FIRE ISLAND CONTEST
By Jeannie
The weather was perfect for this annual revelry at the Cherry Grove Hotel's Ice Palace on September 7.
Considering it was a "beauty pageant" there were many more contestants for "Entertainment of the Year" (22: Mahoganny, Julie, Billy Little, K Money, Kiara Monteiro, Elle Taylor, Dixie Normous, Schwa De Vivre, Victoria Michaels, K MOney, Prada G. Major, Chocó Latina, Rebecca Finn, Busted – Most Popular Award- , Bob the Drag Queen, Monica Change, Ginger Moore, Bootsie Le Faris, Lady Priscilla Modell, Lee Lee Heavenly, Tiffany LeClerk, Delfina, Shawn Casey)
than for "Ms. Fire Island" (5: Lady Ivanna, Zola, Whore D'oeuvre, Donna Piranha, Gassy Winds)
and "Miss Fire Island" (10: Tina Burner, China, Brenda Dahling, Frostie Flakes, Lady Alessandra, Kara Sucia, Mirkala Crystal, Stasha Storm, Roxy Brooks, Dallas Dubois)
But the crowd was certainly not short changed as glamour and glitz marked the day.
Brandon Cutrell kicked off the event as usual with the Star Spangled Banner and Johnny Savoy's Ballad of Miss Fire Island (to which some of the veterans in the audience sang along).
Porsche, Ariel Sinclair and Logan Hardcore worked especially hard as Mistresses of Ceremonies, as did DJ Richard Kennedy and lights with DJ Chuck McTague to keep things moving.
Tony Bondy and Maria Elena Passaretti and an especially vigilante team of security assured continuity.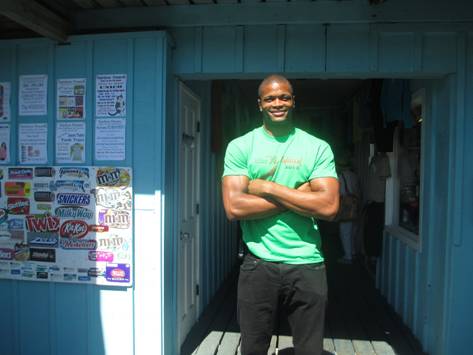 Best Looking Bouncer Award!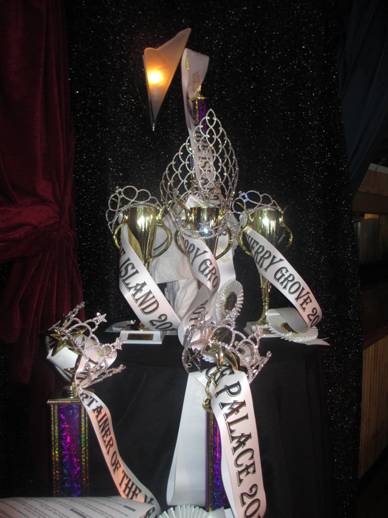 The crowns waiting to be awarded
Emcees Charity Miss Fire Island 1968 and Rita George Miss Fire Island 1969
Ariel chooses a "victim" from the audience
And another – busy gal!
DAYWEAR competition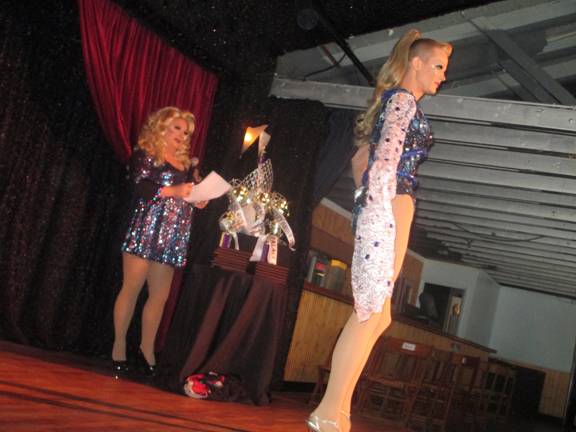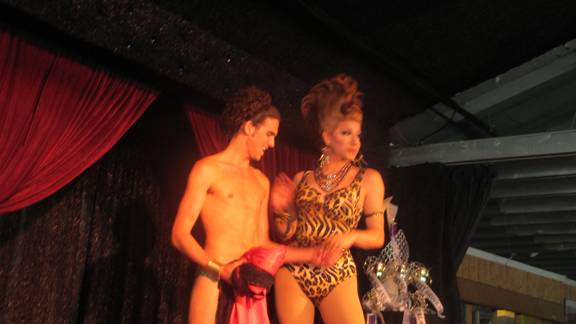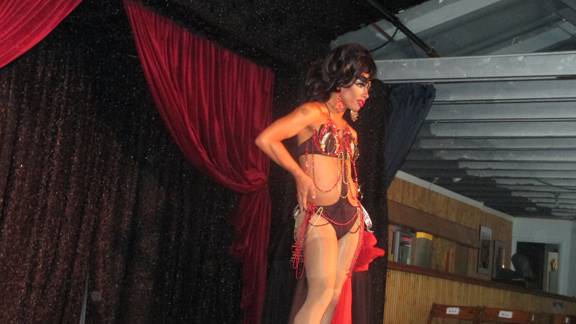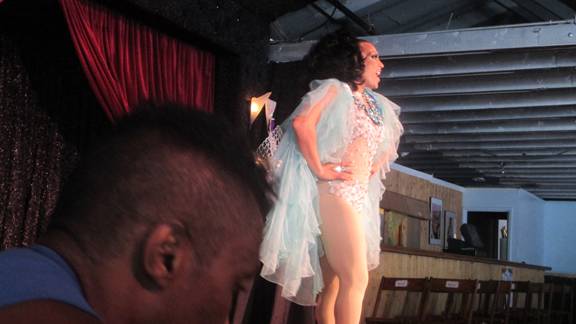 THE ENTERTAINERS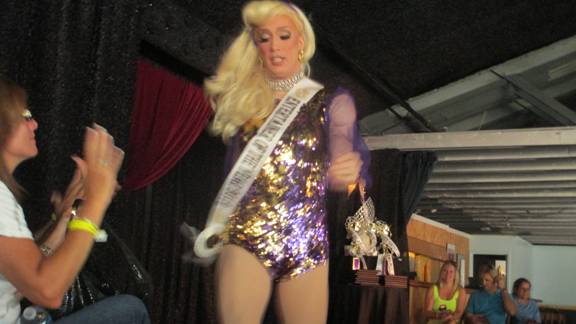 Entertainer of the Year 2012 Hollie Dae.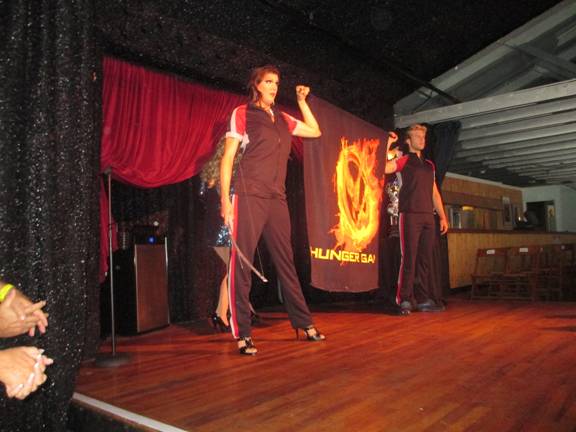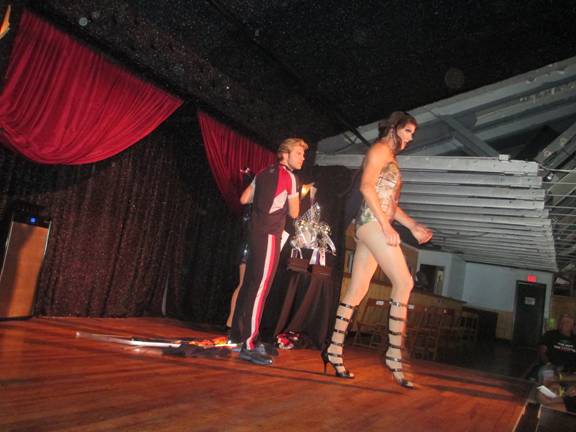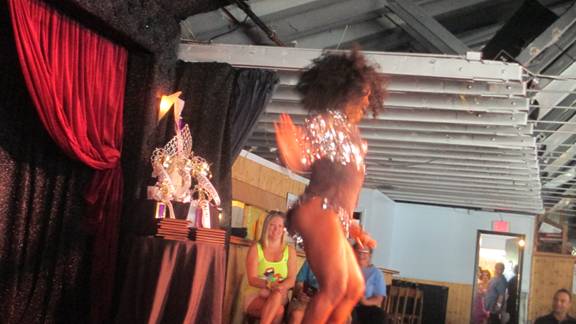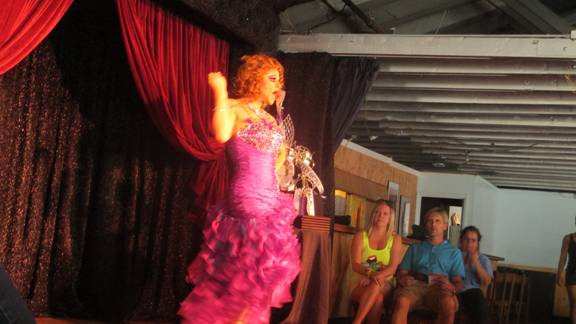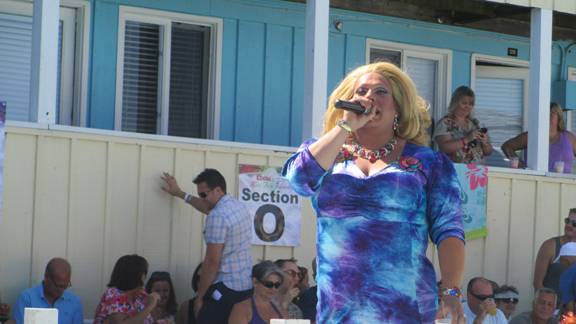 Porsche at the pool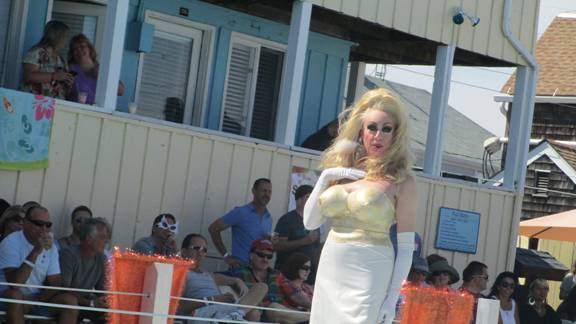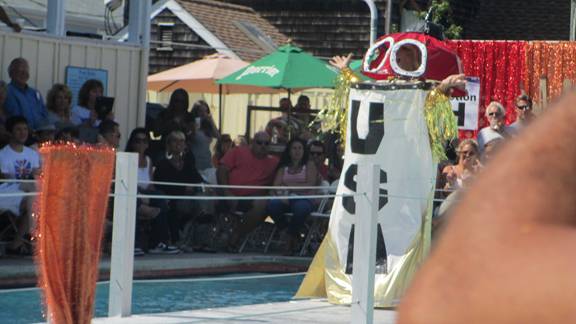 Out of this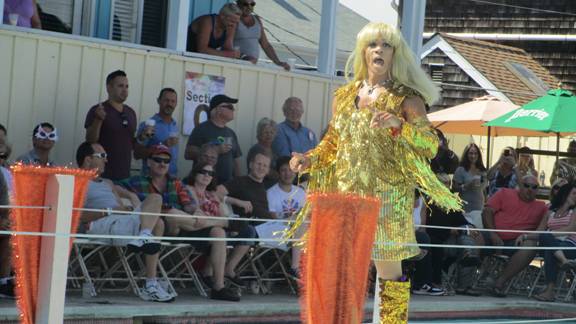 Came this
And this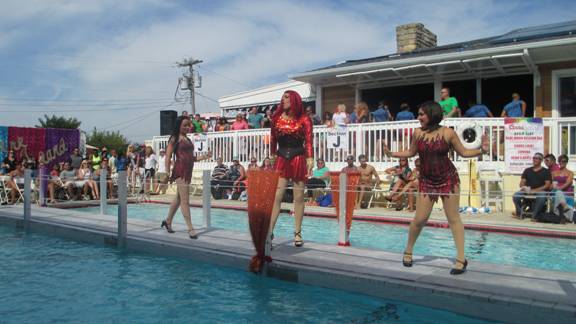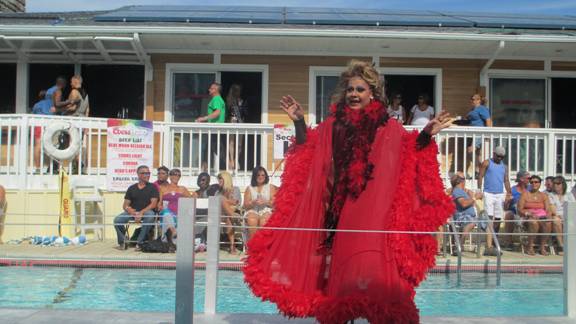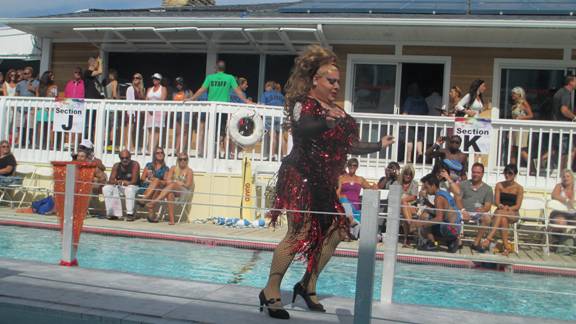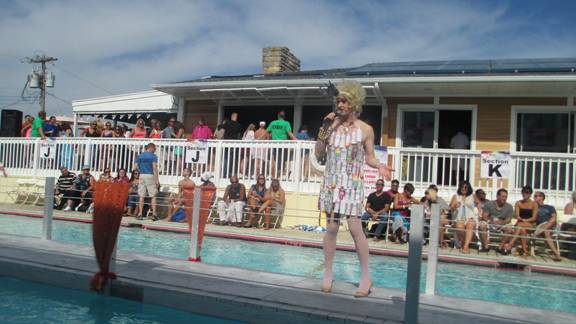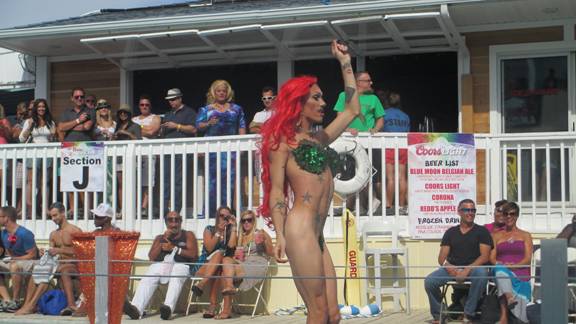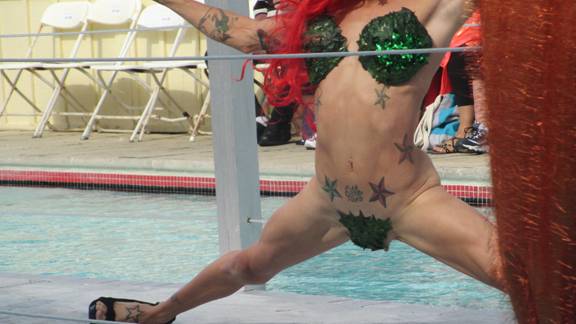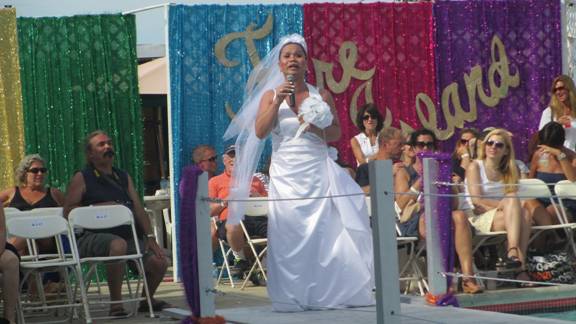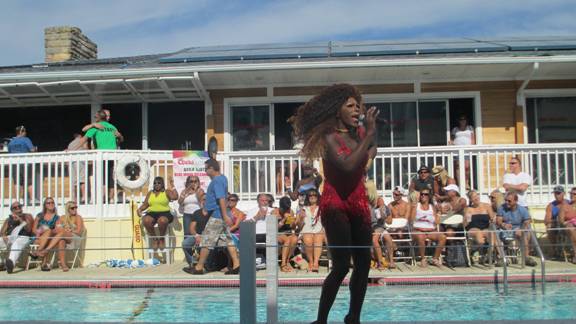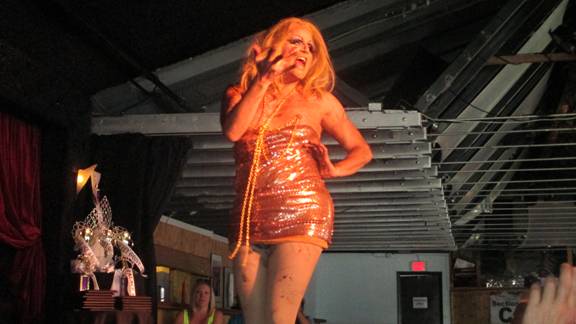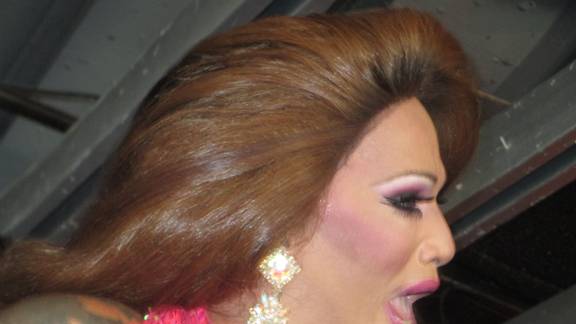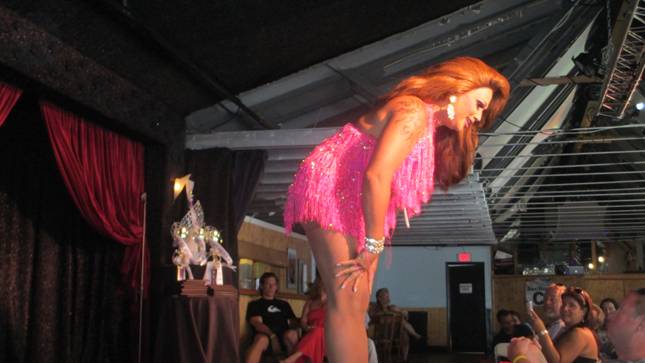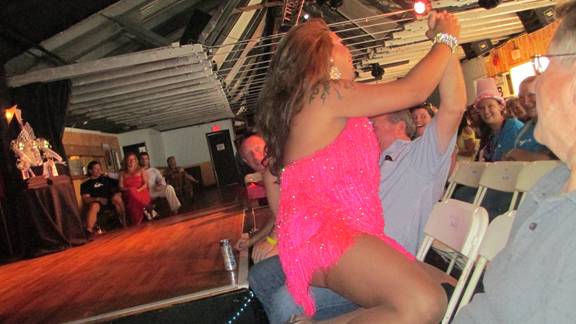 Audience members beware!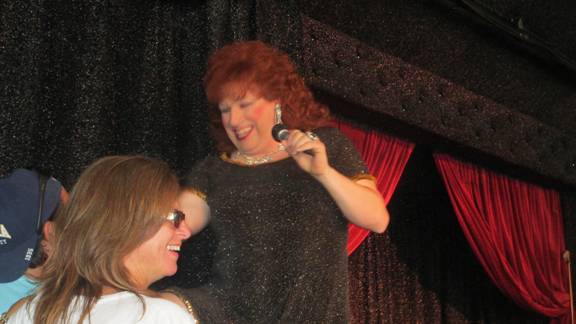 Entertainer of the Year Bootsie LeFaris
And now the glamour part: Ms. Fire Island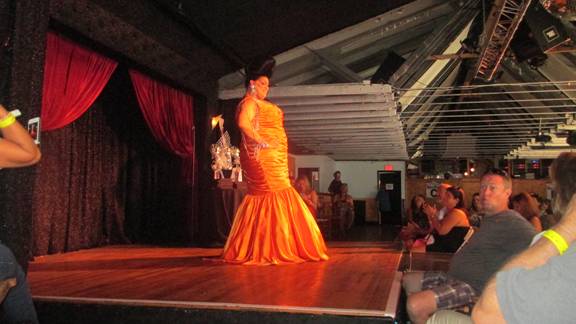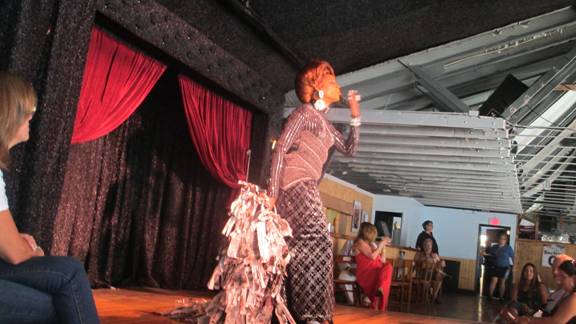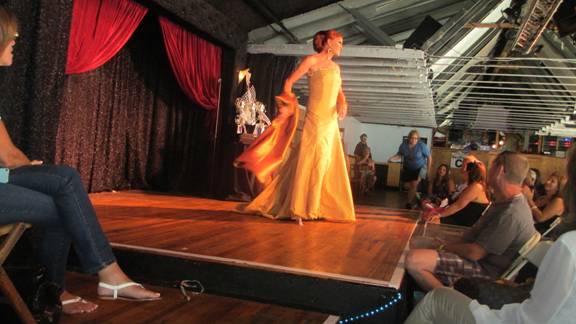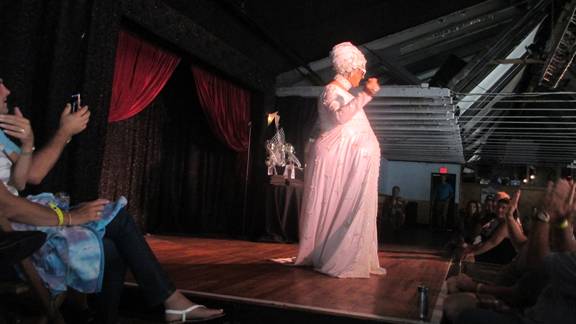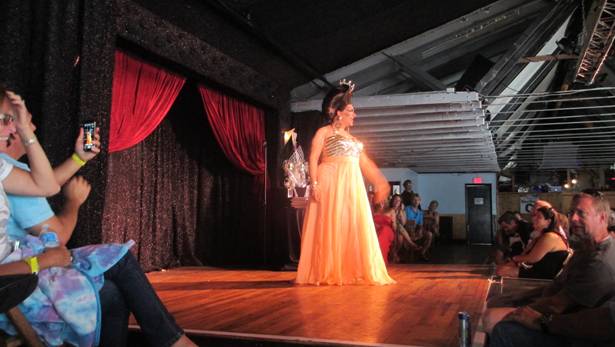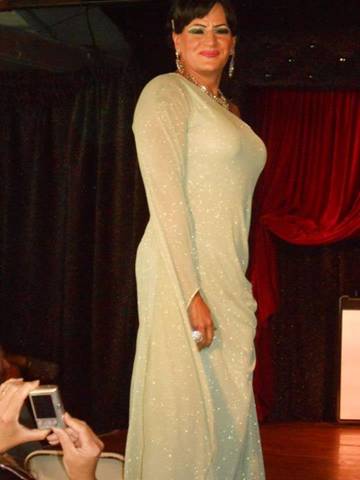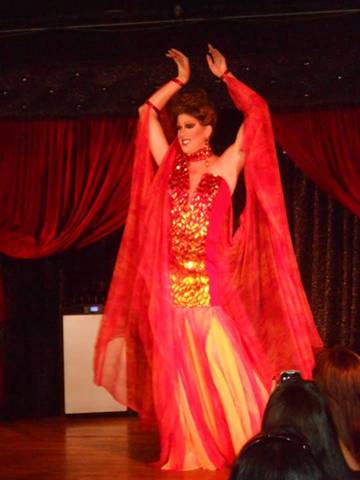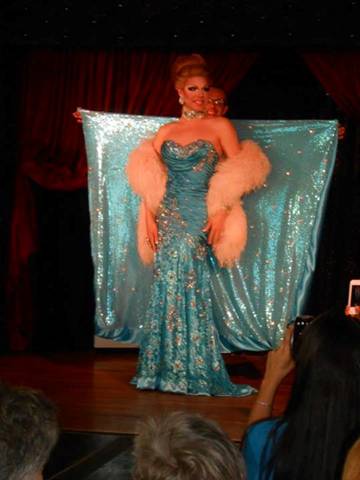 Roxy Brooks, Miss Fire Island winner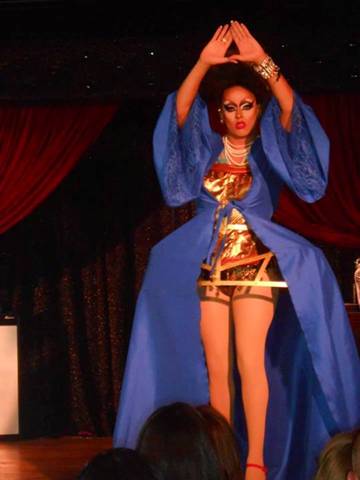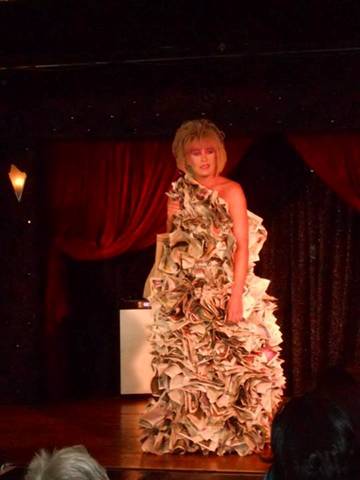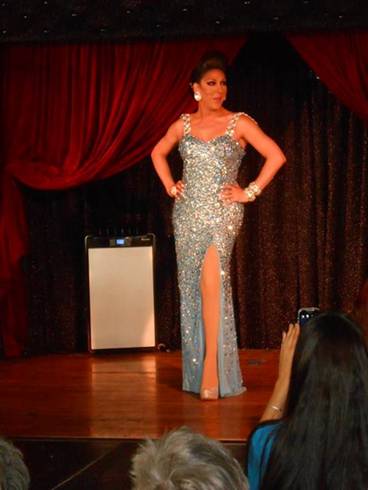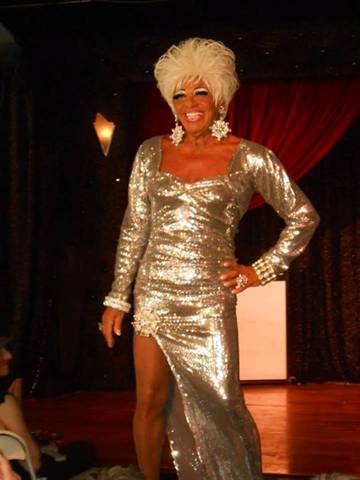 Lifetime Achievement Award
An onstage chat with the legendary Porsche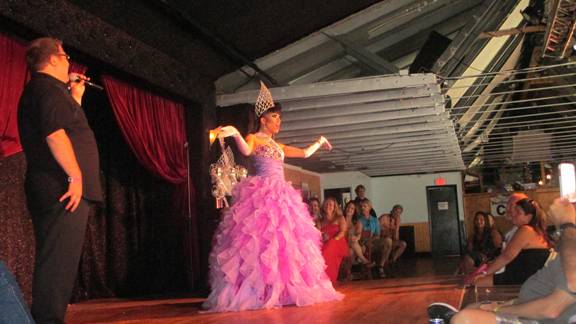 Yuhua Hamasaki Miss Fire Island 2012.
For Miss Fire Island: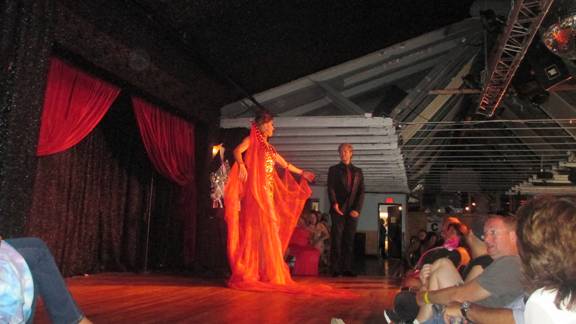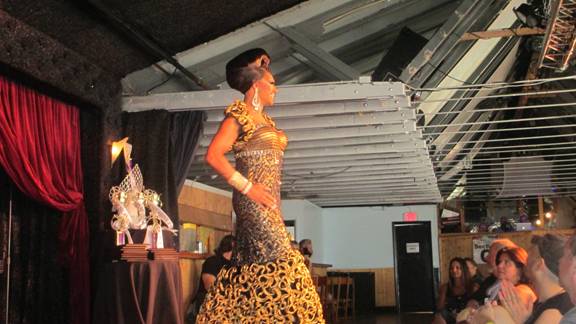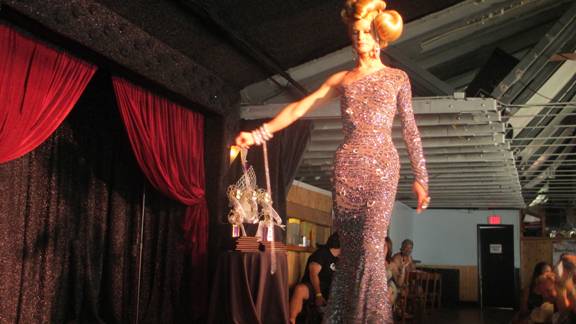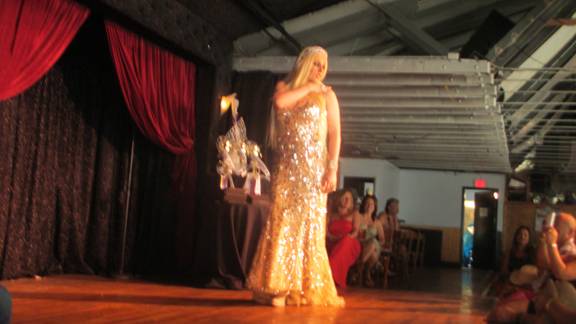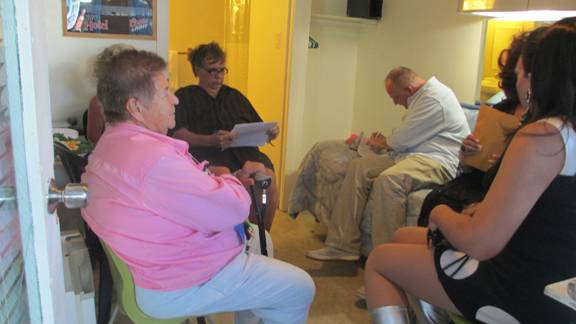 The judges at work: entertainer Gusty Winds, Miss Fire Island 2009 Renée Flaming, women's wear designer Michael Plosky, Cherry Grove's Joyce Rodgers, Bunkhouse owner Eileen Shapiro, Island Mermaid's Scott Hirsch, and PAW head Valerie Perez
Talley Judge Dennis McConkey received a Grove Hotel appreciation award
Except for this one – Joyce on a break modeling one of my "blingsticks" (customized by ubsweet@optimum.net)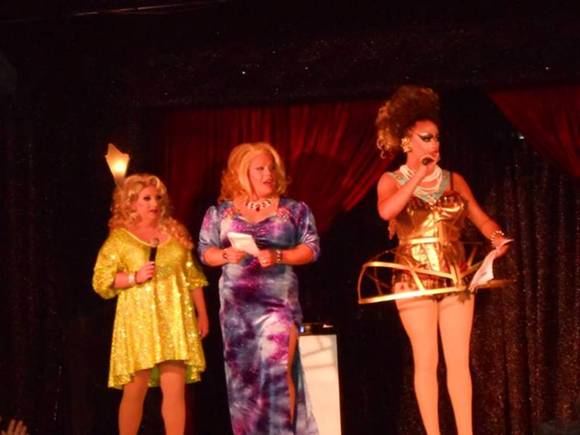 And the winners are………..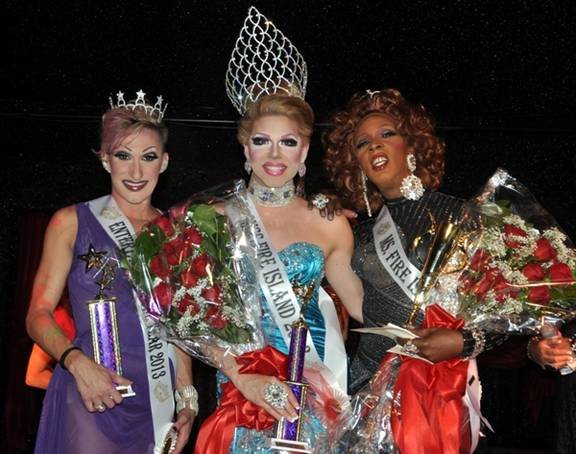 Entertainer of the Year- Bootsie Lefaris
Miss Fire Island-Roxy Brooks
Ms. Fire Island 2013 Zola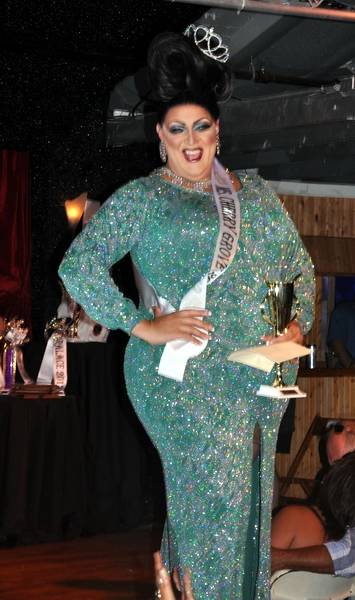 Ms. Cherry Grove Lady Ivanna

Zola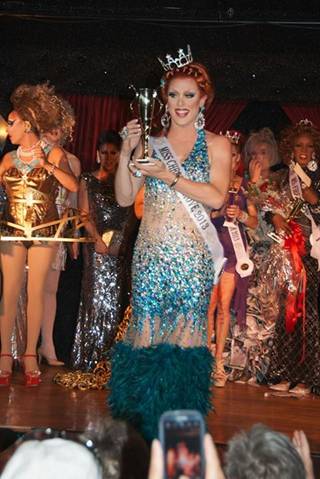 Miss Cherry Grove – Dallas Dubois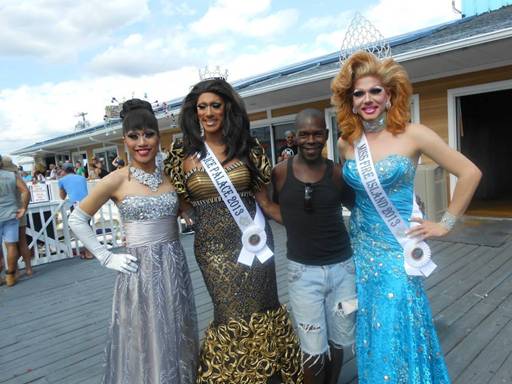 A poseur amidst winners: Yuhua Hamasaki Miss Fire Island 2012, Brenda Dahling, Miss Ice Palace, Roxy Miss Fire Island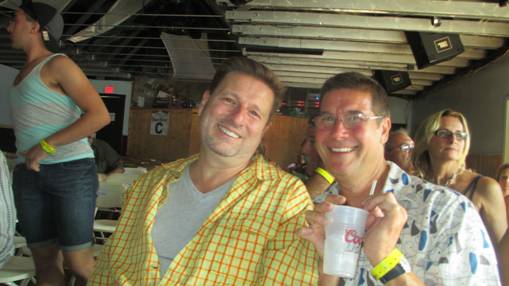 We had a great time!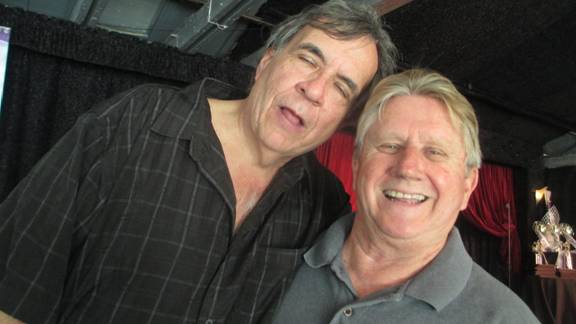 Old buddies together again – Sal Piro, Miss Fire Island Executive Producer & Warren McDowell, former publisher of the Tide
…and off they go in their glory