Three September Birthdays! Helen, Joanne, Alice
text and photos by Jeannie
When pondering the preponderance of birthdays in September one can only count back 9 months to New Year's Eve! Of Course!
What was supposed to be an intimate gathering (think 5) of Helen Quinzer's friends to celebrate her birthday at Regina English's house turned into a much larger affair in the hands of Kismet uber chef and fellow birthday celebrant Joanne Agoglia, who volunteered, naturally, to do the cooking. The guest list now expanded to Joanne's family and friends. Add to that the last minute birthday celebration of Alice Nyburg which included the KLAW contingent, and, of course, the Xanadus and their friends, which turned into a festive event that lasted from 6 to almost midnight.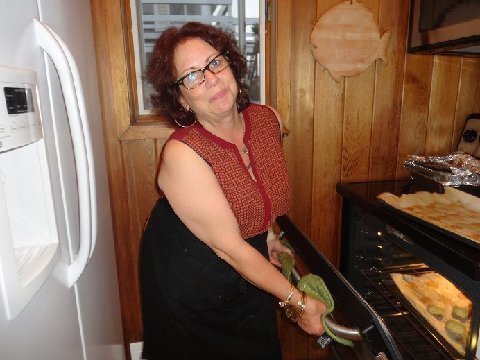 Birthday gal Joanne at her favorite place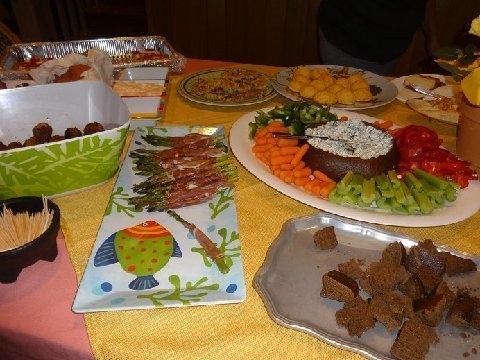 the results
enjoyed by: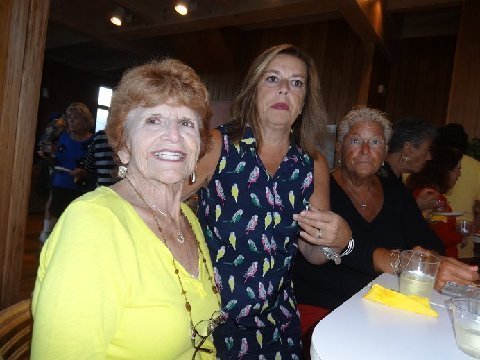 Xanadus Judy and Joyce with Jane Mooney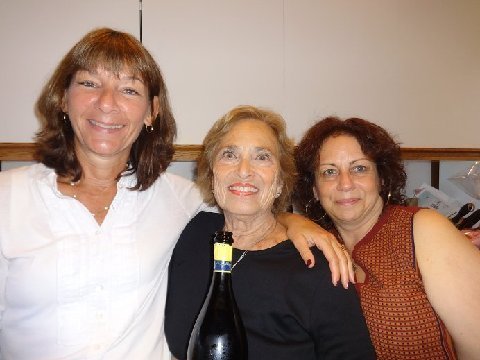 Margaret, hostess Regina and Joanne caught opening the wine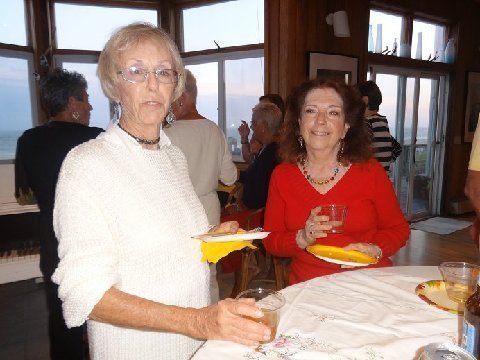 KLAW's Bradlee and Beverly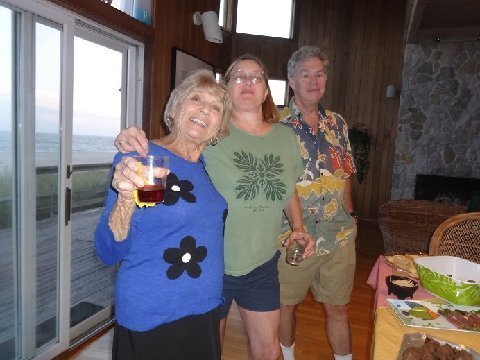 Helen & fellow celebrant Alice with hubby Mark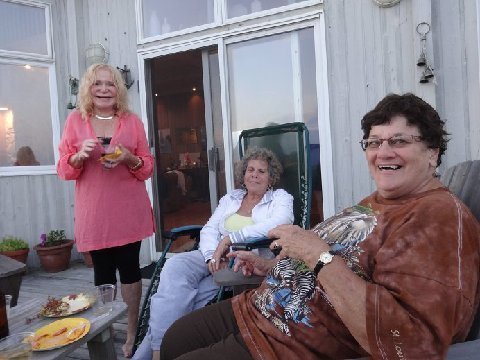 Maureen Kaley, rare party go-er Linda Barkin and Barbara Winters took the party outside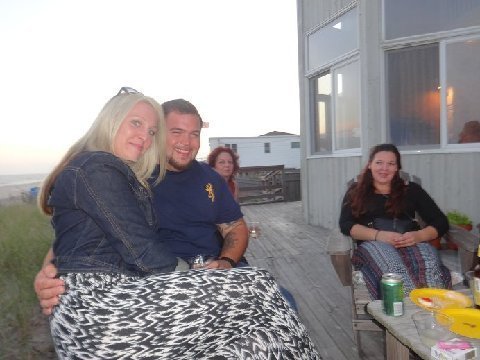 along with Helen's nieces and nephew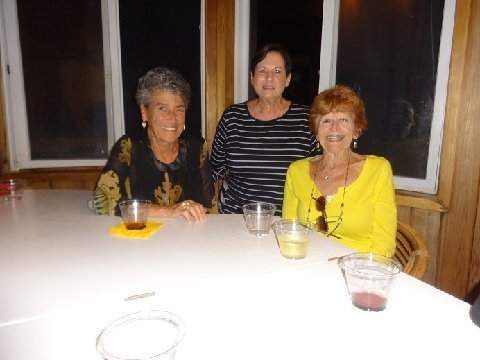 Octagon's Dolores with Joanie & Judy of Xanadu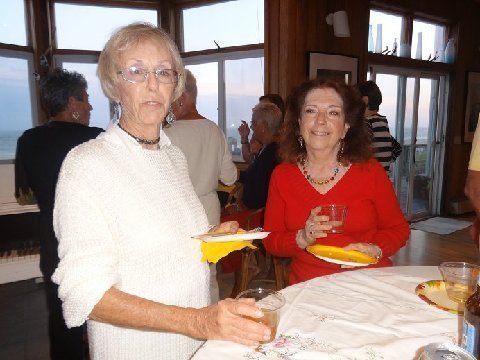 KLAW's Bradlee & Xanadu Beverly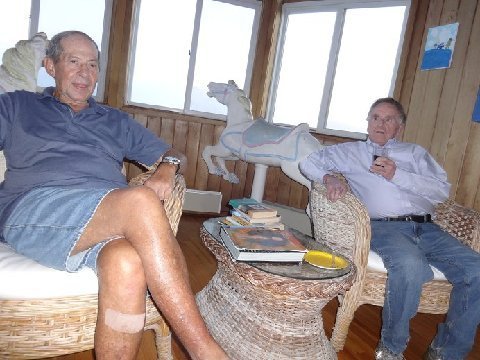 There were even some men: Xanadu's Mel & socialite Bill Poindexter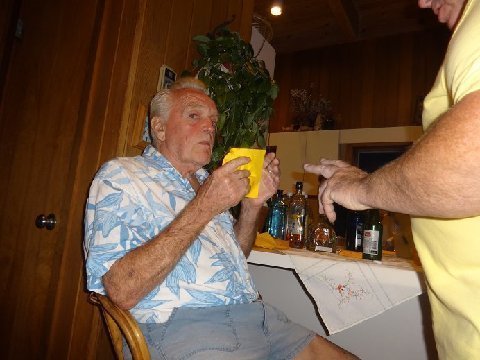 whoops! another mn, Don, Helen's hubby holding forth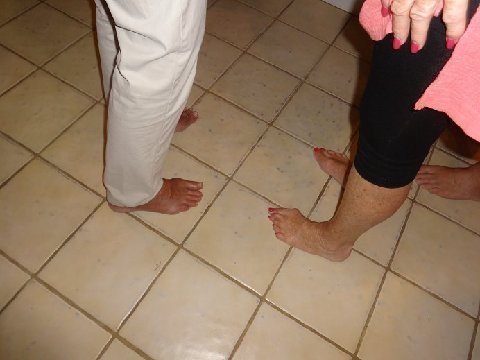 and it was strictly barefoot - how beachy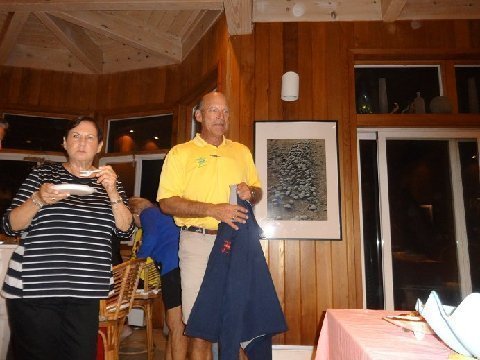 and master of timingTim Mooney blew in just in time for desert
a two sided birthday cake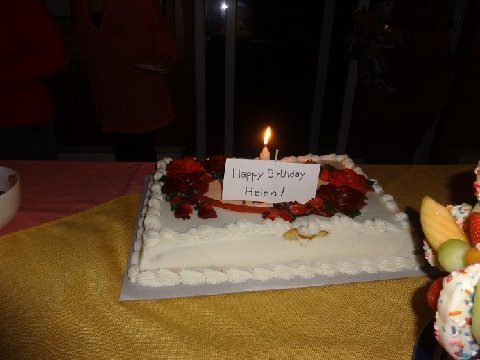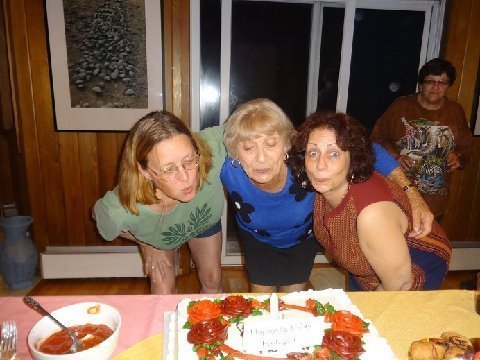 the three celebrants managed to extinguish the sole candle
enjoying the applause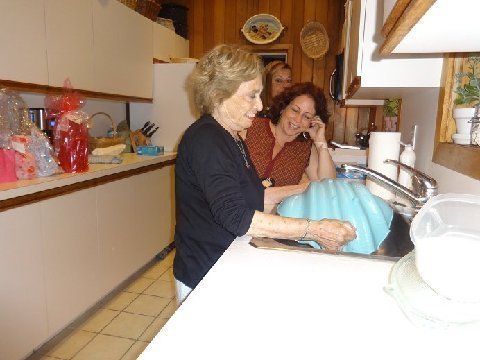 and the unavoidable end - if Joanne cooks Regina has to clean...............
Celebrating October Birthdays: Myrna & Frank
Cartoon Alley hosted a birthday party for Myrna and Frank Grace last Saturday night (Oct. 4). The party began at 9 with Terry and I and Myrna's shares, Cindy, Sue, Beth and Peter. John from Dynasty stopped over with delicious pastries.
For some, it began with dinner at Gene's house. Dinner ran a little late, so this group arrived at 10.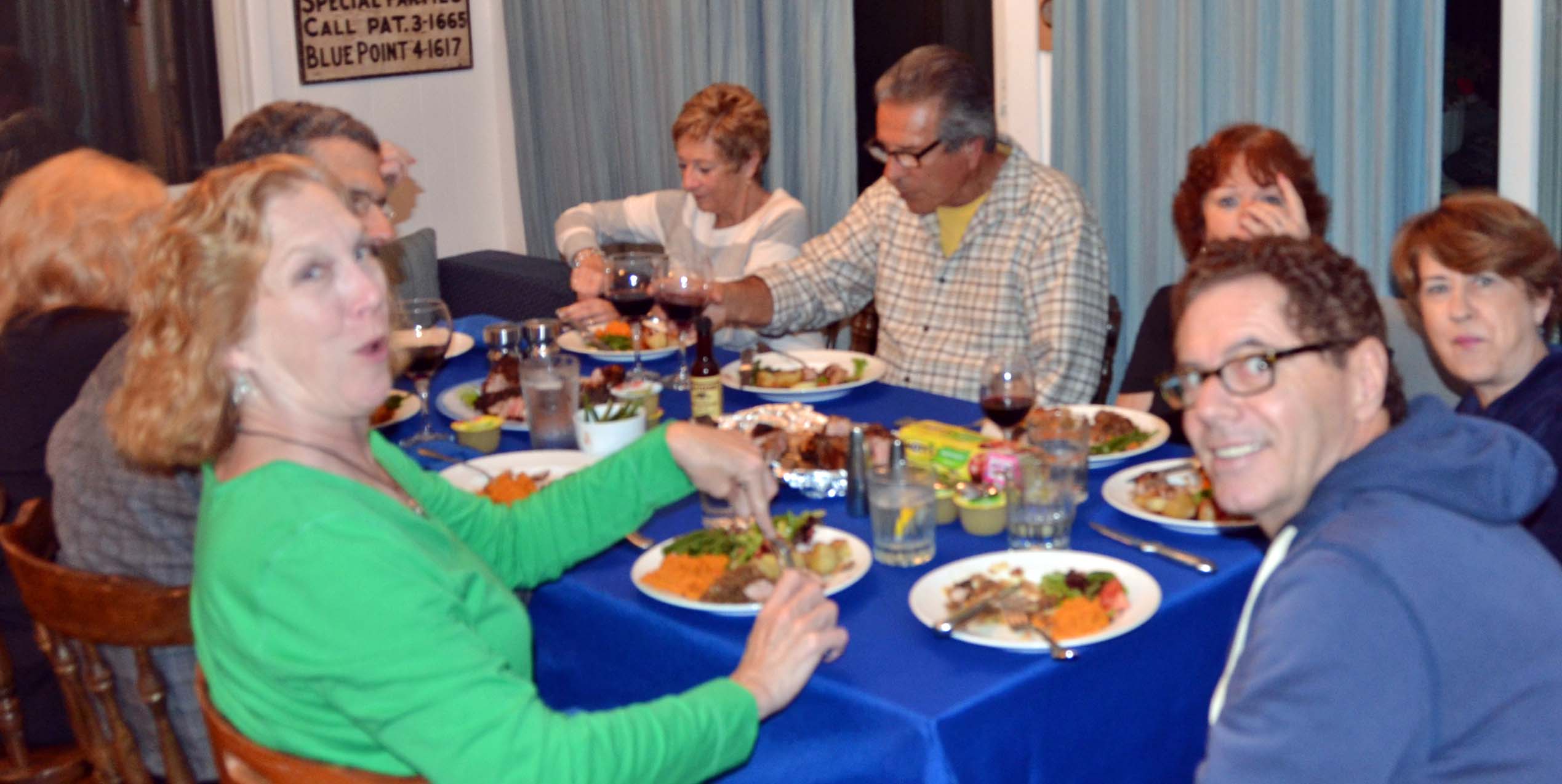 Dinner at Gene's with Maureen Kaley, Ken & Laurie Bellafiore, Artie and
Kathy Ferguson, Geri Phillips, Frank & Tina Grace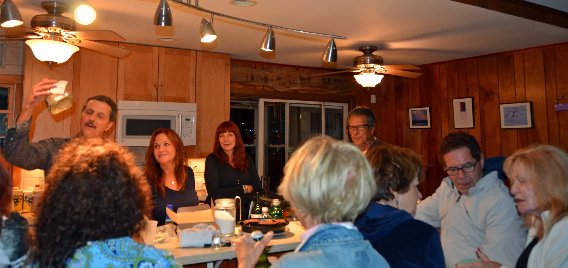 Kenny prepares a Patron toast for Myrna, Cindy, Sue, Bradlee, Frank,
Kathy, Artie and Maureen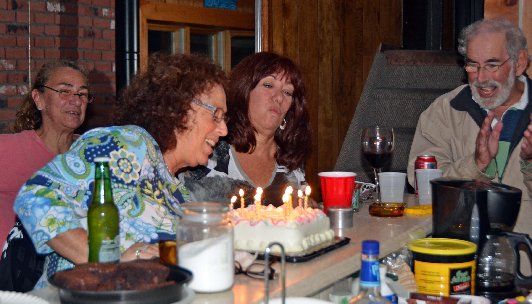 Terry, Beth and Peter cheering Myrna on as she blows out the birthday candles