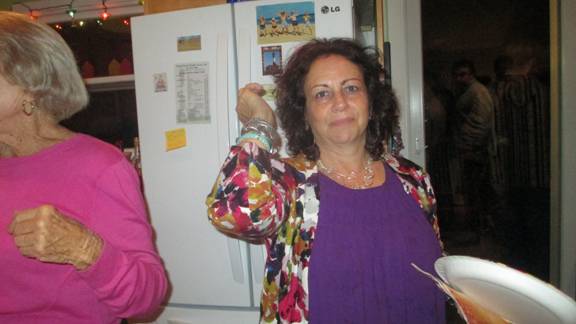 2nd Annual Oktoberfest at Joanne's
a post season delight
Text and photos by Jeannie
When I 'cover" a party I am usually more interested in the people attending than what is served. And I usually do not get much of a chance to eat – or just do it mechanically in a hurry to speak to someone or take a picture
As a matter of logistics it is nearly impossible to:
(in order of importance)
hold a drink
hold the camera
hold a plate of food –
and in the good old days – smoke a cigarette while doing all of the above
(fortunately smoking is not a factor anymore)
UNLESS you are Joanne's party's s where food is the star as it was at the 2nd annual Oktoberfest
SO I must confess I cheated
I prevailed upon Joanne and her co-cook Carrie to put aside a sampler plate of the goodies served which I ate later – much later – the next day, and the next day and..
And each time it tasted better and better
Because when it's Joanne and Carrie - Food is King.
Carrie began cooking at her home and imported the food; Joanne cooked pretty much the whole day
The Menu
Pork roast with dried fruit, kale, pork loin and pinkle wurst, potato salad, meatballs in brown gravy (Sharon Sitone) , a second pork roast (Maureen Kaley and Phyllis Bakalar), roasted root vegetables (Patti Romanzi), Joan's Ukrainian radish salad, applesauce, chacroute ( sauerkraut, potatoes and lots of sausages) , red cabbage (Helen Quenzer), weisswurst, pretzels, brown bread and lots of appetizers by Pam Waters.
Home made deserts were supplied by Geri Phillips (apple cake), Krysia Lambie (sour cream coffee cake), Ginny Butler ( chocolate chip cookies), Carrie and Joanne ( apple cakes and oatmeal cookies).
There was beer, much red and white wine, applejack punch
and to finish off the evening, candy apple Jell-O shots.


--
The preparation: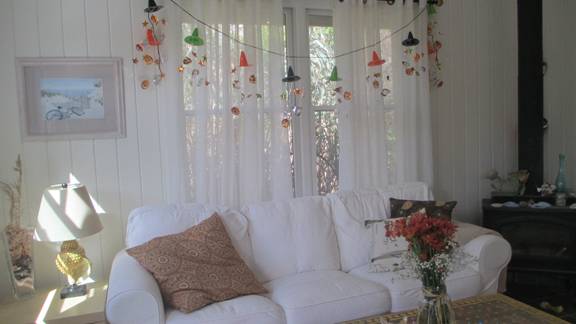 Joanne's new house all peaceful at the moment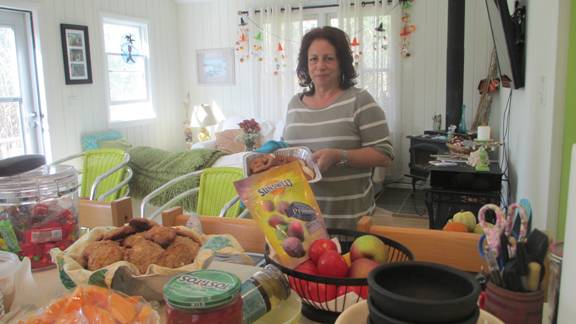 I made this……..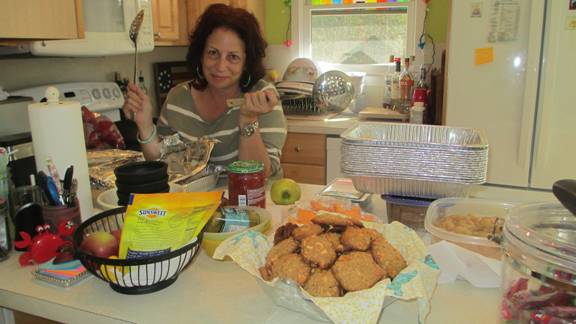 And this…….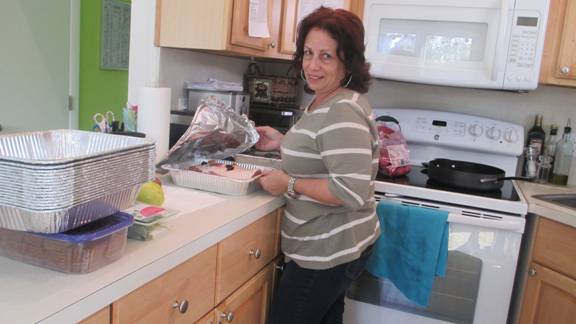 …and this…….(getting hungry???)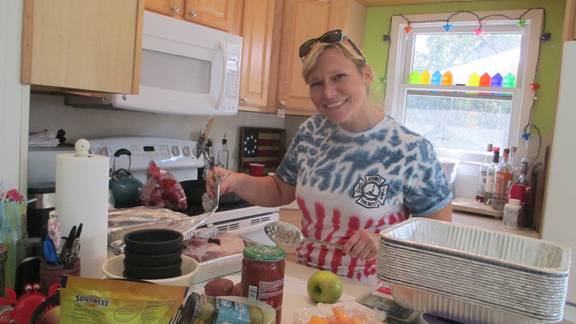 Yes, I made this………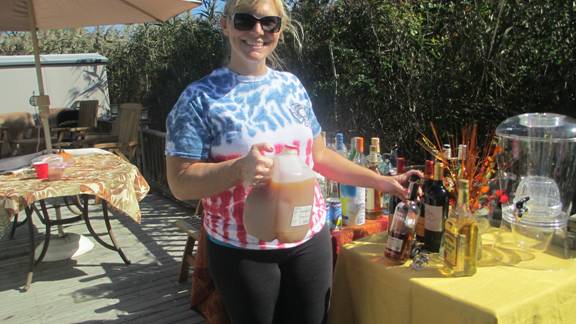 Its specially spiked cider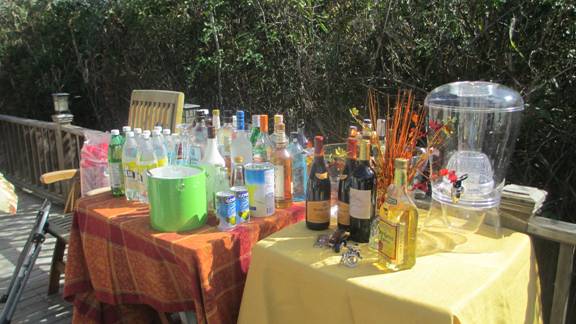 Ready for the thirsty ones!
A glimpse of some of the food – going fast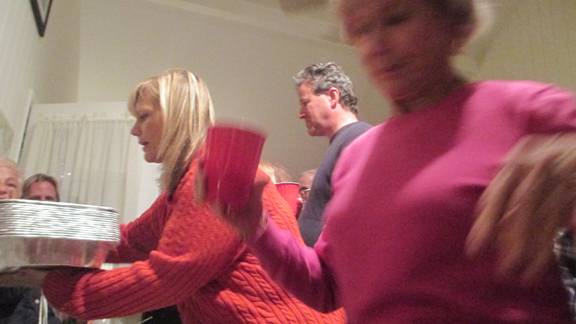 Carrie's still workin' it
The Attendees
The requisite children
Outside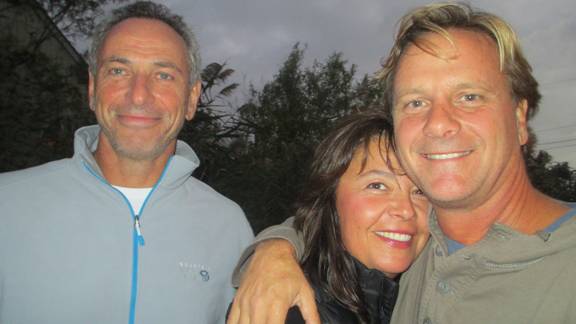 Wow- the Hellers!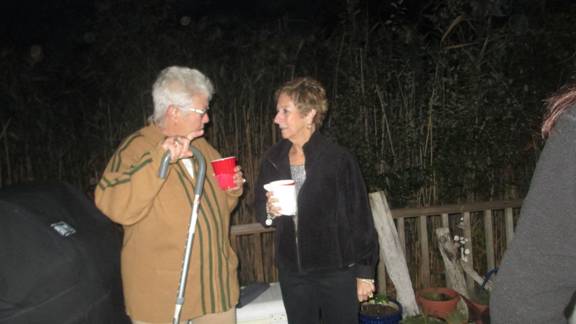 ..and then I said...
Inside: getting up close and personal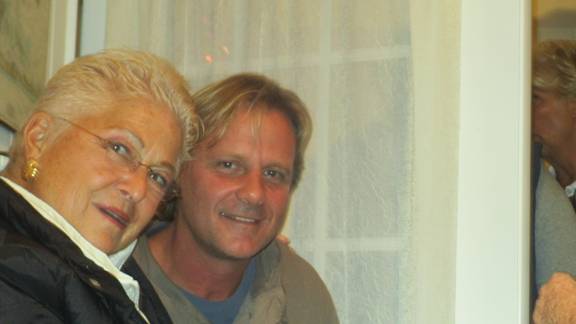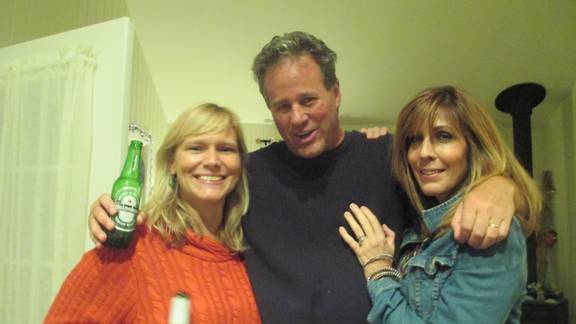 Lucky Guy
Luckier gal (look at Kenny trying to get into the act)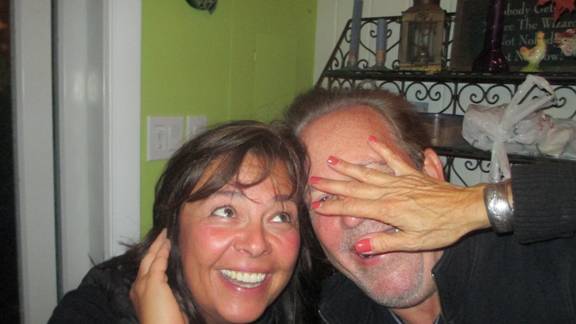 Witness protection?
And chatty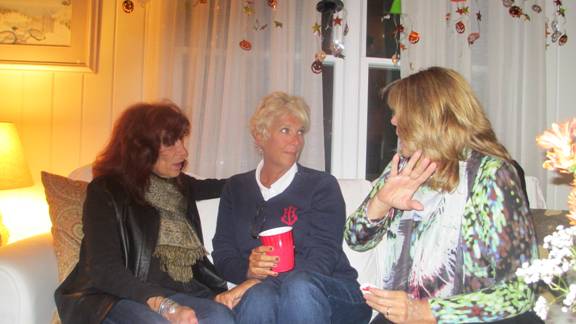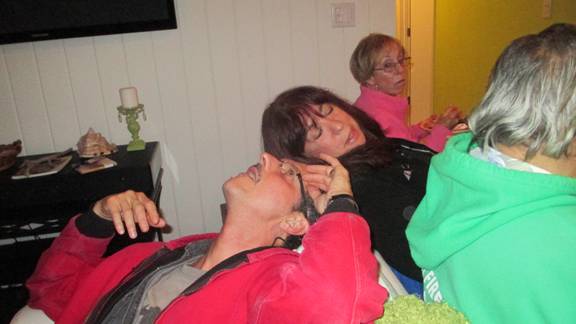 What's she whispering?
I'll never tell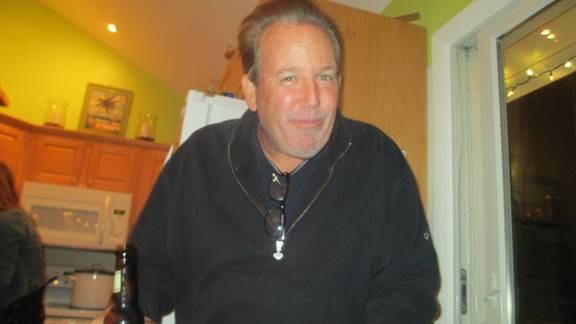 Neither will I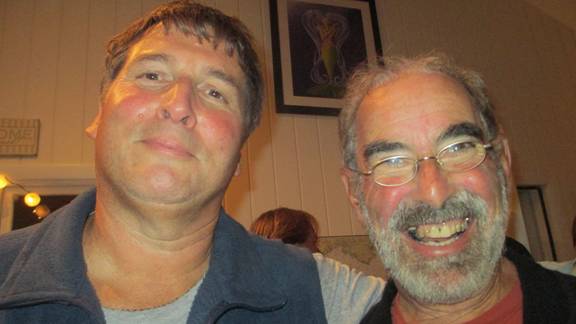 Caught!!!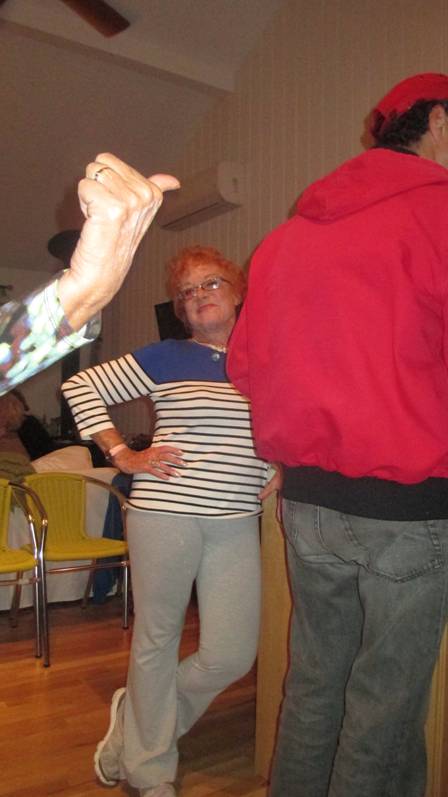 OK! Give me the camera back!
Time to eat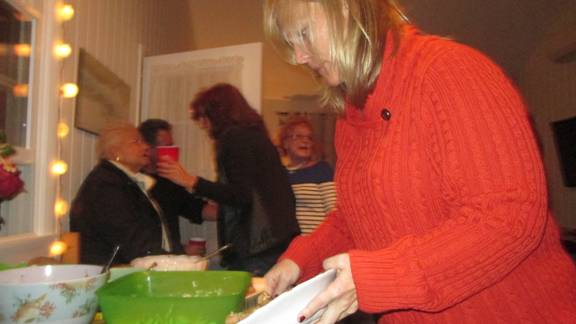 Carrie still keeps the food coming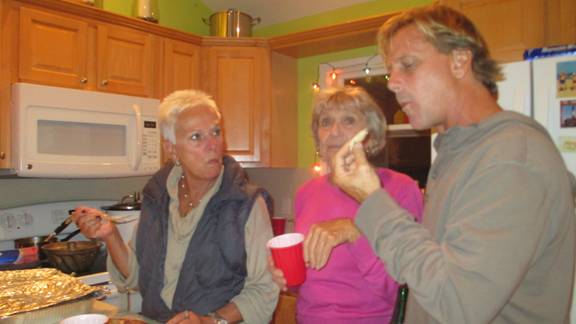 What do you think?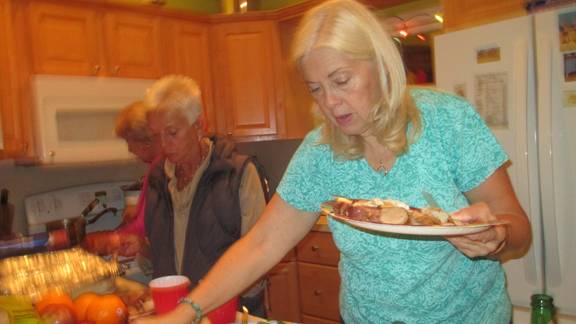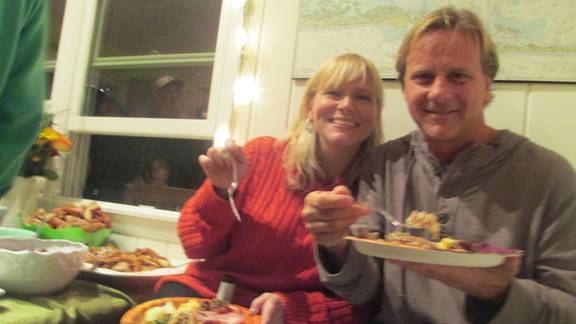 Carrie & Tim finally get a chance to eat
Still talking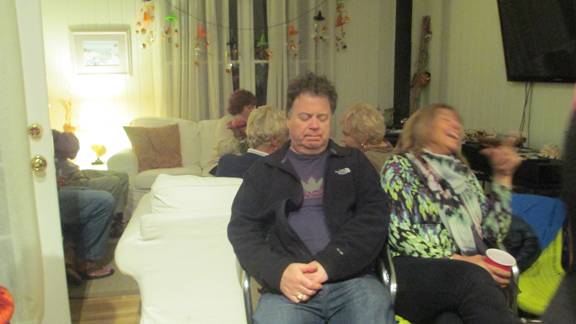 Must be getting late…..
The crew celebrates at the Bar!!!
Well done!!!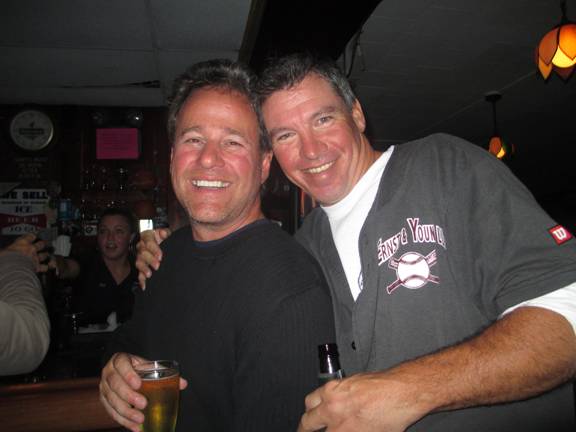 Yeah! Let's party!