Home
---
ENTERTAINMENT
---
THE PARTY LINE
---
PHOTO GALLERY
---
GRAPEVINE
---
FEATURES
---
NEWS
---
ARCHIVES
---
Cherry Grove Arts Project
Fire Island Lighthouse Events
Ice Palace
Pines Arts Project
---
Bay Shore Ferry Schedules
Sayville Ferry Schedules
LIRR Train schedules
FireIslandNews.com
---

Fire Island Weather
National Seashore Activities
ISLAND BEACH REALTY ASSOCIATES

631-583-9500

4 BULKHEAD UNITS FOR SALE EXCLUSIVELY LISTED WITH ISLAND BEACH REALTY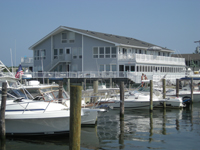 BEAUTIFUL 660 SQ FT, 1 BEDROOM + LOFT, SECOND STORY, BAY FRONT UNIT WITHJ MAGNIFICENT BAY, LIGHTHOUSE, AND SUNSET VIEWS. THIS UNIT HAS A/C, A 150 SQ FT DECK, AND A 25' BOAT SLIP IS INCLUDED. LISTING PRICE WAS $659,000. REDUCED FOR QUICK SALE $499,000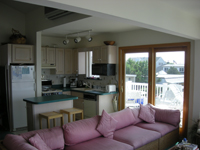 UPDATED STUDIO + LOFT, SECOND STORY CORNER UNITS FACING SOUTHWEST, A/C, GREAT CONDITION, 150 SQ FT DECK, AND A 25' BOAT SLIP. LISTED FOR $469,000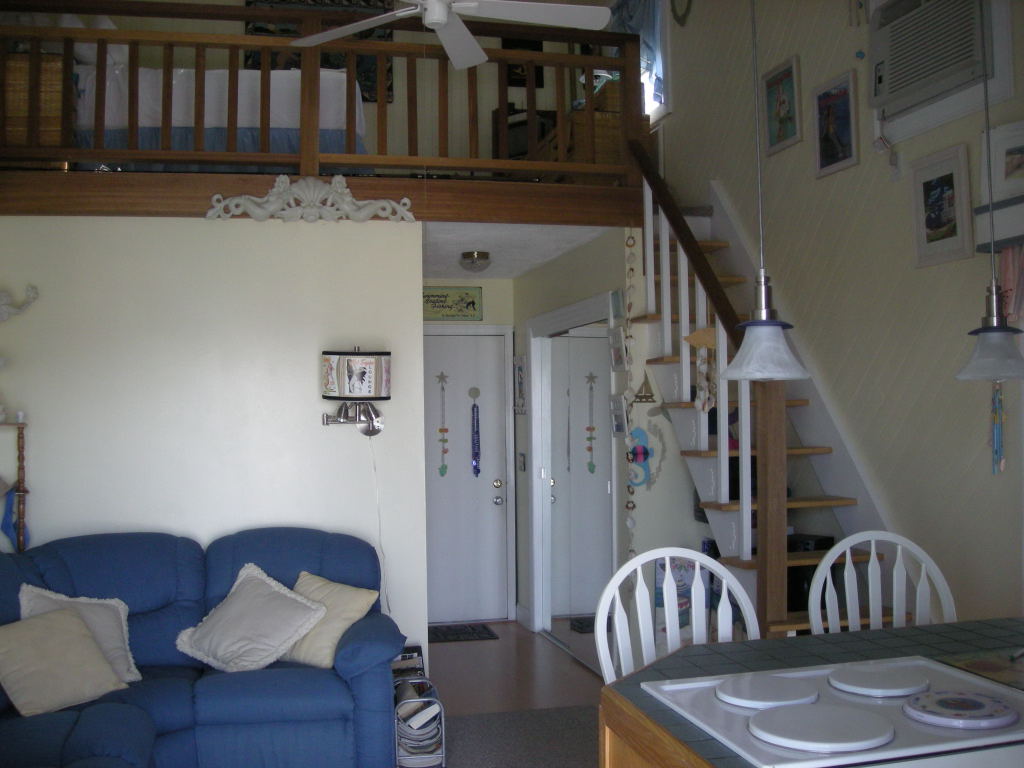 STUDIO WITH SCREENED PORCH, A/C, MURPHY BED, LIKE NEW CONDITION, WEST SIDE, 25' BOAT SLIP INCLUDED. LISTING PRICE WAS $449,000 REDUCED PRICE $425,000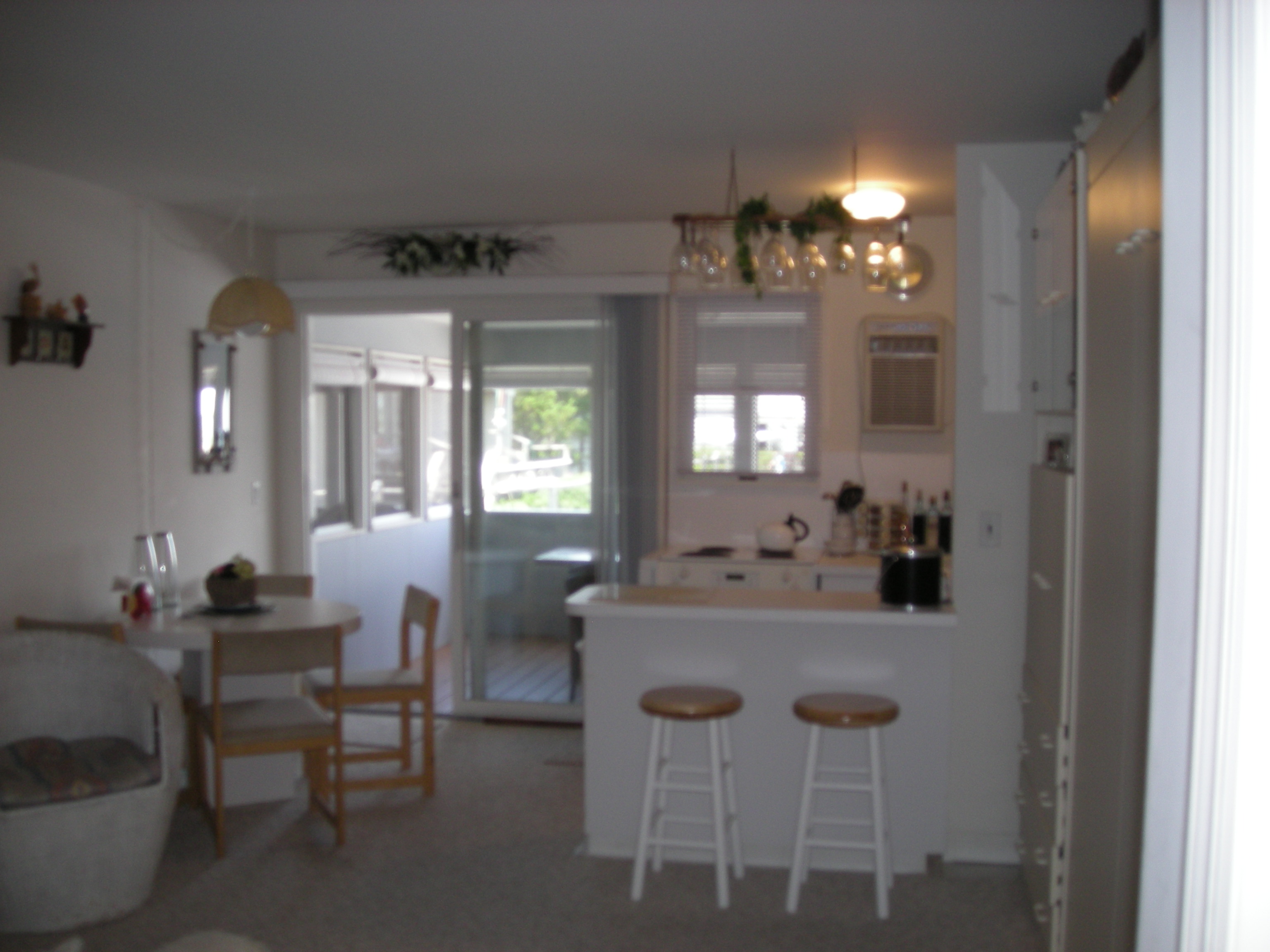 STUDIO WITH SCREENED PROCH, A/C, MURPHY BED, FURNISHED, EAST SIDE WITH EAST BAY VIEWS, 25' BOAT SLIP INCLUDED. LISTING PRICE $349,000 photo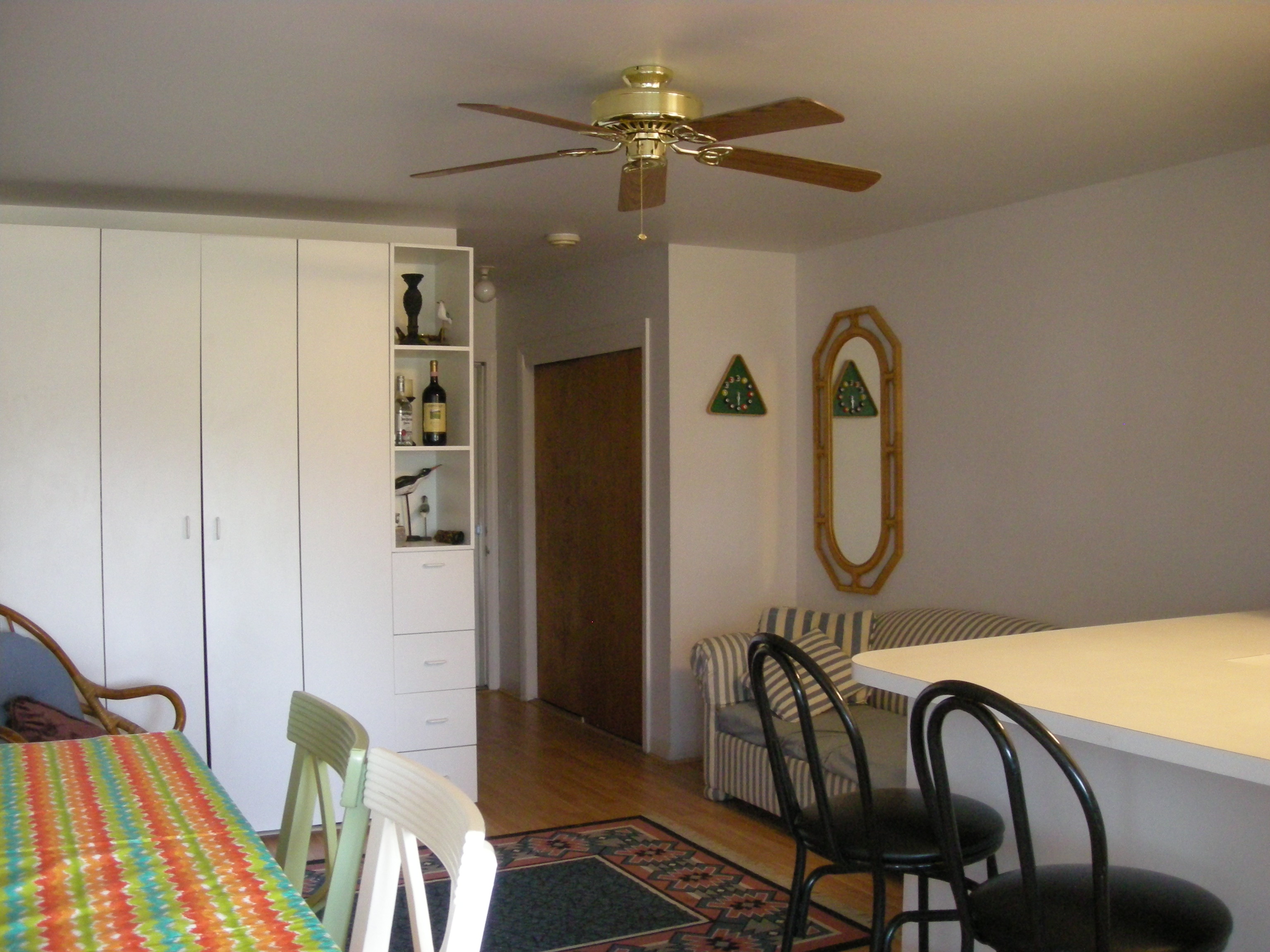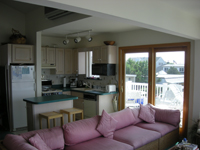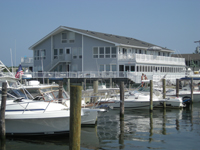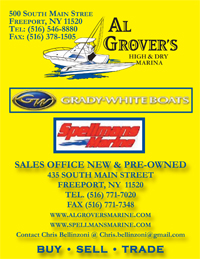 Al Grover's High and Dry Marina
500 South Main Street
Freeport, NY 11520
Tel : 516-546-8880
Fax : 516-378-1505
Contact J.C. Carpenter
Chris Bellinzoni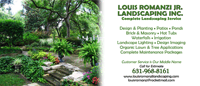 Louis Romanzi, Jr. Landscaping
429 Brooklyn Blvd
Brightwaters, NY 11718
631-968-8161
PAT the PAINTER
(baby on the way)
SMALL JOBS
HOUSE CLEANING
631-605-0825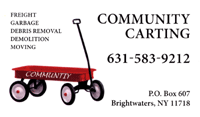 Lazybones Chiropractic
98 Oak Walk
Kismet, Fire Island
631-583-HELP (4357)

516-314-2131
516-313-4744
___________

Also offering chiropractic services at
475 Main St.
Farmingdale
516-752-1099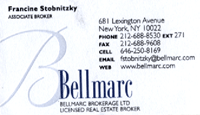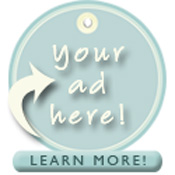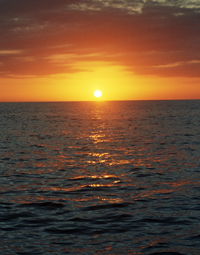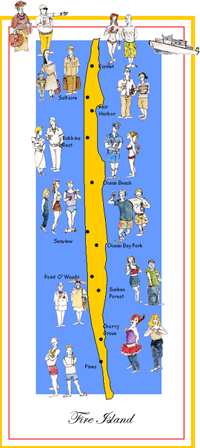 ---

INDEPENDENCE WEEKEND

DO NOT MISS

ALL-COOKING, ALL-SINGING, ALL-DANCING MUSICAL EXTRAVAGANZA


NATIONAL SMASH HIT MUSICAL MAKES FIRE ISLAND PREMIERE

ALL-COOKING, ALL-SINGING, ALL-DANCING MUSICAL EXTRAVAGANZA

DIRECT FROM SOLD OUT ENGAGEMENTS AROUND THE COUNTRY

HITS THE BEACH INDEPENDENCE DAY WEEKEND (Pines & OB)

starring

THE ZANY AND INCREDIBLE

CARMELA and

DELPHINE CALAMARI!

JULY 4, 2010 ~ 8PM at the

OCEAN BEACH COMMUNITY ARTS CENTER

Advance tickets $40.00 pp $45.00 pp at the door

*INCLUDES SHOW, PASTA FEAST & DRINK*

631-583-5811 OBCommunityHouse@Gmail.com

Come On-A-My House and meet the brassy, sassy Calamari Sisters - the multitalented darlings of Brooklyn's cable access station, WFAT! Will the gals make it through their final broadcast of their cooking show, Mangia Italiano or will tempers boil over to a heated salami-slamming food fight? Non-stop hilarity ensues as these wide-waisted sisters sing and dance to your favorite Italian tunes such as Que Sera Sera, Volare, and of course Botch-a-Me. Bring your appetite for amore, 'cause COOKING WITH THE CALAMARI SISTERS is sure to leave you stuffed!
Direct from sold-out engagements around the country, these super-sized stunners get out their bikinis and swimcaps for their first visit to Fire Island!

COME HUNGRY BECAUSE EVERY TICKET INCLUDES A PASTA FEAST & DRINK

What better way to celebrate your holiday weekend than with food, fun, and two fat finocchios!

Box office opens 7pm weekends thru 6/30

631-583-5811 OBCommunityHouse@Gmail.com

Visit us on Facebook at Ocean Beach Community Arts Center

---

JOIN US AT THE THIRTY-EIGHTH ANNUAL
FAIR HARBOR PINE WALK FAIR
Saturday, July 3rd from 11–6 pm.
ONE DAY ONLY!
raindate of Sunday, July 4th

You'll see your favorite vendors plus several new exhibitors with exciting products. Whatever your interests are – jewelry, pottery, photography, painting, clothing for children and adults, handbags, fused glass, mosaics, soaps, pareos, scarves, sunglasses, etc.– we have the goods. Check out our NEW BOOK & miscellaneous merchandise sale featuring deep discounts! There is a SILENT AUCTION at the Pine Walk Fair. It takes place in front of the Fair Harbor firehouse. The auction begins at 11 a.m. and ends promptly at 6 p.m. Many generous New York City restaurants, merchants and individuals plus our local friends have donated wonderful prizes for this event – dinners, tickets, spas, services, etc. Scroll down to the end to review some of the prizes that will be up for auction.

Come and enjoy - come and bid - come and buy.
We know that you'll have a wonderful day.



Among the prizes we have to date are: NY Restaurants An American Bistro, Artisanal, Beacon, Bistro Vendome, BRGuest, Caffe Grazie, Café Loup, Café Luxembourg, Calle Ocho, Chef Ho's, Chow Bar, Cornelia Street Café, F.illi Ponte, Five Napkin Burger, Fulton, Gigino Trattoria, Gigino at Wagner Park, Gramercy Tavern, Hillstone (formerly Houston's), Jean Georges, Le Cirque, Luke's, Mercer Kitchen, Odeon, Palm, Perry Street, Remi, Robert, Rouge Tomate, Sarabeth's, SD 26, Sea Horse, Spice Market, Taste, Toast, Waverly Inn, Woolworth Tower, Zengo. Locals Bocce Beach, Castaway, Cap'n Bills, Hideaway, Island Mermaid. Kismet Inn, Le Dock, Maguire's, Nicky's, Rachels, Surf's Out, Southside Inn. Miscellaneous Bacardi Rum, Inside the Actor's Studio, Joyce Leslie Clothing, Lia Schorr Spa, Red Wagon from Corliss-on-the-Bay, Sandra Cameron Dance Center, Sortesele Santi Pinot Grigio, Soulcycle, Tommy Bahama Rum, Zachy's. Theater Groups & Shows Ars Nova, Atlantic Theater Company, Carnegie Hall, "Fela", 59E59 Theatres, "La Cage Aux Folles", "Lend Me A Tenor", Manhattan Theatre Club, "Mamma Mia". New York City Center. Public Theater, "Rock of Ages", "The Thirty-Nine Steps", Women's Project. And, of course, New York Giants, Knicks and Mets tickets!